Science Says This Activity Can Make Your Cells 9 Years Younger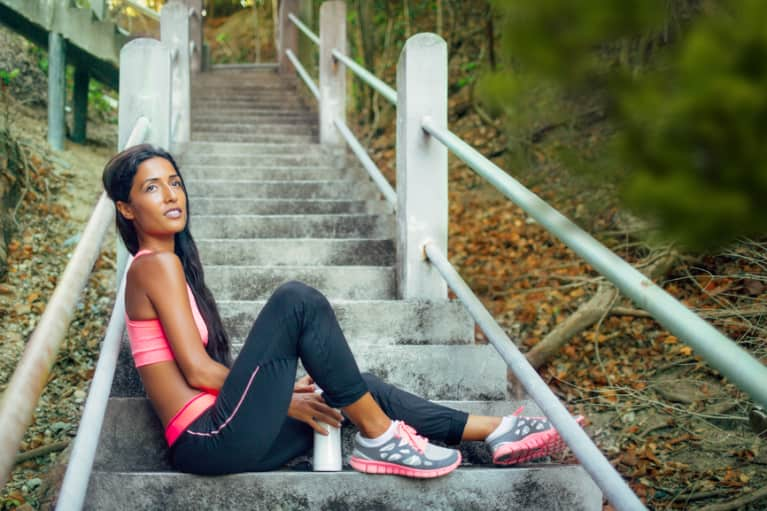 Ever feel like health news is too overwhelming, fast-paced, or hard to decipher? Us too. Here, we filter through the latest in integrative health, wellness trends, and nutrition advice, reporting on the most exciting and meaningful breakthroughs. We'll tell you exactly what you need to know—and how it might help you become a healthier and happier human.
We all know that exercise is good for us; it can help prevent disease, relieve stress, and maintain our health as we age. But how much exercise is enough to gain these benefits? And how exactly does it work? Staying fit takes a lot of time and effort; it's only natural that we'd want specifics if we're going to make time in our busy schedules. The good news is that scientists are asking these questions too. And now a new study, published in the journal Preventive Medicine, shows that regular exercise makes our cells younger by nine years on average to be exact.
How does exercise prevent aging?
According to this study, which analyzed data from over 5,800 people, exercise is pretty darn good at preventing cellular aging—a type of aging that doesn't necessarily correspond to how many birthday candles are on your cake. "Just because you're 40 doesn't mean you're 40 years old biologically," explained Larry Tucker, an exercise science professor and lead researcher on the study. Instead, cellular aging has long been measured using telomeres—also known as the protein endcaps on our chromosomes. As time passes, telomeres become shorter; their length is an excellent predictor of health and longevity, and a lot of research on aging focuses on how to protect them from shortening. How exactly does exercise protect our telomeres? No one really knows, but scientists think it has a lot to do with lowering inflammation and oxidative stress on our body's systems.
So how active do I need to be to protect my cells?
Exercise is just one of many lifestyle factors that preserve telomere length and thus slow the aging process. This study found that highly active people have telomeres with an aging advantage of nine years. This number went down to seven years for those who were moderately active. So how active is highly active? For this study "highly active" was classified as 30 minutes of jogging per day for women (40 for men) at least five days a week. And we don't know about you, but to us that doesn't seem like a high price to pay for cells that look nine years younger.