Exactly How To Work Out For Glowing Skin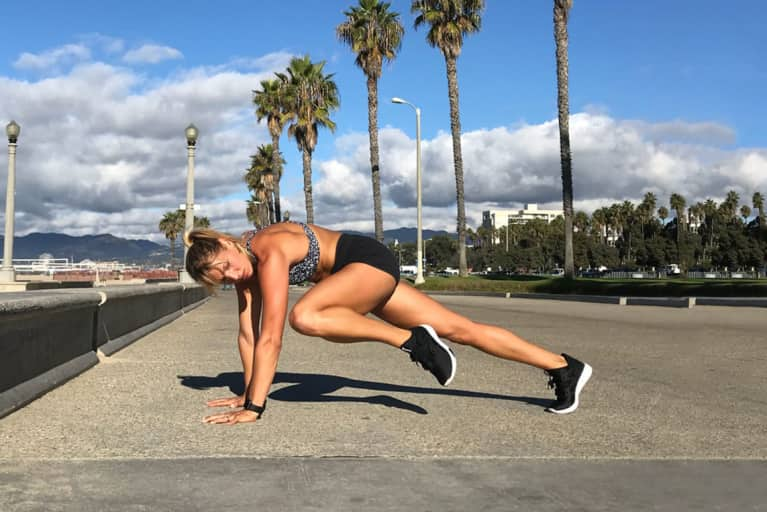 Radiant skin is like a magical unicorn we're all chasing, and one commonly overlooked method for achieving it is exercise. There's nothing like working up a good sweat to get your skin nice and glowing, and these boxing-inspired HIIT moves are especially excellent for blood circulation and oxygen flow—both of which positively impact skin health. When we increase blood flow in the body, it nourishes the cells in our skin, giving it that coveted glowing look. Just make sure to shower afterward to rinse all that sweat off!
For this super time-efficient HIIT workout, you'll need a jump rope and an interval timer or app. If you have access to a punching bag, great—if not, you can just shadow box. You'll still get a great workout in! The entire workout will take you just 12 minutes.
Here are the moves: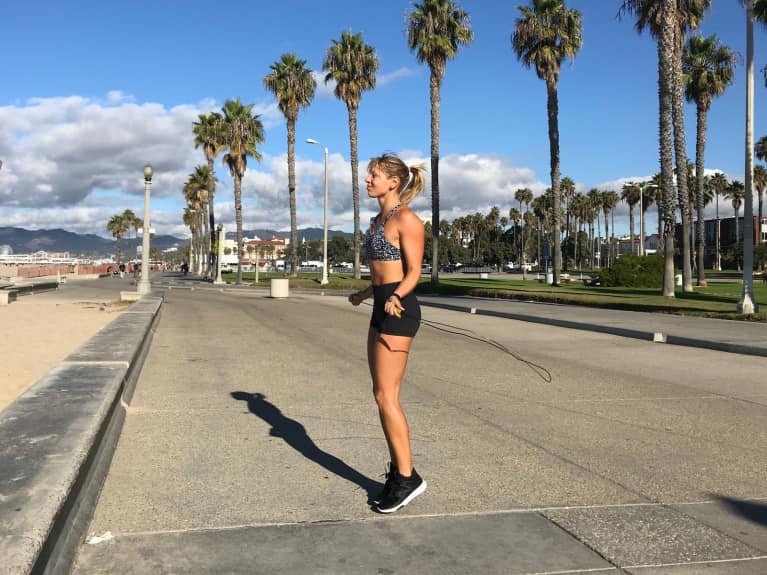 Hold a jump rope with both hands and make sure the rope is behind you. Jump up as you swing the jump rope under you. Keep your arms close to you and core tight as you continue to jump.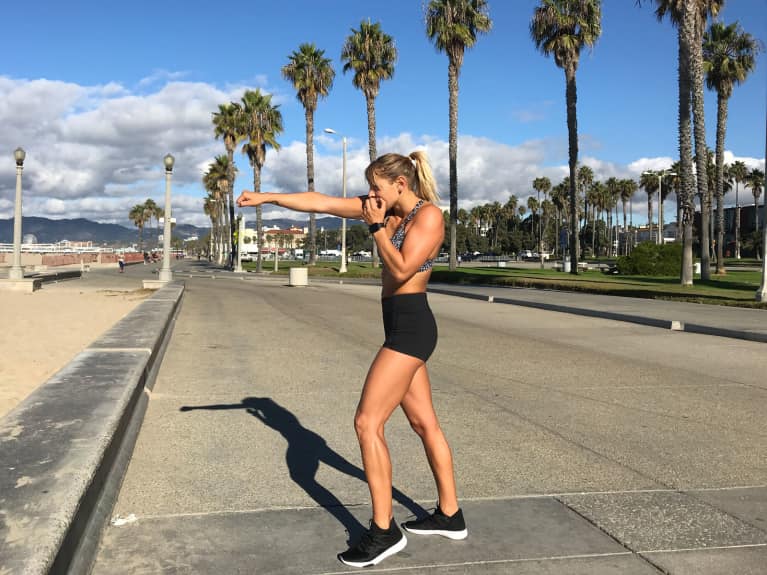 From standing, drop down and do a burpee. You can choose to do either a full push-up, kneeling push-up, or land in a plank. Jump up, then immediately do four straight punches in a row, alternating punching arms as you do so. Do another burpee and repeat.
3. High knees with a jump rope.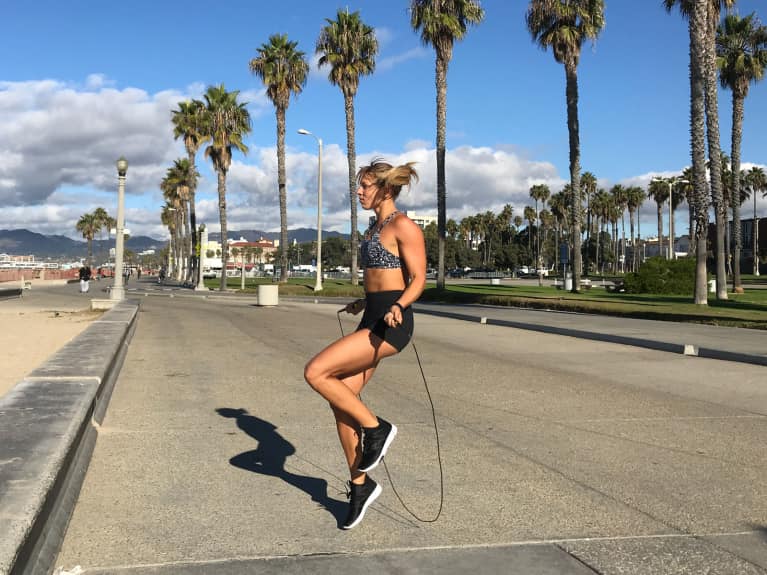 Stand in place with your feet hip-width apart. Drive your right knee toward your chest and quickly lower to the ground as you swing the jump rope. Follow with your left knee, then continue alternating knees, working as fast as humanly possible.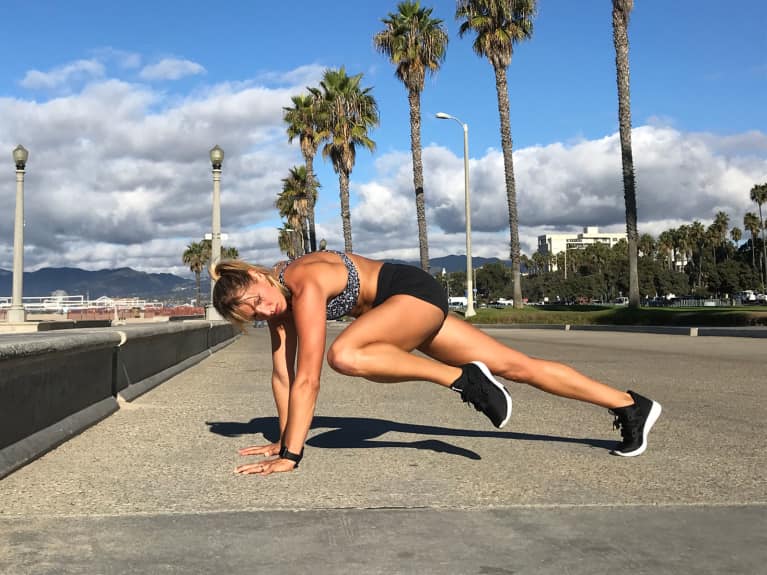 Start in a push-up position with your shoulders directly over your hands. Tighten your abs, glutes, and thighs, then lower your chest toward the floor. Push back up, then bring one knee toward the opposite hand. Return to the push-up position, then repeat on the opposite side.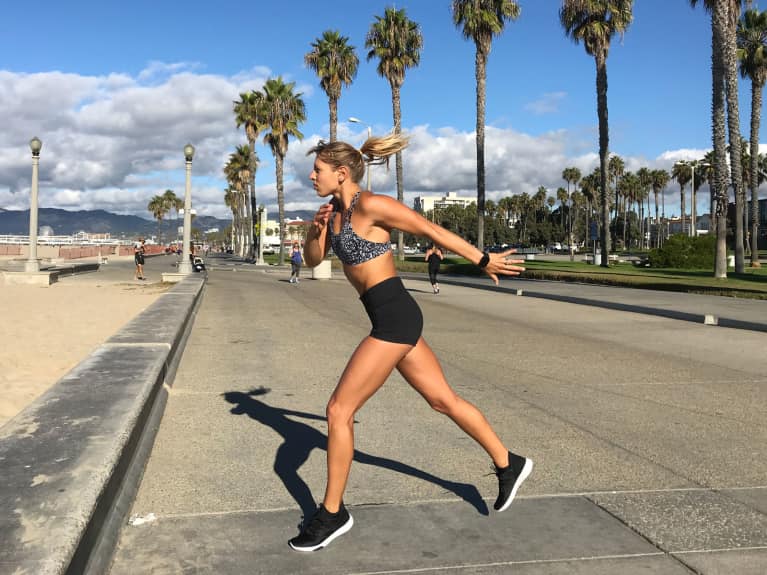 Start in a lunge position with your back knee touching or almost touching the floor. Jump up explosively and switch legs so that your rear leg is in the front and front leg is in the rear. Repeat as fast as you can.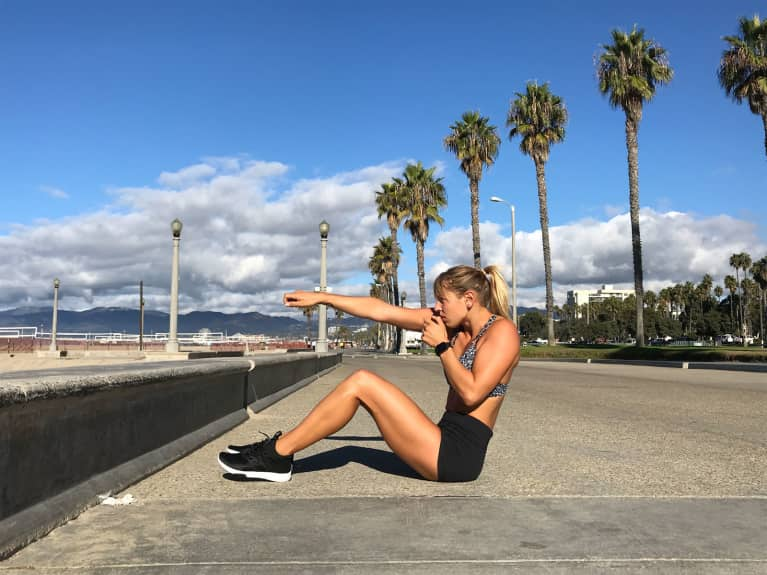 Lie on your back with your knees slightly bent in a butterfly position. Do a situp, then at the top position do four straight punches in a row. Make sure you're squeezing your core the entire time so you're never resting at the top position. Lower down and repeat.
Now, set your timer for 18 rounds of 10- and 30-second intervals. You'll be resting on the 10-second intervals, then getting in as many reps with good form as possible during the 30-second ones. Rotate through each exercise until the timer beeps, and watch your skin glow.
Want more ideas for HIIT workouts? Here's a 12-minute HIIT workout you can do anywhere.