We Tried Starbucks' New Kombucha Line & We Were Pretty Impressed
Contributing Food Editor
By Liz Moody
Contributing Food Editor
Liz Moody is a food editor, recipe developer and green smoothie enthusiast. She received her creative writing and psychology degree from The University of California, Berkeley. Moody is the author of two cookbooks: Healthier Together and Glow Pops and the host of the Healthier Together podcast.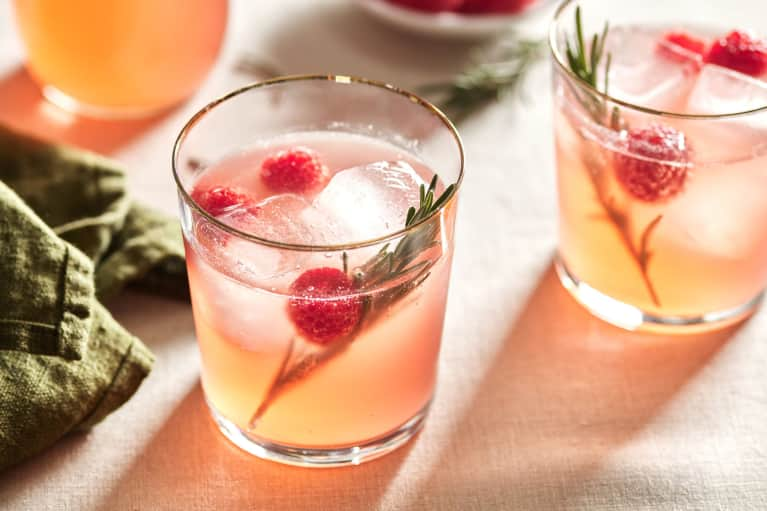 Here at mbg, we believe deeply in the concept of You. We. All.—that is, until we all have access to wellness, none of us can truly be well. Along those lines, we were excited to try the new line of kombuchas debuting from Starbucks-owned juice company Evolution Fresh, the company that revolutionized access to green juice across the country several years ago. The new kombucha line is 100 percent organic and non-GMO, with six flavors launching in grocery stores and retailers in Boston, Chicago, Los Angeles, San Francisco, San Diego, Seattle, and New York City and wider rollout nationally in the spring.
There are two green-juice-based flavors, both of which feel like they actually bring something different to the crowded kombucha landscape. The Spicy Greens uses matcha as a base, with cold-pressed greens and jalapeño. It's fairly spicy, lightly grassy from the matcha, and really bright and fresh. It was my personal favorite, and with only 6 grams of sugar per bottle (on the low end of kombuchas on the market), it's a drink I'd feel comfortable incorporating into my weekly diet (the Mango Pineapple and Turmeric Pineapple have the most sugar of the line, with 14 grams per two-serving bottle).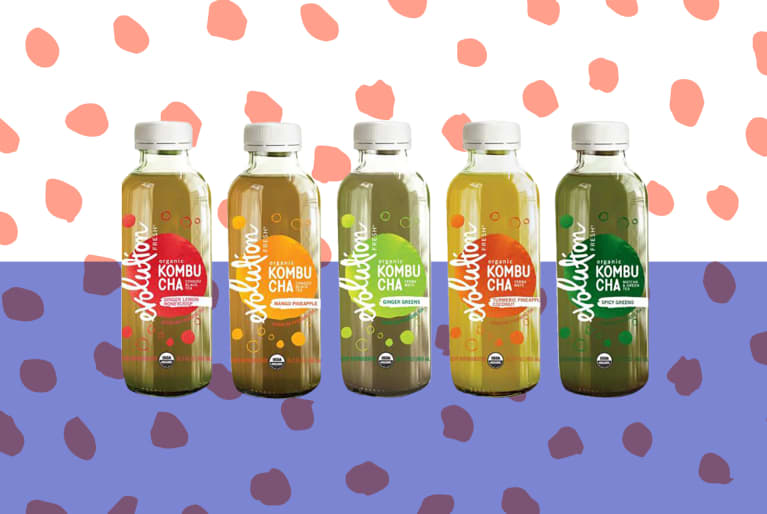 The second green-juice flavor, Ginger Greens, had a slightly more vegetal note, with a less prominent hit of ginger at the finish. It wasn't anywhere near as spicy as the Spicy Greens, so many people in the office found it a bit more drinkable as a result. The Ginger Lemon Honeycrisp tasted like spiced cider and would be perfect for a crisp fall day, while the Mango Pineapple had a tropical note that begged for tequila and a beach to sip it on.
All of the kombuchas were pleasantly tart and a bit sour, lacking the saccharine quality that so many mass-produced kombuchas have become synonymous with. The Pink Grapefruit was the only real miss here at the mbg office—the citrus barely came in at the end, and it didn't have the puckery sweetness that many expect from grapefruit.
The line as a whole is a welcome addition to on-the-go fare that's healthy enough to reach for semi-regularly. Here's to more large brands embracing their healthy sides and creating big changes as a result.