Why Men Need To Cultivate Conscious Lifestyles Now More Than Ever
At age 32, it's safe to say it's been a long, difficult journey from living a materialistic, non-fulfilling lifestyle to a positive, enlightening, and conscious one. I write this partially to my younger self, to thank him for the journey. The journey from materialistic work, jobs, and creations to a world filled with light, growth, and love. I hope this serves as inspiration for the younger generation of future heart-centered men.
As a boy, I was never guided to survey my feelings. According to what society had taught me, emotions were for girls and women—men had to be strong and poised. We weren't emotional, we were "logical." To this day, a lot of men still don't always feel safe sharing their feelings, and this needs to change.
Let's back up for a second. As a teenager, I made decisions based on everything other than feelings. Decisions that seemed cool, or the "right" thing to do. Decisions that made money, because money is what you need to reach success and be happy. At least, that's what's fed to us as the social construct. But I want to inspire boys, guys, bros, and men to think about their feelings a little more—because doing so can work wonders.
How do you want to feel? I'm not just asking how you want to feel when you reach the finish line and complete something, I'm asking how you want to feel along the way. You might want a high paying job, flashy car, and a massive house with a hot tub overlooking the ocean. That's absolutely fine. But if while getting there you didn't take care of your body, had superficial relationships, and ultimately felt like shit, then was it really worth it?
Are you in the hot tub overlooking the ocean, but your partner has left? Is your back in extreme pain because you didn't care for your body? Are you alone in your big house, because you simply had only the end goal in mind? If so, I'm going guess it doesn't feel great.
Why was I still feeling uninspired and unfulfilled?
It's time we evaluate how we feel along the way, every day on the journey. Not just when we achieve our intentions. And I invite all of us to consider this, and especially to men today. When was the last time you checked in on your gut and surveyed your intuition?
I spent years of my life in advertising, designing for products and brands without depth, without soul. I was feeding unconscious consumer lifestyles. The pay was nice, and the people I worked with were great, but the work was shallow, materialistic, and didn't move the world into a healthier, more balanced state.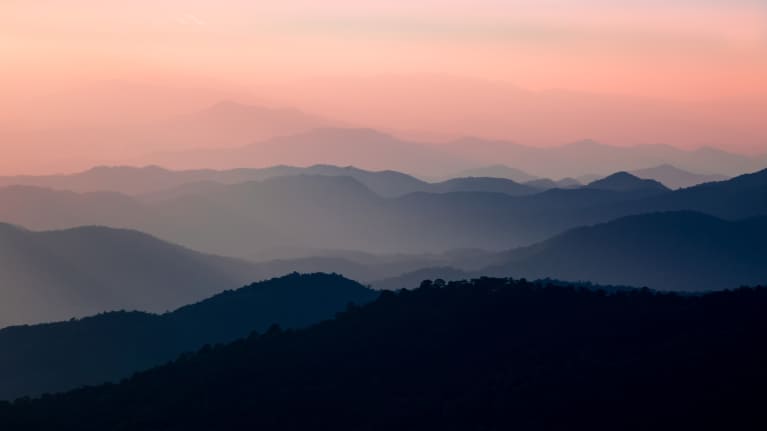 I quit my desk job because I thought it was the office that wasn't making me happy. Without a boss and or anyone telling me where to be, I took the leap into the world of freelance. Total, boundless freedom. But within a year, I found myself in a situation that was eerily similar to the one before. I had good clients and great projects, but the novelty of working from home wore off. Why was I still feeling uninspired and unfulfilled?
So I set off to travel the world for a year while freelancing. Moving to a new country every month, I found myself across three continents and experienced vastly different cultures throughout 15 countries. I began to experience the world and my work with more feeling. New environments fueled creativity and sparked new ideas, yet at the end of the day no matter how much money I had, how many clients were happy with me, or how many countries I was able to see, I still felt like my work wasn't uplifting the world to a healthier vibration.
It was only when I starting experiencing yoga classes across a variety of cultures that I began to see the picture unfolding. These yoga practitioners were uplifting the world. Whether in Spanish, English, Czech, Serbian, Croatian, or Japanese, these classes across the world unite us in a greater good. I'm forever grateful for their positive healing devotion.
I started feeling into my body and mind. It felt really good to see my body become more flexible, and my mind felt clearer than ever. Through my continual leaps of faith, I've discovered more meaning and feeling in my work. Challenging social constructs and seeking more have gotten me here.
I've discovered what lights me up: I'm now sharing my gift of design, branding, and photography with the yoga and meditation community. With the healers. The lights in the world who wake up every day in their truth. Those who ignite love and guide the planet into a healthier, more balanced state. With an online presence radiating with beauty and confidence, the universe takes notice, bringing the mission to a wider audience. By helping healers in this community share their light, we light up the world together.
The feeling of inner contentment is affected by who and what I surround myself with. My big vision has me surrounded by health, giving, and openness. An ever expansive feeling of love, connection, and growth. This community makes me feel alive, and lit up. I've journeyed to get here by learning to evaluate how I feel and how I want to feel—and I hope you can do the same.
Want more proof that men should practice consciousness? Here's why all men should practice yoga.