8 Environmental Tech Innovations We're Excited About This Year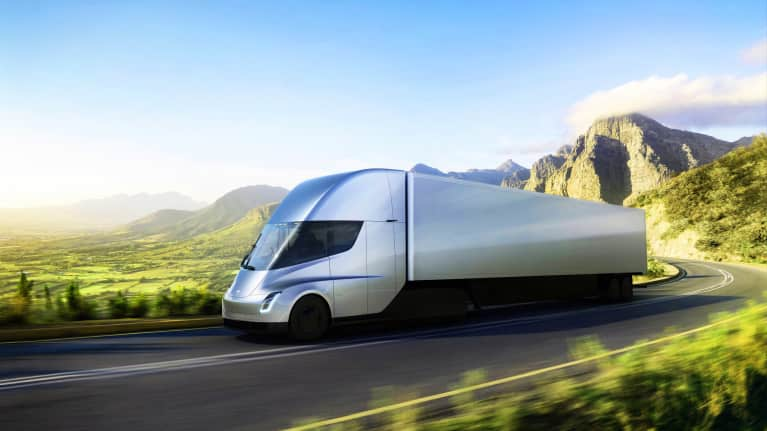 While the environmental movement has faced its fair share of setbacks recently, we trust the scientists, researchers, and engineers creating technologies for a more sustainable future. Looking forward to 2018, it's hard not to feel optimistic. Paul Hawken, influential environmentalist and winner of mbg's 2017 Lifetime Achievement Award, put it best when he told mbg, "If you look at the science and you're not pessimistic, in a sense you don't understand it—but if you look at the people who are addressing the problem at hand and don't feel hopeful, then you don't have a pulse." Here is a small sampling of scientific innovations that are getting us excited for what's to come.
1. Our bike lanes are getting a sci-fi makeover.
This will be the year Berlin breaks ground on the next era of bike lanes. If all goes to plan, two of the city's lanes will be elevated above street level and enclosed to regulate internal temperatures and lighting (they'll be powered by solar panels, of course) for safer riding conditions. Bike rental outposts will also be placed throughout to entice more drivers to switch over to cycling in the name of the planet.
2. Soon, we may be able to engineer pollution-fighting plants.
Researchers at the Salk Institute of Biological Studies in San Diego are in the process of researching how to ease global warming using plants. Plants naturally absorb CO2 from the atmosphere during photosynthesis, where it can be turned into a waxy, protective shield called suberin. By boosting the amount of suberin a plant produces, scientists hope to extract more carbon from the atmosphere while making plants more resistant to extreme weather conditions. "We think we can get them to make 20 times what they make now pretty easily," Joanne Chory, a study leader, tells The Los Angeles Times.
3. Tesla isn't stopping at compact cars.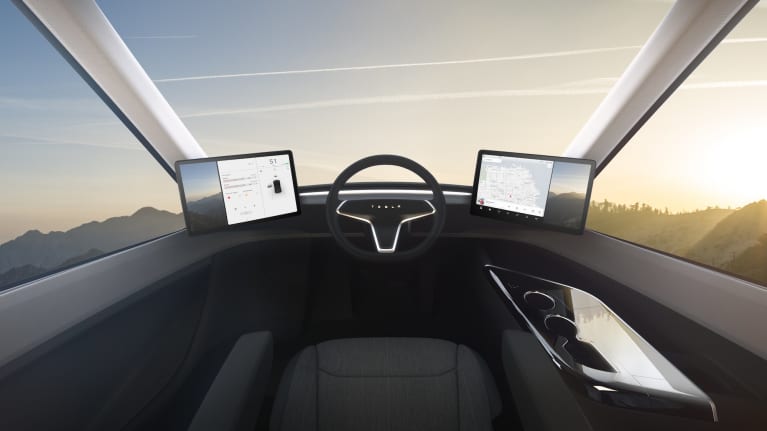 Tesla's upcoming electric, self-driving semi truck holds the potential to do a world of good, as freight trucks are responsible for nearly a quarter of the U.S. transportation sector's greenhouse gas emission. Major corporations like Budweiser and Walmart are already beginning to invest in this glimpse of a greener future. Following the rollout of its semi in 2019, Tesla will likely set its sights on pickup trucks.
4. Monitors are mapping glacier loss in real time.
In addition to contributing to rising sea levels, melting glaciers present a huge problem to Arctic indigenous peoples whose livelihoods depend on stable ice conditions. Enter SmartICE, a pilot monitoring system that feeds information about ice thickness and breakage to Inuit tribes so they can more safely plan for fishing and transportation. Its real-time data reports can also help scientists studying climate change in polar regions.
5. We're engineering animal products in a lab—and people are buying into it.
Although it has not yet hit markets, Zoa, a leather-like material made from fermented yeast by the biofabrication company Modern Meadow, is already on display in the Museum of Modern Art's exhibit as the future of fabric. Lab-engineered faux hamburger, Impossible Burger is already on upward of 50 menus around NYC, and it raised $75 million in its last investment round. These popular new products speak to a future that is less dependent on the meat industry, a notorious polluter.
6. A solar-powered highway is coming to Georgia.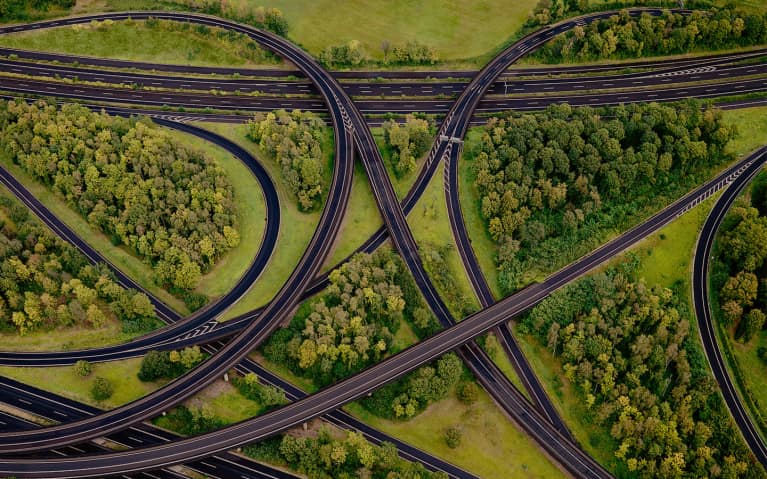 A "regenerative highway ecosystem" called The Ray will soon cover 18 miles of road with solar panels that feed power into roadside EV charging stations. The holistic highway model will weave through a pollinator garden and small, sustainable farms filled with crops that mitigate the effects of global warming.
7. Cow supplements are the next big thing in sustainable agriculture.
Mootral, a natural supplement made from garlic powder and citrus extracts, has been shown to tweak cows' digestion in a way that reduces the amount of methane they release in the atmosphere. Considering that methane gas traps even more heat on the earth's surface than carbon dioxide, this product—currently on pilot farms in Europe and the U.S.—could clean up the meat industry in a big way.
8. We are breeding super coral that can withstand a warming world.
As global warming continues to decimate coral reefs around the world, researchers are starting to pinpoint ways to selectively breed coral that are more resilient to temperature changes. "We can train corals to be better. But we have to do this now, and we have to be very proactive," Ruth Gates, Ph.D., a scientist spearheading the project, tells mbg.
That's not all! Check out how one tech company is creating clean drinking water out of thin air.