Environmental Nonprofits Name Their No. 1 Action To Take On Climate Change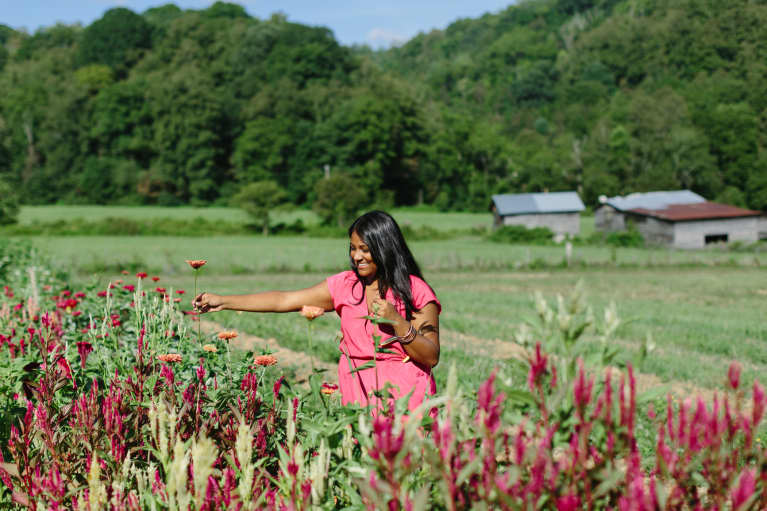 This week, to celebrate Earth Day, mindbodygreen spoke with thought leaders in sustainability to find out how we can all become more effective stewards of the earth across five key areas. (If you missed it, check it out here.) Along the way, we saw how everyday actions like taking shorter showers or educating your family about the impacts of food waste can inspire environmental movements.
And just because this week is winding down doesn't mean our work is over. At mbg, we believe that we should live in a way that is respectful to the planet every day, not just on Earth Day. Here, leading environmental organizations around the world name their top recommendation for how to be an eco-friendly citizen 365 days of the year:
The best way to amplify our individual actions is to push for policy-level responses—e.g., banning plastic bags, funding safe and accessible public transportation—and ensure inclusive policies ultimately promote gender equality, address vulnerable and marginalized groups, and entail participatory decision-making. Your voice is needed: Be an informed voter, attend local meetings, engage with community-based organizations in your area, learn about the intersections of social, economic, and environmental justice and gender-responsive policies, plans, and practices.
—Tara Daniels, program coordinator at Women's Environment & Development Organization (WEDO)
Throw events and get people engaged! If you live near a beach or lake, have a cleanup party with friends and make it fun. Get your friends together and plant a native wildlife garden in your area to provide a habitat for local pollinators. Volunteer with organizations who are working to advance environmentally friendly initiatives and also keep waste from entering the environment by picking up trash you see around your area and disposing of it properly on a day-to-day basis.
—IDEAS for Us team
Create spaces for dialogue, not division.
3. Start a conversation with people you disagree with.
Share your knowledge with your family, friends, co-workers, and peers, and listen to others who may disagree with you or see things differently. Create spaces for dialogue, not division. Now is the time to embrace diversity. We can't solve climate change in an echo chamber. We must make room in our chaotic world for productive public debate in order to unravel big, complex issues into tactical and strategy solutions.
—Talia Walsh, associate director of communications at Heal the Bay
4. Think of recycling as a last resort.
The equivalent of a truckload of plastic pollution enters our oceans every single minute, and we know that over 90 percent of the plastics ever made have not been recycled. The single most important thing an individual can do is to help push corporations to stop producing throwaway plastics. This can mean various actions, from writing to corporate CEOs to calling out a company's ridiculous packing on social media to asking a local restaurant or store to stop selling single-use plastic products. Recycling will always be important, but this Earth Day we should turn the page on plastic pollution by holding corporations accountable for the plastics they produce. To get started, check out this new Greenpeace tool kit that aims to help communities reduce their single-use plastics.
—Kate Melges, oceans campaigner at Greenpeace
5. Advocate against deforestation.
Support efforts that restore our cleared forests. It's been estimated that protecting and restoring forests offers nearly a third of the solution to climate change. Do your part to stop the loss of our forests by giving up products that contributed to the clear-cutting of forests. Beef, soy, pulp/paper, and palm oil are the largest drivers of deforestation, so pay extra attention to where you're sourcing those.
—Shyla Raghav, climate change lead at Conservation International
6. Vote with your wallet.
Support businesses who care about the environment. Make sure to also do your research on what companies are doing to reduce their impact, and don't be afraid to challenge companies who don't have environmental commitments. Ask them questions and urge them to become more sustainable, because if there is enough demand for it, they are likely to change their practices. If you're struggling on where to find environmentally conscious companies, the partners that support POW page, as well as the B corp and the 1% for the Planet websites are great resources to start with.
—Protect Our Winters (POW) team
It's not too late to save the world. Start with our Planet for All action tips.