Want To Know What The Heck Is Up With Climate Change? Watch These Documentaries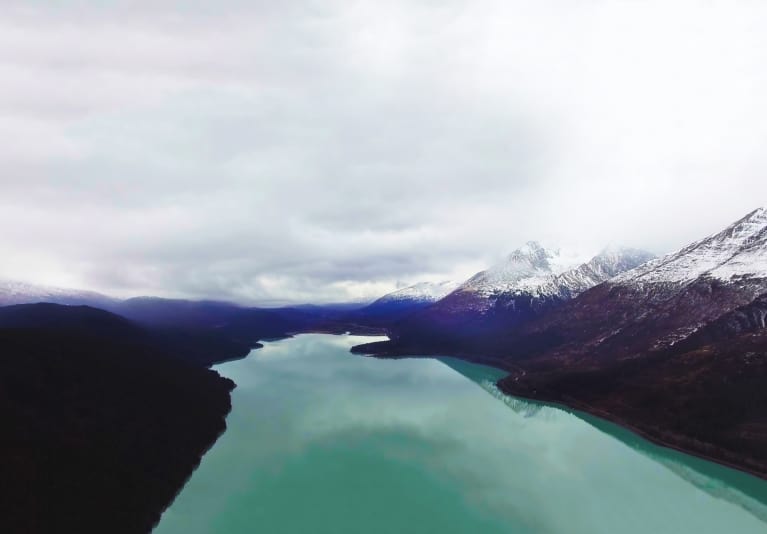 Our editors have independently chosen the products listed on this page. If you purchase something mentioned in this article, we may
earn a small commission
.
Sustainability is a loaded word, and one that's hard to really grasp. Thankfully new documentaries that make green issues more digestible are coming out faster than you can say Netflix. The following films, all recently released and most of which are available online, are some of the best and brightest in the category. They all offer a dynamic mix of sweeping nature shots and sobering statistics to remind us just how much is at stake in the fight against climate change.
Some of today's leading environmentalists cite powerful documentaries like An Inconvenient Truth and Food Inc. as their catalysts for their action, so who knows, you just may be pressing play on a lifetime of activism.
Following a buzzy release in France, this dynamic doc recently traveled stateside. Follow along with actress Melanie Laurent and activist Cyril Dion as they traverse 10 countries to talk to scientists and thought-leaders about the most ingenious solutions to global warming we've thought up to date. With glowing reviews from leading environmentalists like Paul Hawken, who called it "the best and most creative film on the future of humanity and the environment," this one is a serious must-see. And take some notes while you're at it. Set up a time to watch it here.
Leonardo DiCaprio produces and stars in this beautiful exploration of how climate change has impacted every corner of our world—from the crumbling glaciers of Greenland to the rising seas of Palau. The most powerful scene, though, plays out as DiCaprio joins a NASA astronaut to look at climate models of our entire world from the lens of space. Prepare for a jolt of disgust, fear, and ultimately inspiration to act. Watch it here.
The Breakthrough In Renewable Energy
This response to the Paris Climate Agreement explores how countries worldwide are achieving their carbon-reduction goals. It's an insider look at the factors driving the price of sustainable energy and the technology bringing it to fruition. Now more than ever we all need to pay attention to this burgeoning industry. Watch it here.
A Simpler Way: Crisis as Opportunity
The beautifully shot, poetically presented film zooms in on a small rural community in Australia as its members work toward achieving simpler, richer lives. It's a relatable dive into sustainable living that will make you want to pack a duffel and go off the grid for a while. Watch it here.
This film adds another layer to the traditional climate-change dialogue by showing how rising temperatures and extreme weather events are igniting violence. Members of the military explain how they've seen climate change shape war zones and act as a catalyst of conflict. Watch it here.
These gorgeous short films provide a bite-sized peek into our natural landscapes that are under fire.
Though only 5 minutes, this film that shows how one Alaskan community is affected by retreating glaciers is packed with gorgeous, expansive nature shots and emotional narratives. Watch it here.
Within seconds of pressing play on Vorticity, your jaw will drop and you'll think "How did they ever get this footage!?!" It's a really sobering look at the power behind storms and a warning of a future plagued with extreme weather events. Watch it here.
Make it an environmental doc marathon with these movies to add to your Netflix queue.