Ellie Goulding's Genius, No-Fuss Advice For Living Greener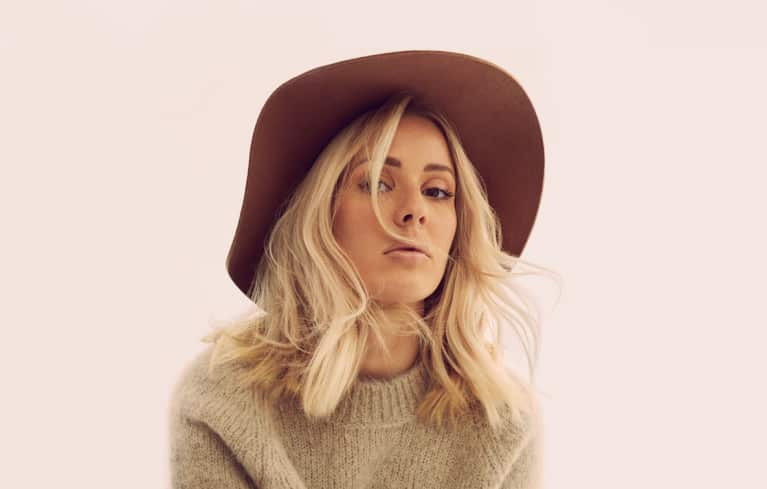 Between serenading packed stadiums and working her way to the top of the charts, Ellie Goulding moonlights as an environmental activist.
The 31-year-old British musician spends her off hours doing conservation work as the global goodwill ambassador for United Nations Environment, attending environmental summits to learn more about issues like plastic waste, and retweeting sustainable challenges to a fan base 7 million people strong.
Her travels around the world have shown her just how much help our planet desperately needs. When speaking with Marie Claire about a recent trip to Greenland, she said, "The bottom line is that I could see how Greenland is one of the places at the forefront of climate change. Big ships and ferries are now able to pass through areas that were previously impossible to cross because the ice was so thick. As much as that's great for tourism, it is a sign that things aren't right."
This month, she's focusing her attention on the upcoming Earth Hour to take place on Saturday, March 24. The annual event asks people around the world to turn off all their lights for one hour in solidarity with the environmental movement. Big Ben, the Sydney Opera House, and the Eiffel Tower were a few of the notable locations to join the green brigade last year, joining an estimated 9 million people who went dark for the occasion.
Goulding will likely be in the recording studio for this year's hour (set to take place at 8:30 p.m. local time) and plans to use the time to shut down all microphones and recording equipment and take a mindful break. Be sure to put the event in your calendar and snag some more tips from Goulding's green playbook in the meantime:
On the easy green tweaks she lives by.
"Cutting down on meat is really, really important. I became vegetarian six years ago, and I don't eat any meat or fish. The way we farm meat is not sustainable; once I learned the implications and the effect that meat had on the planet, I didn't see any reason to eat it anymore," she told Marie Claire. Goulding replaces meat with fruits and veggies that are local to her area. She loves that this makes it easier for her to eat seasonally, too.
In addition to changing her diet in the name of the planet, Goulding also makes a point to carry a reusable water bottle and religiously avoid single-use plastic whenever possible. "So much plastic is ending up in the seas to wash up on shorelines or be eaten by turtles, seabirds, and other creatures. Plastic bags, bottles, and straws: Too many people are using them for five minutes and tossing them away where they hang around for 500 years. This Armageddon of the oceans must stop," she said in an interview with the UN.
The singer also opts for nature-based workouts that place her smack dab in the middle of the places she's trying to protect. She recently told mindbodygreen about her love for outdoor runs in saying, "Running outside is more of a mental game—there are no numbers on a screen telling me how many calories I've burned during that session, which I love. I like to focus on the streets, my music, and the fresh air on my skin as much as possible."
On her all-time favorite sustainable brands.
Goulding is heartened by the influx of eco-minded food, beauty, and home brands, citing Tata Harper, Neom, and Mindful Bites as a few of her favorites. "Tata Harper's skin care range is fantastic—it isn't cheap, but the results are really worth it. I also use Neom, which is an organic candle brand. I need as much relaxation as I can get! I absolutely love these things called Mindful Bites, too. I took a whole backpack of them to Kenya because I wasn't sure what I would be able to eat out there. I've actually made Whole Foods sell out of them a few times because I buy them in bulk. They really are heavenly."
Don't forget about Earth Hour on the 24th! You can put some action behind the symbolic gesture by cutting back on your energy use at home.