Why This WNBA Star & Her Fiancée Proposed To Each Other
mbg Contributor
By Leigh Weingus
mbg Contributor
Leigh Weingus is a New York City based freelance journalist writing about health, wellness, feminism, entertainment, personal finance, and more. She received her bachelor's in English and Communication from the University of California, Davis.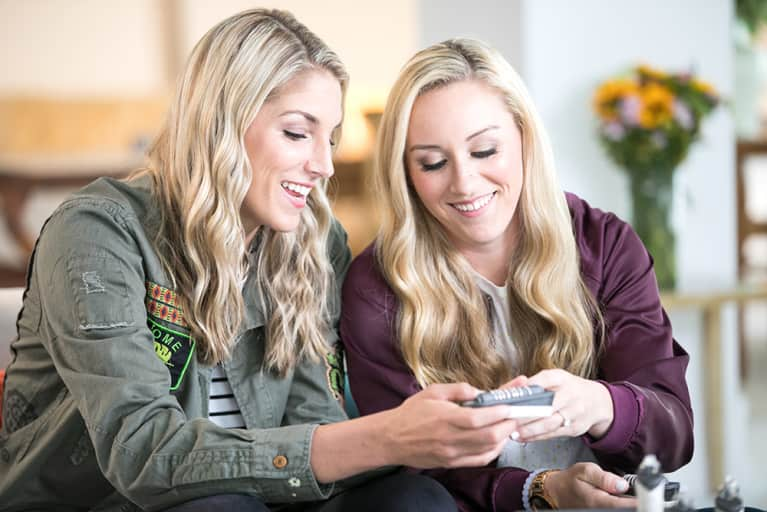 Standing at 6-foot-5, Elena Delle Donne, a professional basketball player for the Washington Mystics, has a strong presence that radiates happiness. The 28-year-old WNBA star is engaged to the love of her life, Amanda Clifton, director of the Delle Donne Academy. The two are getting married this November, and Amanda can't say enough good things about her fiancée as the duo test wedding hairdos in a Midtown Manhattan hotel.
"It's just how she treats people around her, whether it be the media or her family. She treats everybody the same. She's very kind and compassionate and so caring about everyone. And I'm more, well, cold," Clifton says with a laugh. "We're opposites, and it all just came together."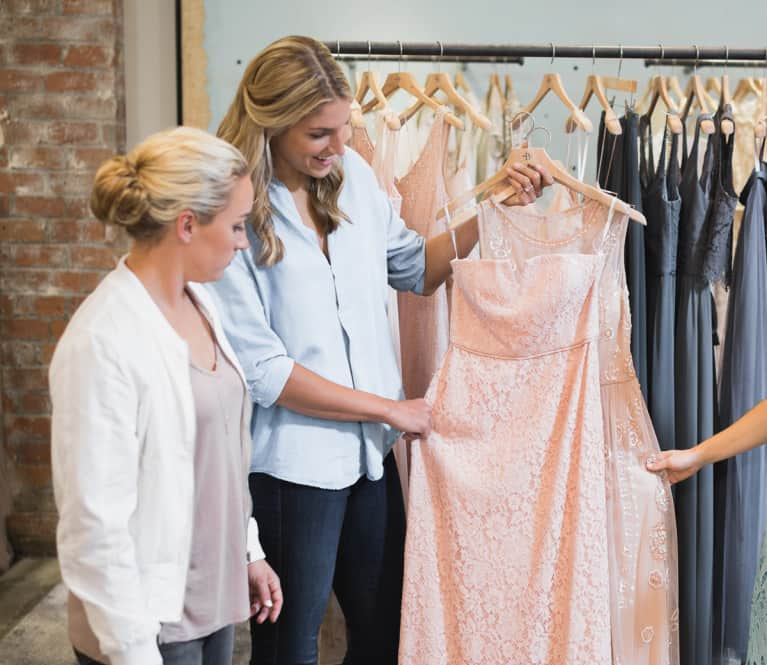 Delle Donne and Clifton's wedding will be eco-friendly, and in lieu of gifts, the couple is asking for donations to the Delle Donne Foundation, which benefits people with Lyme disease and special needs. Delle Donne says she's proud to be part of the WNBA, an organization that values and embraces her sexuality. "The WNBA is so accepting," she says. "I'm so proud to be part of it."
As happy as she is now, Delle Donne has had her struggles as an athlete, particularly when she was diagnosed with Lyme disease in 2008—not an easy feat for a professional basketball player to take on, considering she's expected to have endless reserves of enthusiasm and energy.
Coping with Lyme disease as a professional basketball player.
Characterized by aching muscles, joint pain, nausea, and fatigue, Lyme disease is a nightmare for any active person, and particularly for a professional athlete. But Delle Donne has found that with the right cocktail of medication, vitamins, recovery tactics, and lifestyle tweaks, she hasn't let her disease stop her.
"You can't always attack workouts the way you want to," explains Delle Donne. "Usually I'll go as hard as I can, but you have to be aware and smart with what you do. To feel my best, I take a handful of pills my doctor has prescribed and vitamins, get deep-tissue massages in-season, and make sure to get lots of rest. I try to follow a very healthy diet; this helps with the flare-ups. Yoga and breathing are also great in helping with inflammation."
Why Delle Donne & Clifton proposed to each other.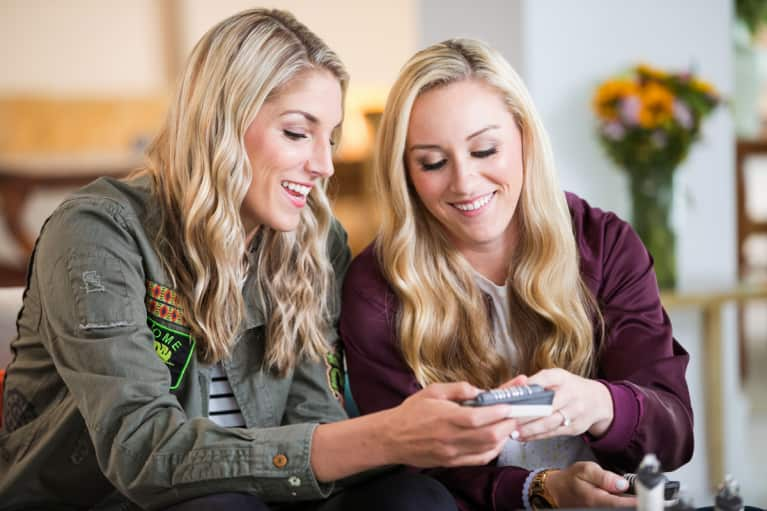 Delle Donne and Clifton had both dreamed of being proposed to, and when they started discussing marriage, they communicated that to each other. The fact that they were both women shouldn't stop them from having the proposal of their dreams, they decided, so they proposed to each other.
Delle Donne believes it should work the same way in heterosexual relationships as well. "If a guy wants to be asked, he should be asked. And with proposals it doesn't matter if they're male or female. It was always a dream for someone to ask us, which made both of our proposals so special."
Clifton agrees, saying, "Women should definitely start proposing to men. Why not? Get out of the norm and do whatever you want to do."
Like so many couples these days, Delle Donne and Clifton wanted to make a thoughtful decision about whether one or both would change their last name. "Amanda will be taking my last name as it's a part of my personal basketball brand, but this is definitely a conversation for all couples to have as everyone's situation is unique," says Delle Donne. "Taking on someone else's name is a big step, and that was the point that really made our marriage feel real."
Clifton adds that the decision to take someone's last name should be a point of discussion rather than an assumption if we ever want to reach true gender equality. "We're taking steps in the right direction; we just need to talk about it more. Eventually, I hope it's just the norm to do whatever feels right."
If you want to think more deeply about relationships and gender norms, ask yourself this: Would you pay for half your engagement ring?