Eileen Fisher Is Turning Its Old Clothes Into Art & The Results Are Stunning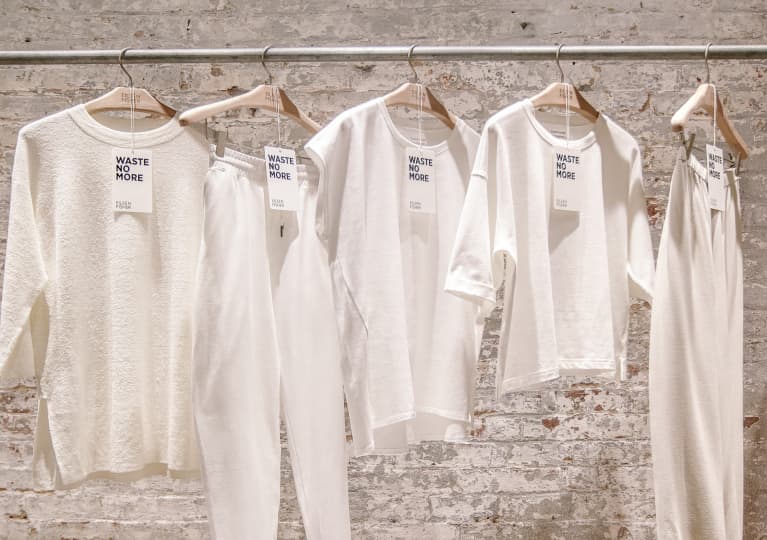 Eileen Fisher's New York factory is Marie Kondo's worst nightmare: Filled with bags and bags of old clothes, it houses the over 1.3 million garments the brand has collected since launching its take-back program in 2009. These old designs aren't being hoarded for posterity's sake, though. If all goes to plan, one day they'll all be reused instead of sent off to a landfill.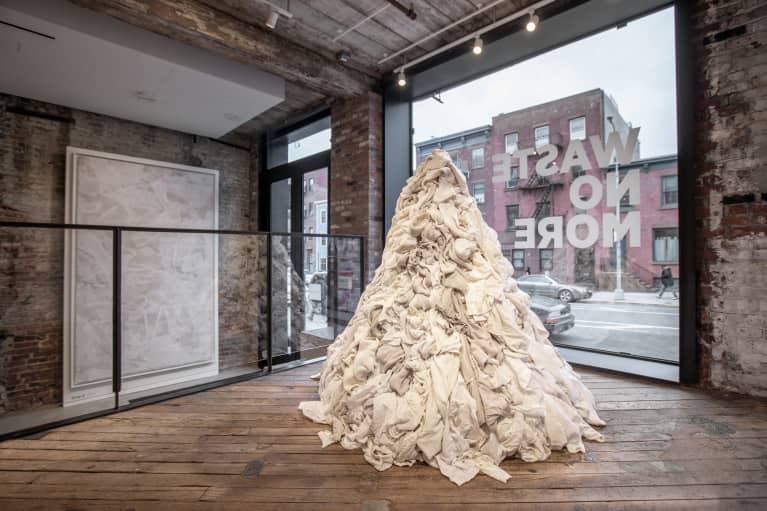 How Eileen Fisher is using old clothes in a new way.
For years, customers have returned their gently worn (or not-so-gently-worn) Eileen Fisher garments to stores for a credit. From there, these old pieces have either been repaired, resold, or sent to storage to one day be re-imagined as part of the brand's newly unveiled Waste No More program.
"Wasting no more and making beauty and art out of things that would have gone to waste—I love that. That's my favorite," Eileen Fisher, dressed in an impossibly chic black ensemble, tells mbg from the middle of her namesake store in Brooklyn.
Earlier this week, the space was transformed into a gallery to display some of Waste No More's first crop of creations: tapestry-like wall hangings, pillows, and fabrics, all in various shades of white to challenge the idea that trash is always dirty.
These pieces—some of which are made of over 100 garments—were constructed using a felting technique that doesn't require any water or dyes. The longer you look at some of them, the more you can make out the dresses and tops that form their fabric.
Once the kickoff exhibitions in New York and Milan wrap up, all Waste No More pieces will be resold on the Eileen Fisher website so that everyone has a chance to check out the beauty that can emerge from waste.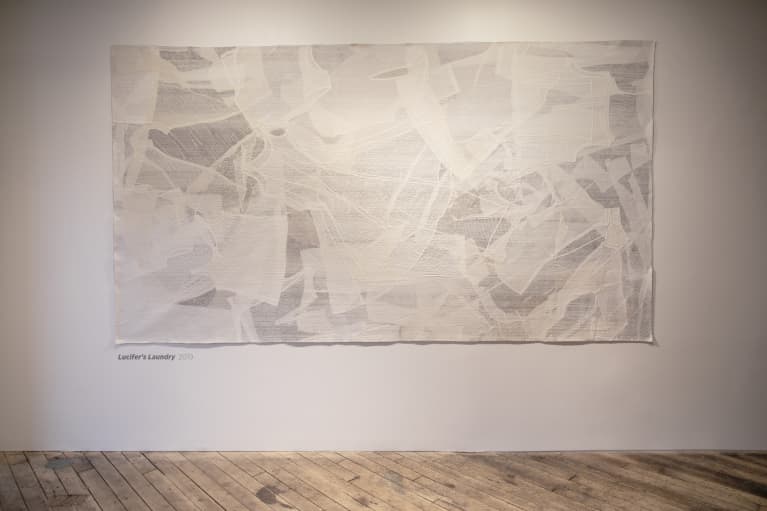 A future where we can all Waste No More.
So far, the brand has managed to reuse upward of 200 yards of stockpiled material with this felting technique, and it's just the beginning. "We have so much, but once we start to really roll, it's going to move fast," Fisher says.
There's a quiet urgency to the project. Fisher, the visionary behind one of largest women's apparel brands to be B Corp certified for its environmental commitment, seeks to one day take back every last item she's put out into the world. And in the process, she wants to make a beautiful spectacle to get other designers to do the same.
"I hope that we inspire others to see that they can be really creative and do amazing things." She smiles. "And make a successful business out of it, too."