You Only Need 8 Minutes To Make Your Home Look Like You've Been Cleaning All Day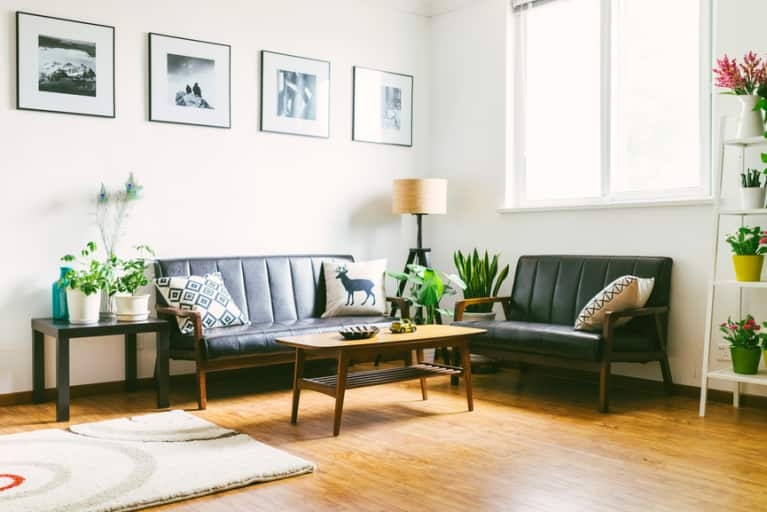 You have guests on their way over and your home is a little bit of a disaster. It happens to the best of us! In fact, I know some people who would say that's pretty much the story of their lives. It's easy to feel overwhelmed and "not quite ready" when you're about to let people into your home, but there are a few quick and simple things that you can do to regain control and make your home look and feel cleaner in just a few minutes.
The key is to be really mindful and intentional with your time. Through my many cleaning endeavors, I've discovered a minute-by-minute routine that leaves guests thinking I've been cleaning all day. Here's how it's done.
Minute 1: Make it smell pretty.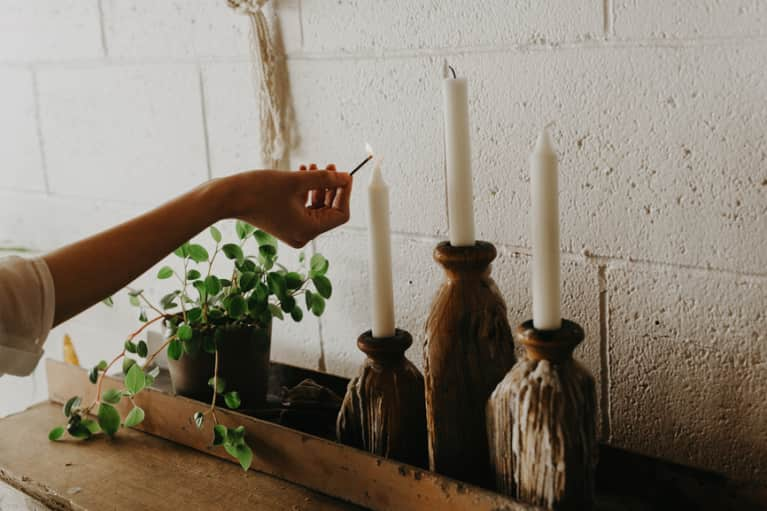 I always say that a house that smells clean feels clean. A great scent has the magical power to transform the way your guests see your home and all of its quirks. I honestly think it can instantly transform it from total disaster to happy and wonderfully lived-in home full of life and creativity. It's all a matter of perspective, and the power of scent can help you out with that, big time. Time to light those candles and diffuse those essential oils.
Minute 2: Clear the kitchen counters.
Put as many dishes as you can away into a sink of hot water or the dishwasher and quickly pile any papers or junk in a tidy-ish pile off to one side. Bonus points for you if you have a pretty basket handy to hide the pile in!
Minute 3: Clear the kitchen table.
A clear kitchen table in the middle of the room has the same effect as a neatly made bed does in a bedroom; it just makes the whole space seem 10 times cleaner. Clear the dishes, then add to your paper/junk pile from the counter if you need to.
Minute 4: Clear any junk out of the living room.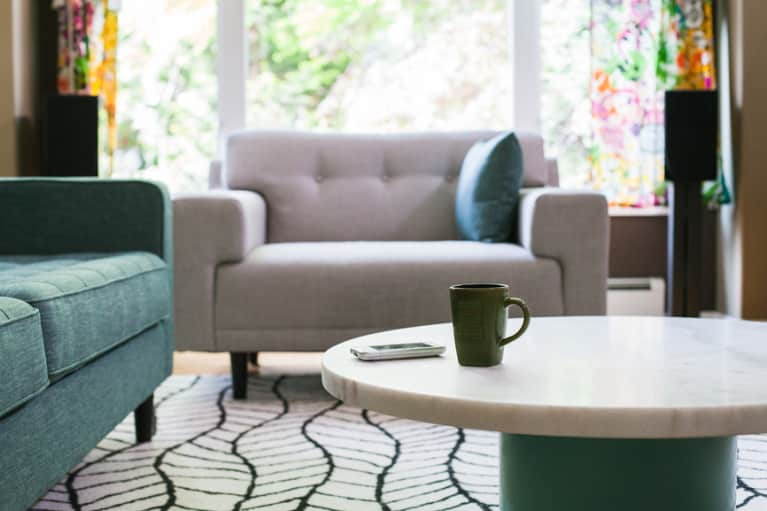 Clear away any junk in the living area that doesn't belong in there, starting with any dirty dishes that may have made their way into the room. If your kitchen is far away from your living room, just put your dishes together in one location in the room and grab them the next time you're headed in the direction of the kitchen.
Minute 5: Switch out the bathroom hand towel and do a quick wipe-down.
No one wants to go to the washroom in someone else's home and have to dry their hands on a dirty, wet hand towel, so take a quick moment and switch yours out for a new one. While you're at it, grab that old hand towel and use it to wipe down your sink area and remove any water spots, dust, or hair that may have built up.
Minute 6: Quick scrub the toilet.
The room may still be filled with bath toys and hair tools, but at least everything that your guests will have to physically touch will be sparkling clean! Scrub the toilet with a toilet brush and any cleaners you have nearby. Finish up by grabbing a bit of toilet paper and using it to wipe down the top of the tank, the seat, and the bowl rim.
It's amazing how much you can brighten up a space just by removing a little dust. You may not even realize it's there, but you will notice a big difference after spending just a minute walking around your home with your trusty feather duster.
Minute 8: Wipe things down.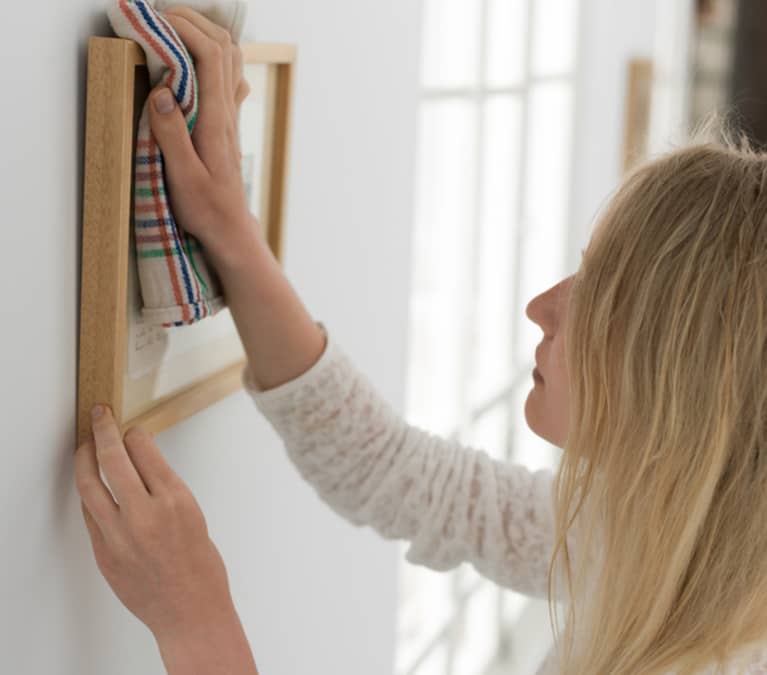 Grab a few damp cloths and start wiping down all the areas of your home in super-speed. Tackle those kitchen counters, the kitchen table, the coffee table in the living room, and anything else your guests will physically touch, like side tables or the arms of a chair. After that, give one or two favorite shiny objects a quick shine just to give your space some extra sparkle.
And you're done! Pat yourself on the back and revel in how much cleaner your home can feel in such a short time.
Got more than eight minutes to spend? Check out this guide to crafting the ultimate green, clean home. And fill your new space with some zodiac-inspired accessories while you're at it.