What Does "Ecotourism" Really Mean?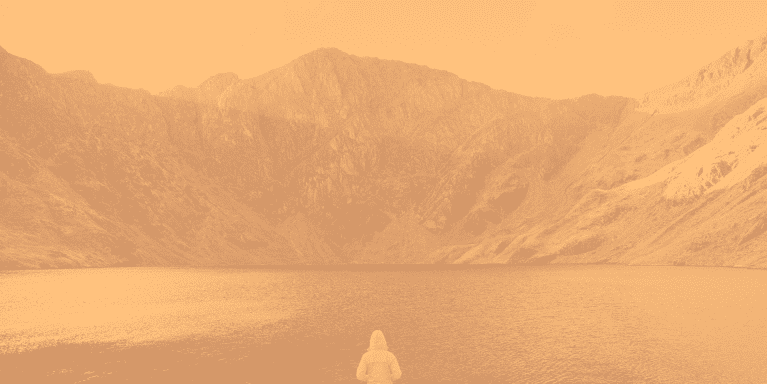 When I was growing up, travel meant vacation. Today I travel as a major part of my career—and I'm not alone. Millennials have a more mobile lifestyle than any other generation prior, skipping out on the traditional 9 to 5 and opting for jobs that offer flexibility and travel benefits as part of the work package. As a generation, we are traveling the world, crossing seas, and Instagramming unique landscapes more than ever, with no sign of stopping anytime soon.
In addition to the growing trend of toting a mobile office, our current generation is more aware and focused on efforts that give back to our planet, ways to leave less of a carbon footprint, and how to care for the Earth for future generations. One study found that an encouraging 65 percent of travelers intended to seek out green accommodation in 2017—nearly double that of the previous year.
Admittedly, when it comes to "eco," "sustainable," and "cultural" travel—big buzzwords in wellness tourism these days—the terminology can get a bit confusing. Just as the word "organic" became a buzzword for new marketing strategies before the FDA came in and gave it a clear definition, the same may soon need to happen for tourism.
On a recent trip visiting the Turtle Island Fiji Resort in the South Pacific, I learned, and experienced, what I believe to be the difference between the three and how they are each shaping wellness travel:
The International Ecotourism Society defines ecotourism as "responsible travel to natural areas that conserves the environment and improves the well-being of local people."
This term falls into the ethos of doing good while experiencing good at the same time. In that sense, ecotourism is all-encompassing, and it has positive effects on all parties involved. A visitor can offer something the culture needs and leave the area just as healthy and plentiful as it was before they arrived. Some popular ecotourism sites include Costa Rica, Norway, and the Galapagos—all of which have an abundant amount of protected natural lands that visitors can explore responsibly.
I found Fiji to be a really great example of ecotourism principles at work. The private island we stayed at was really transparent about their efforts to keep their land as lush and vibrant as they had once discovered it. The huts were designed by local woods found nearby, and most of the fruits and vegetables served were picked straight from on-site farmland. Further, they were continuously planting new trees and habitats for wildlife. It was a win for the island, its people, its visitors.
What is "sustainable travel"?
Sustainable tourism also respects both local people and the traveler, but it speaks more to the carbon footprint of traveling.
Staying in a LEED-certified hotel or one that runs on renewable energy, buying offsets for your flight, or booking using an agency like TripZero, which calculates the carbon footprint of your upcoming trip and then offsets it with renewable energy credits, are all ways to travel more sustainably.
I was encouraged to see that my Fiji trip had a solar farm and LED lighting throughout. Guests are limited to no more than 28 visitors at any given time, giving everyone a luxurious experience and further preserving the ecosystem of the island. Similar to Turtle Island in Fiji, Hacienda Tres Rios in Playa del Carmen is another resort I've come across that stays true to a mission to sustain the land of its inhabitants. By constructing all buildings on aboveground pilings, the resort allows natural water flow to continue. It also uses locally sourced finishings and materials, so less carbon is used to transport these amenities to guests.
What is "cultural tourism"?
According to UNESCO, this is a discerning type of tourism that takes native cultures into account. In Fiji, I got the chance to visit a nearby island, sing with the locals in a church ceremony, and take a private tour of their homes, culture, and Sunday rituals (psst…it's a day OFF when no one is allowed to work, by the way). My favorite part? It just so happened to be National Fiji Day during our stay, which meant a full day of ceremonies, island scavenger hunt, teaming with the Fijian family for a team-based challenge, and taking part in their evening festival, including an under-the-ground dinner roast, honoring their past, present, and current land, and an outdoor feast together, followed by a performance and kava ceremony.
Similarly, on a trip two years back to Tulum, I stayed at Azulik Tulum, which is like an adult treehouse of sorts, made completely of sticks from the native land. Their spa offers traditional Mayan ceremonies, including a Temazcal experience. My very first! Translated as "house of heat," the ancient ceremony is led by a shaman and said to purify the body and mind, heal the sick, or provide a spiritual haven for women to give birth. I wasn't in it for the last benefit, but I certainly felt "cleansed" and was grateful to experience part of the culture the Mayans traditionally took part in.
Experiences like these help us realize that when visiting another place, it's more important to pay mind to their cultural beliefs and leave yours at the door.
On top of another stamp in one's passport, the most rewarding part of the eco-travel trend is all you can learn, absorb, and implement when you return home so that the vacation never really has to end.
These 6 sustainable resorts will make you want to book a vacation ASAP.