Make This One Change On Your Computer & Help The Planet With Every Search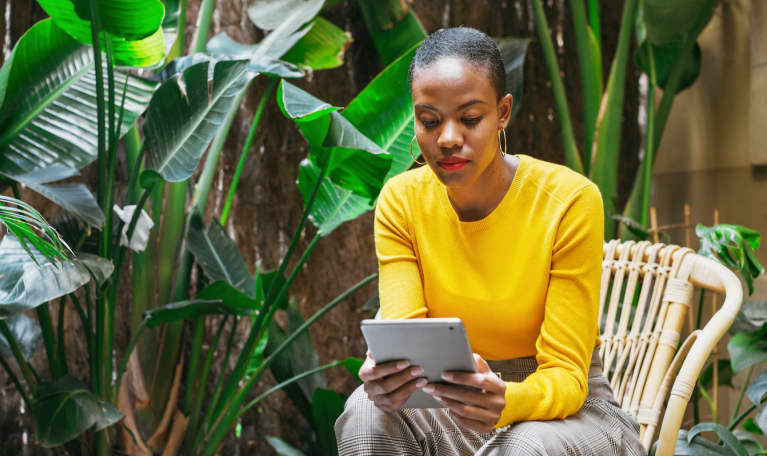 Search engines are like the wise grandmother of the modern age—often the first place we go to demystify our sickness, track down new recipes, and find out what's going on in the world. And we turn to them often. As I'm writing this at 10:28 a.m. EST, there have already been nearly 2.5 billion Google queries around the world. Ecosia, a small environmentally minded company run out of Berlin, is on a mission to harness this insatiable curiosity for good. Their engine funds a reforestation project with every search and hopes to facilitate the planting of 1 billion trees by 2020.
Planting the seeds for change.
Founder and CEO Christian Kroll dreamed up the idea as a college student traveling the world. The poverty he saw in Nepal and the mass deforestation he came across in Argentina led him to launch a search engine to help funnel money back into communities in need of re-wilding in 2009.
By putting 80 percent of ad revenue directly toward reforestation projects, Ecosia has since funded projects from Madagascar to Peru to Indonesia and is approaching 22 million trees planted worldwide. Visiting their site reveals a ticker counting trees planted in real time, alluding to the company's commitment to transparency. Financial statements appear prominently on their website, their privacy policy is robust, and "tree planting receipts" show the dollar amount going to projects around the world each month. The company's reforestation expert or "planting officer" works to identify biodiverse hot spots where trees will be most valuable, recently joining forces with Jane Goodall's reforestation work in Uganda.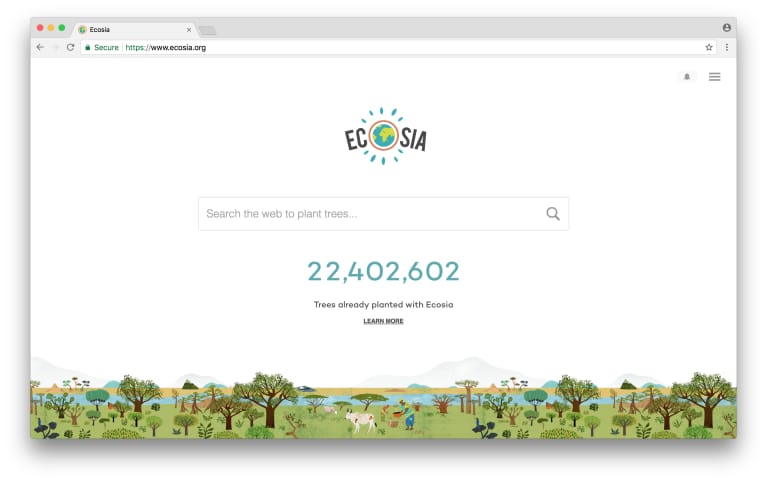 Kroll says it's all an effort to make the average internet user appreciate the truly incredible power of trees. They fight climate change by sequestering carbon dioxide in the atmosphere, restarting water cycles, and turn barren deserts back into fertile lands. This sustainable ethos touches every part of the company. Ecosia is the first German company to receive B-corp certification for its green practices, their office is carbon neutral, and they prioritize collaboration with the help of employees like their "in-house happiness officer."
"When team members return from a project visit, they share their experience in a presentation to the rest of the company. In an age of technology, it's all too easy to create silos between teams, and we try to limit that happening as much as possible," Kroll tells mbg in an email.
How to support reforestation around the world.
In order to achieve their billion-tree goal, Ecosia would need to capture 1 to 2 percent of the search market, and Kroll thinks it's doable: "We are a small but devoted team that believes in the power of community—a community that if it grows big enough, can easily facilitate the planting of 1 billion trees."
Throw your clicks into the collection by making Ecosia your default search engine (your search results shouldn't change), and pat yourself on the back for doing a little something to help the planet today.
Peep these other environmental tech innovations keeping us optimistic for the future.