How To Pack Your Kid's Lunch Without Using A Million Plastic Bags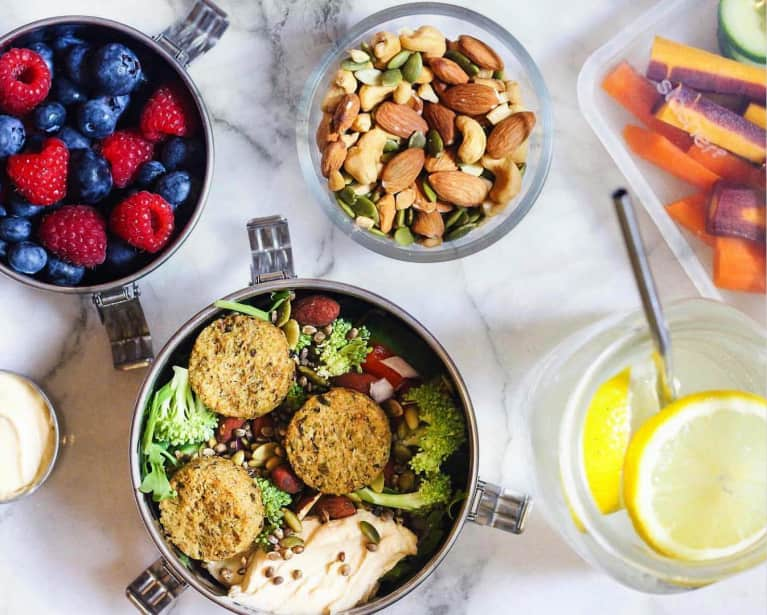 Our editors have independently chosen the products listed on this page. If you purchase something mentioned in this article, we may
earn a small commission
.
How's this for distressing: Humans have produced upward of 9.1 billion tons of plastic to date—79 percent of which is currently sitting in landfill or littering our natural environment. There are plenty of ways to reduce your personal role in the problem right now (might we suggest switching to bar soap or stalking the bulk bins?), but when you have a kid, it can feel like being an environmentally conscious citizen takes double the work.
Now that back-to-school season is in full swing, we rounded up the goods that will at least make single-use plastics a thing of the past in your kiddo's lunch box.
Start with the right lunch box.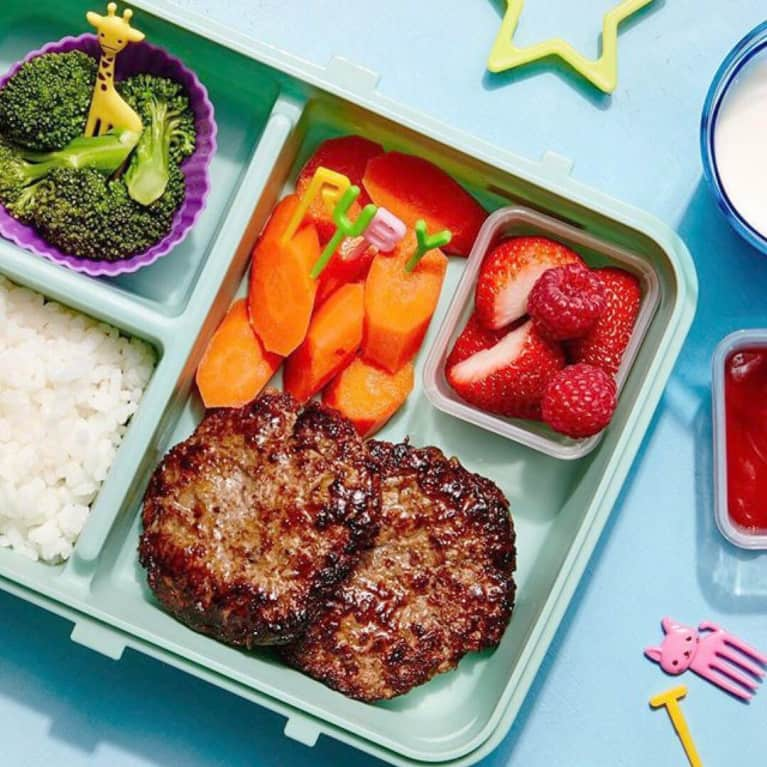 The key here is getting the box to do the work for you—choose one that has different sections built in so you won't need to divide food in bags or pouches. Bentgo Boxes are one solid option: They're affordable, come in a few different materials, and your tot can choose from dozens of colors and shapes. "These are wonderful because they allow me to send a variety of foods to school and keep things interesting. I often send leftovers—I feel good about not wasting food and also getting another good home-cooked meal in my kids' bellies," says clinical psychologist Bobbi Wegner, Ph.D. "They hold mushy stuff well, so sending hummus or blueberries is not a big deal."
Reussbe and LunchBots are great, too. Planet Boxes come in a similarly segmented design, though they are made of stainless steel and a bit pricier at upward of $55 a box. However, you can justify the cost by putting it to use on the weekends as a carrier for your (zero-waste) picnics.
Pair it with an insulated bottle.
Health coach Phyllis Timoll pairs her kid's LunchBot with an S'well bottle to keep their drinks cool and leak-free. ("Stainless steel is my go-to for lunch, snack, food, and drinks on the go," the mom of two says.) Other leakproof, insulated, dishwasher-safe, and kid-friendly options include Klean Kanteen's "Kid Kanteen" and Hydroflasks' 12-ounce bottle. It's never too early to teach your kids to avoid single-use plastic bottles! Don't forget to send them off equipped with a reusable straw, too.
Find little swaps for annoying single-use wraps and bags.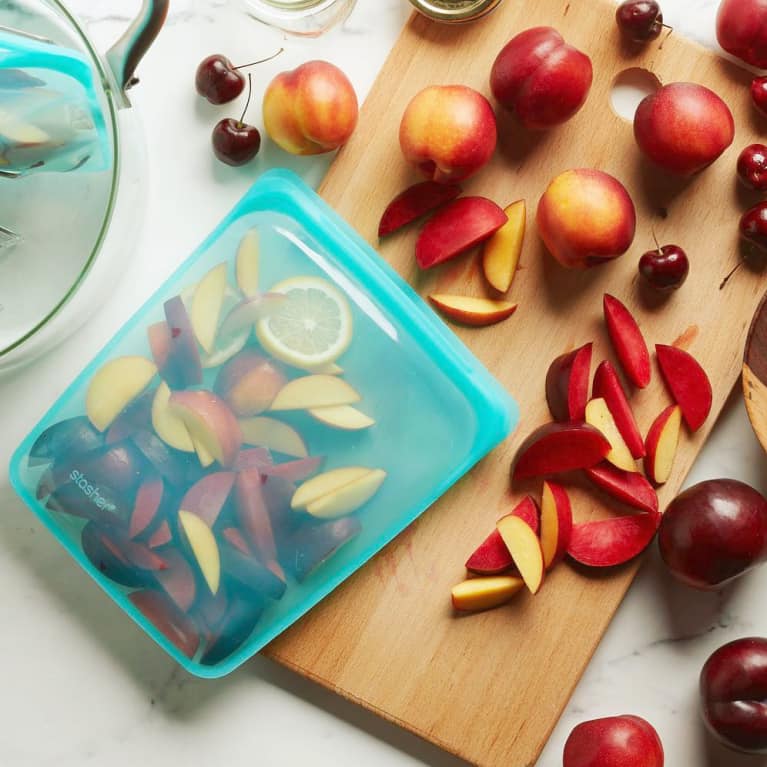 We love this find from Instagram fashionista Eva Chen's parenting newsletter: "Plastic cling wrap is annoying. It's impossible to use without it sticking into one giant clump, it's TERRIBLE for the environment, and did I mention how annoying it is?" she wrote. Chen's ditching the nuisance by investing in stretch lids, which serve the same purpose but can be reused again and again. "I love them so much I bought some for my mom, which is how you know when something is good."
Reframing reusable items as solutions to single-use woes makes it a lot easier to get yourself and your kid excited about living greener. Another sustainable swap fit for the lunch box? Stasher or Junes bags to replace all those pesky plastic bags.
Don't forget the silverware!
And finally, the last piece of disposable plastic that tends to sneak into lunch boxes: silverware. Send your kid off with a reusable spork instead. These ones are BPA-free and specifically designed for kids. Or if you want to avoid eating with plastic and trust your child with something a little bit fancier, this bamboo one will do the trick.
Top it all off with a handkerchief made from an old T-shirt or bamboo paper napkin (they're slightly better for the environment than normal paper towels since bamboo trees are so quick to grow), and pat yourself on the back for being the earth-loving parent you are.