Eco-Friendly, Female-Designed Goods For Every Room Of Your House
mbg Sustainability Editor
By Emma Loewe
mbg Sustainability Editor
Emma is the Sustainability Editor at mindbodygreen and the author of "The Spirit Almanac: A Modern Guide To Ancient Self Care."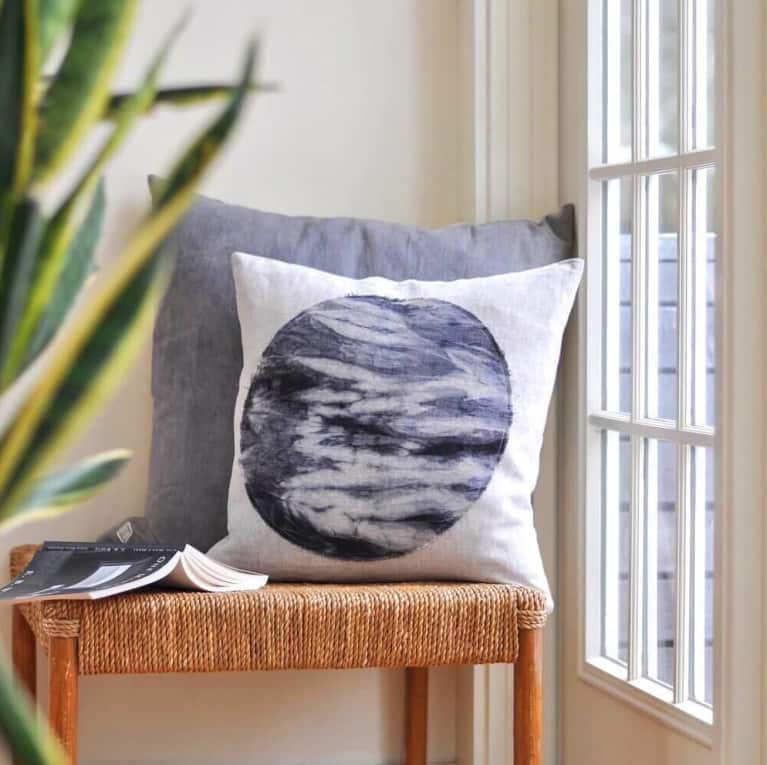 In the age of online shopping and sell-everything-you-could-ever-need department stores, it's easy to become disconnected from our stuff. How many of your belongings do you know the story behind? Can you confidently say who made them and where? Anyone else drawing a blank?
Breaking this trend of disconnected consumerism means supporting artisans who are transparent enough to gain your trust. In doing so, you're bound to end up with items that align with your values and bring you more joy (and we all know how important that is). Investing in small-scale, traceable producers also means that you'll probably buy less. Considering that a recent study found that household consumption is responsible for 60 to 80 percent of global greenhouse gas emissions, a little more minimalism can't hurt.
That's not to say that everything we own needs to have an origin story—that would be pretty difficult to pull off and probably downright expensive. Starting with a few artfully chosen home goods is a great way to dip your feet into the homegrown waters, and online marketplaces like Of A Kind, Greenheart Shop, and 48 & Sea all put producer stories front and center. The latter in particular gets a gold star for featuring companies that have sustainable production practices and are founded or co-founded by women.
"The vision of 48 & Sea is to celebrate designers by providing a platform to celebrate their craftsmanship and thoughtful production," explains founder Jennifer Meyer, who was inspired to start a site that fosters artistry and creativity. "We're female focused, though never exclusive, and feature the goods and stories of over 50 designers from the U.S. and abroad. Why women? I wanted to create a space that simply supported women and their endeavors. My hope is that by sharing the goods and stories of inspiring, entrepreneurial women we will encourage others to follow their passions and forge their own paths as well."
These lovely, eco-friendly picks from up-and-coming female designers can lend that homegrown feel to every room in your house.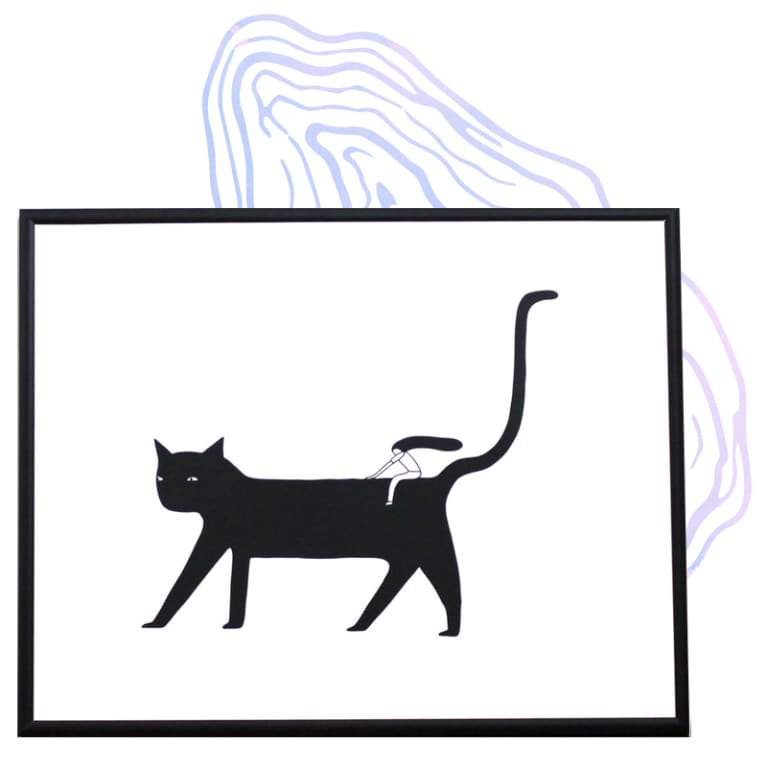 Melissa Holden's bold, spirited works are hand-printed in California. The "Take Care" one speaks to the importance of conservation work—a message that deserves to hang loud and proud on any wall.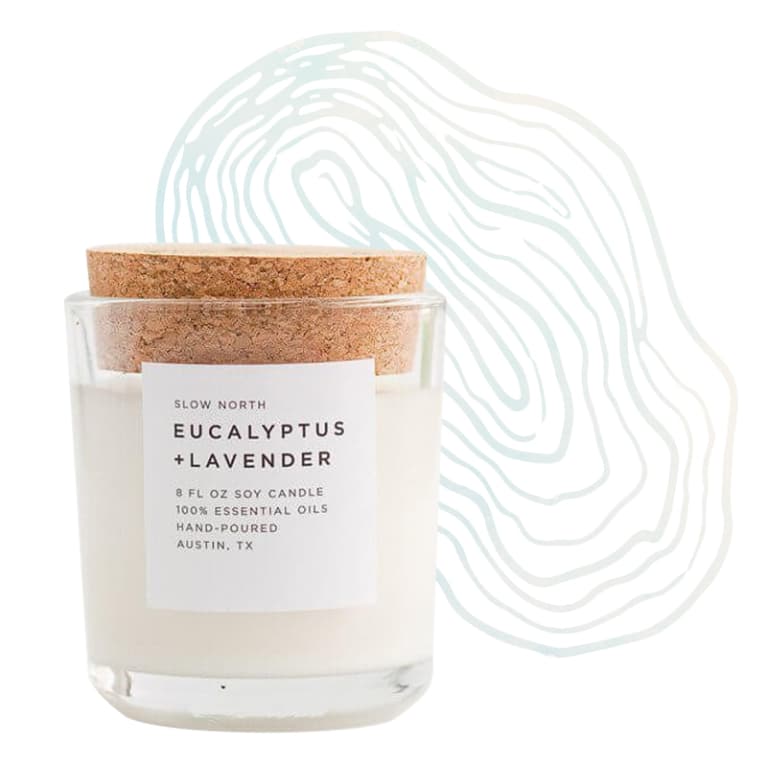 These soy wax and 100 percent pure essential oil candles offer fragrant burn without the phthalates and paraffins. These Austin-born beauties are housed in reusable, recycled glass tumblers.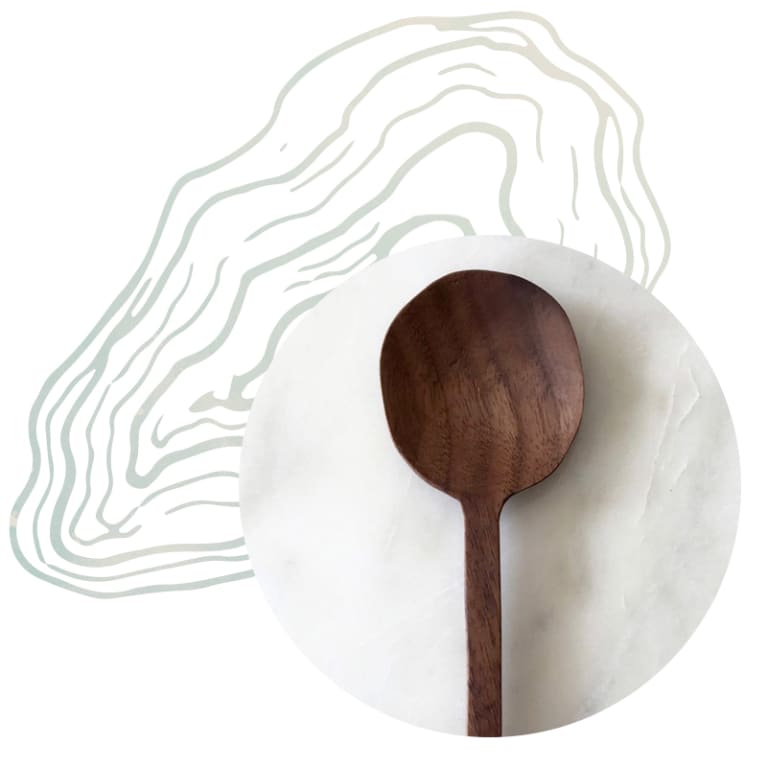 Each one of designer Allison's handcrafted wooden spoons and servers looks like a work of art. "Allison's childhood surrounded by forests has undoubtedly translated to an eye for simple, nature-based design and a strong interest in preserving natural resources. She uses lumber offcuts from shops in Brooklyn whenever possible, which would otherwise end up as firewood," explains Meyer.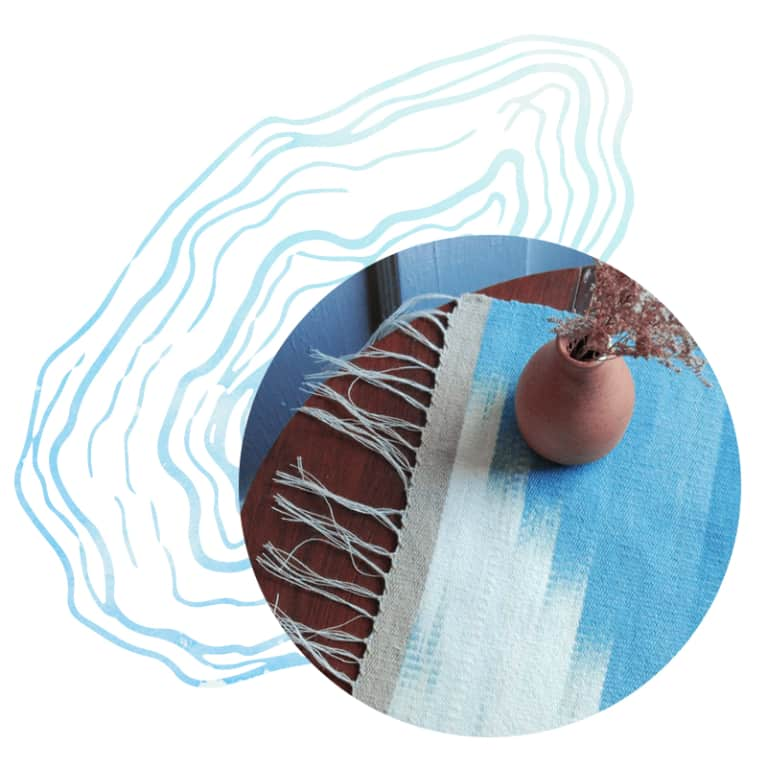 The soft, watercolor patterns on Redden Goods textiles glean their color from natural materials like avocado and onion skins, logwood, and indigo.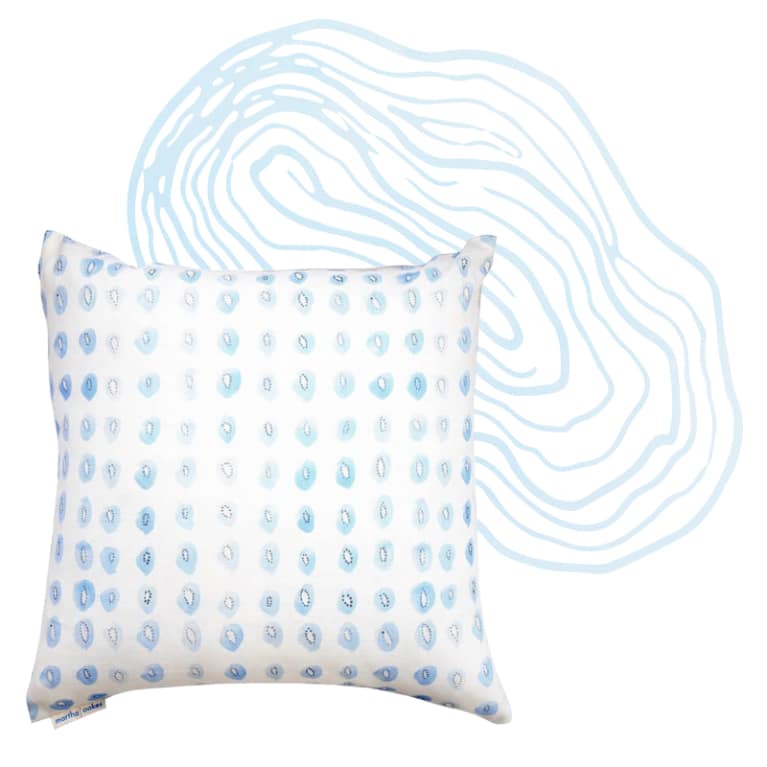 Artist Martha Oakes translates the colors, patterns, and textures into her abstract fabrics, pillows, and towels, all of which are made in the United States with a network of local, family-run businesses. Each item actually starts as a painting—how cool is that?

Looking to play up these new finds with an accent wall? We've got you covered. And carry this sustainable, small-batch ethos into your beauty cabinet with these top green apothecary picks.