How To Help Save The World With Your Next Cup Of Coffee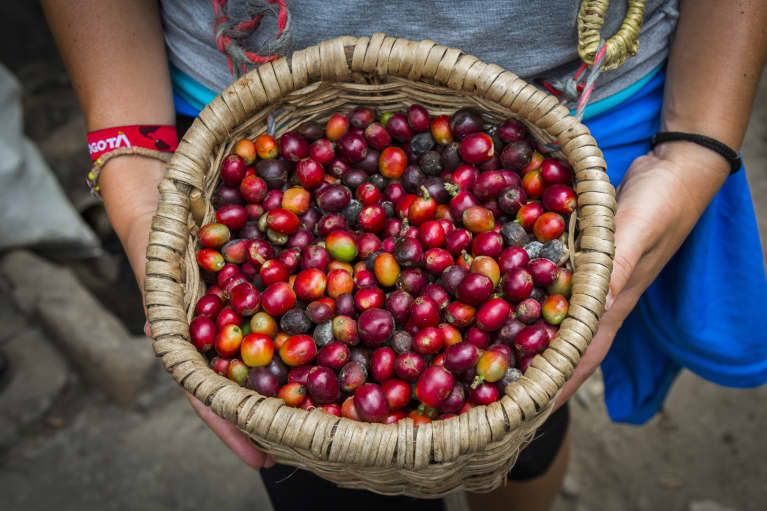 In America, it feels like there are coffee shops on every city corner, and for good reason: Each morning over 200 million people in the United States wake up and drink a cup of coffee, with the average American enjoying not one but three cups of joe a day and spending more than $1,000 on them every year.
Yep, based on the most recent consumer data report, more Americans are drinking coffee than ever before. But for something we seem to love so much, few of us stop to think about where our coffee comes from or the people who grew it.
The story behind our brew.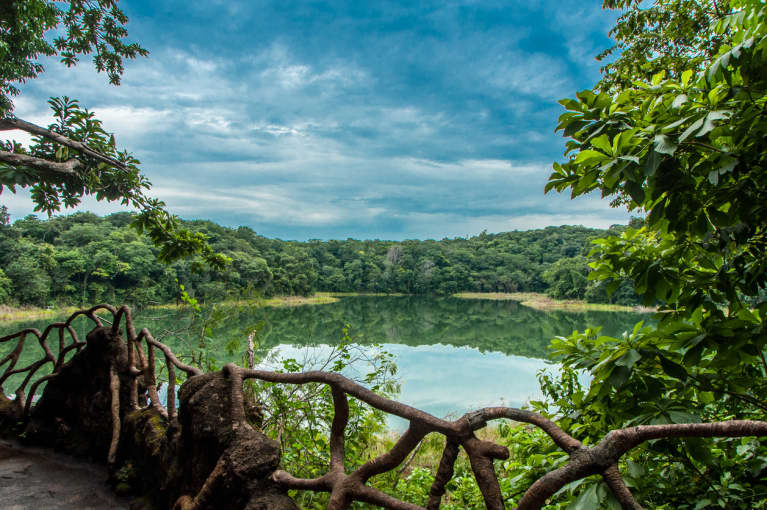 I first fell in love with coffee while working in rural Guatemala. I was there as a global heath dietitian to help assess the current state of food insecurity within the country and gain a deeper understanding of how the local food systems affected the health and overall well-being of the Guatemalan people.
It didn't take long for me to realize just how ingrained coffee is in Guatemalan culture. I saw firsthand how heavily treated conventional coffee crops can be—pumped with synthetic fertilizers, pesticides, herbicides, fungicides, and insecticides that threaten the health of farmers, most of whom don't have access to appropriate safety equipment. Surrounding communities are then exposed to farming chemical residues, which can taint the water supply, land, and air.
After working there, I could no longer look at a cup of coffee without remembering the Guatemalan people I had met, the stories I had heard, and the inequitable system I had seen transport this bean from a coffee farm to a $5 fancy latte. While I understand that most people will never have the same opportunity to witness how some of their favorite foods or beverages are grown around the world, we can all make a difference every time we choose a bag of beans or a cup of joe. Here's how:
How you can make a difference as a consumer.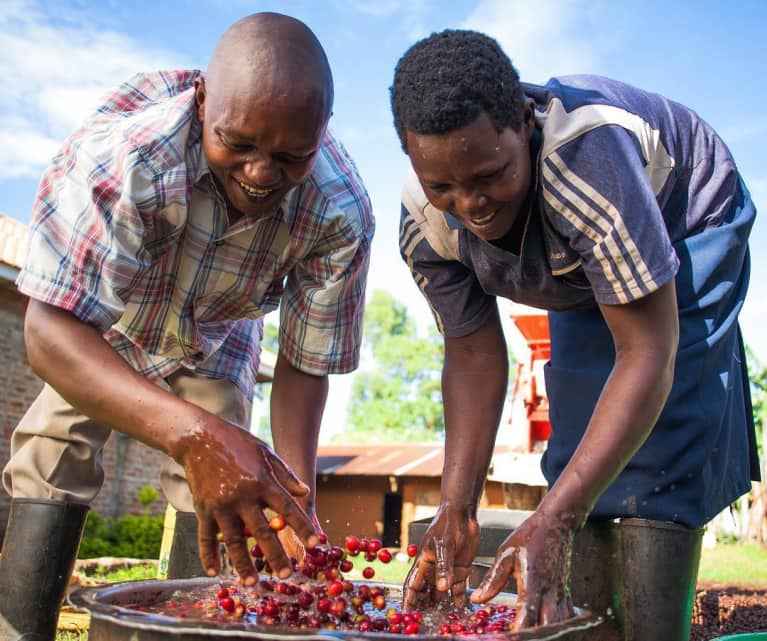 There is no doubt about it, coffee is a cash crop, and it isn't going anywhere. And like with any financially lucrative resource found in the developing world (Honduras, Ethiopia, and Indonesia are a few of the top producers), there is a lot of room for exploitation to go unnoticed in the coffee industry.
But think about what a positive impact it would have if all of us made a few simple tweaks to ensure that the money we spent on our morning brews went directly back to the farmers and communities who grew it. Here are a few ways you can make a positive impact on the global coffee industry, both for your health and the livelihood of farmers and communities around the world:
Since coffee has historically been a heavily sprayed crop, it's important both for your health and the health of farmers to choose organically grown beans. Look for a coffee brand that has been certified organic by the USDA, or reach out to smaller roasters in your area and ask where they source their coffee from and how it was grown.
The term "direct trade" was coined to describe a direct relationship between a farmer and a coffee buyer and is viewed by many coffee lovers as a sign of great taste and quality. But since direct trade connotes a private relationship between farmer and buyer, it has no third-party certifying organization. It is important to do your homework and look into the transparency standards of the direct trade company you are looking at.
Many of us consume coffee every single day, multiple times a day, and I personally think we can do better. The more demand there is for ethically produced coffee that supports both positive environmental and global health, the more the industry can change for the better.
Check out how larger brands like Starbucks are starting to do their part contribute to a sustainable future for coffee.