Hacks & Swaps For The Ultimate Sustainable Beauty Routine
mbg Contributor
By Florine Hofmann
mbg Contributor
Florine Hofmann is a student and lifestyle blogger, foodie, and creativity enthusiast with an environmentally friendly agenda. Her blog, Wasted, covers all things zero waste, sustainable fashion, healthy food and recipes, sustainable restaurants, clean beauty, sustainable travel, and sustainable home design.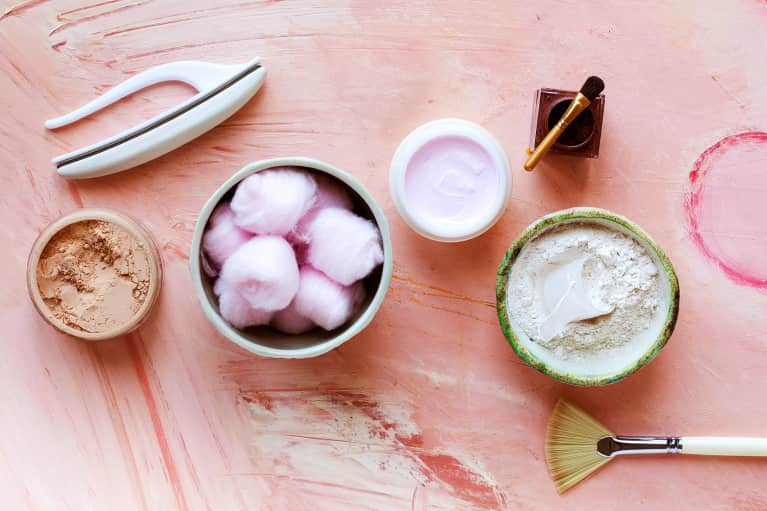 If you're already on the green beauty bandwagon, the next step is making sure that your products are sustainably made and packaged. If you're considering switching to a more eco-friendly beauty routine, relish in the fact that you're taking ownership of your own health and contributing some much-needed positive environmental change.
As someone who's attempting to make as little waste as possible, I've found the green living process to be a gradual one. Instead of trying to make any big switches overnight, focus on slowly introducing one-time swaps and double-duty products. That way, your routine will be easier to keep up with in the long run. Here are a few I recommend:
Use a stainless-steel safety razor instead of disposable plastic ones.
I'll admit that I was hesitant to use a safety razor at first, but I've found that they actually tend to give a cleaner shave that lasts longer and leads to less ingrown hairs. Stainless steel blades also last longer and can be recycled, so you will save money and some environmental impact.
Use reusable cosmetic wipes instead of cotton balls.
These are a fantastic alternative as they remove makeup more thoroughly and can just be thrown in with the next wash. You can also make them yourself by cutting up an old towel into your preferred shape.
Use essential oils instead of perfume.
When you read the ingredients list on a conventional perfume bottle, it will most likely have the word "fragrance" on it, which is basically code for "this is where we put in the things we don't want you to know about." To combat this lack of transparency, you can make your own perfume by adding a few drops of your favorite essential oil to a mix of water and vodka in equal parts.
Use a washcloth instead of Q-Tips.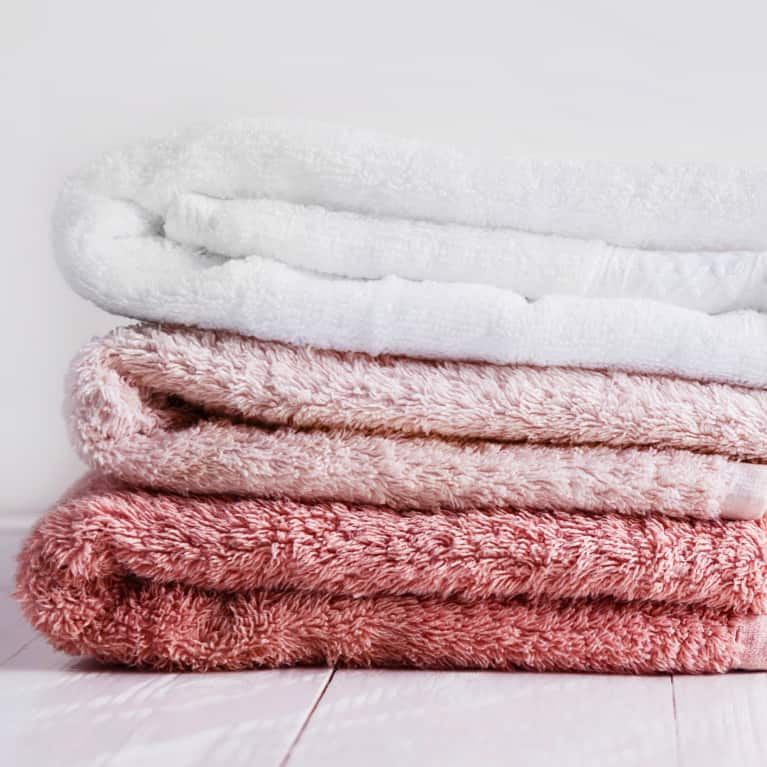 It's been speculated that Q-Tips actually push wax into the ear canal instead of removing it. Using a washcloth to wipe your ears clean after you take a shower is more than enough and definitely a safer and more sustainable way to keep your body's natural ability to self-clean.
Deodorant: Pure baking soda dabbed on the armpits is, to this day, the most effective natural deodorant I've ever tried (and believe me, I have tried many.) If you find the application of pure baking soda a little rough, consider mixing it with coconut oil first.
Teeth whitening: Apply a bit of baking soda to your wet toothbrush and brush your teeth for about a minute. Rinse your mouth and repeat the process about once a week for whiter teeth.
Exfoliating mask: Mix 2 tablespoons of baking soda with 1 tablespoon of water until it becomes a paste. Apply to your face and body using circular motions. Remove paste with warm water before moisturizing the exfoliated area with olive oil.
When I was first transitioning to a zero-waste lifestyle, the shampoo bar became one of my favorite discoveries. I love that it can be used for hair and body and therefore replaces the need for anything else in my shower. This also serves as a timesaving hack when packing for holiday travels.
When it comes to makeup essentials, I'd put a good lip liner on the top of my list, as it serves as an effective option to wear a red lipstick, blush, and eyeliner with only one product. Another great multipurpose option is the RMS Beauty Lip2Cheek line that comes in recyclable packaging.
An Eco-Friendly Face Lotion for Cold Winter Days
4 teaspoons shea butter
4 teaspoons coconut oil
2 teaspoons sunflower seed oil
½ teaspoon honey
Preparation
Melt ingredients over a double boiler before you let it cool in your fridge for approximately 20 minutes. Whip with a hand mixer for 1 to 2 minutes. Add a few drops of your favorite essential oil and apply as needed.
Psst...here's how to green the rest of your life too.