Last-Minute Eco-Friendly Holiday Shopping
mbg Sustainability Editor
By Emma Loewe
mbg Sustainability Editor
Emma is the Sustainability Editor at mindbodygreen and the author of "The Spirit Almanac: A Modern Guide To Ancient Self Care."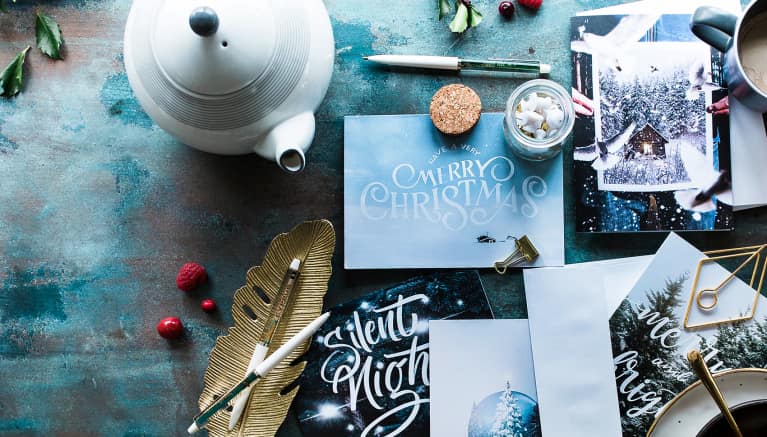 As Hanukkah draws to a close and Christmas fast approaches, this time of year is often marked with a certain frenetic energy: There are usually a few loose ends to tie up at work, a bit of packing to do, and a couple more people left on your shopping list.
While mbg is all about the experiential gifts this year, if you are looking for a last-minute stocking stuffer or secret snowman present (is it just our office that's doing that?), here are a few expert-approved tips for choosing one that is a bit easier on the environment:
1. Try to go local and handmade—without driving yourself crazy.
"The truth is, it's rare to find a perfect purchase," says AmyAnn Caldwell, co-founder of ethical shopping resource The Good Trade. "But buying local, handmade and from artisans is always a good way to go to support businesses making a difference."
2. Buy something that the person will actually use.
Lauren Singer, founder of Package Free—NYC's first zero-waste lifestyle shop—recommends prioritizing practicality first and foremost when you're shopping for others: "When it comes to gifting, I think it's about providing the people you love with more sustainable options for things they use in their everyday lives," she says. This year, she's bringing steel containers to holiday parties that can be gifted and used on the spot for holiday leftovers.
3. Look for products that will last.
"It's always a good sign when a company has a warranty or a guarantee," Singer adds. Just in case the giftee ends up using your present for less than a lifetime, try to find gifts that are recyclable or compostable.
4. Do your research to avoid greenwashing.
"Do research on the brand. See what they stand for and what their mission is and what they're trying to solve through their products," says Singer. Her top piece of advice for avoiding greenwashing is choosing a brand that you know you can email and get a response straight from the founder. "Going with a company where you can have direct contact with the people who started it is really important."
On top of that, she says to be your own detective and really look into all aspects of the product—from the materials inside of it to the packaging it comes in.
Caldwell echoes this sentiment in saying, "As consumers in the digital era, we no longer have to take a brand's marketing or messaging at face value. We can look to the online research process to find third-party reviews, certifications, and independent press and discover if a brand holds the same values we do." A few of her go-to brands for ethical holiday shopping include Christy Dawn, Tribe Alive, and Nisolo.
Thankfully, the fashion and beauty scene is starting to cater to conscious consumers with more ethical products. Check out some of our top picks here.