The 3 Easy Detox Practices I'm Adding To My Spring Cleaning Routine
Contributing Food Editor
By Liz Moody
Contributing Food Editor
Liz Moody is a food editor, recipe developer and green smoothie enthusiast. She received her creative writing and psychology degree from The University of California, Berkeley. Moody is the author of two cookbooks: Healthier Together and Glow Pops and the host of the Healthier Together podcast.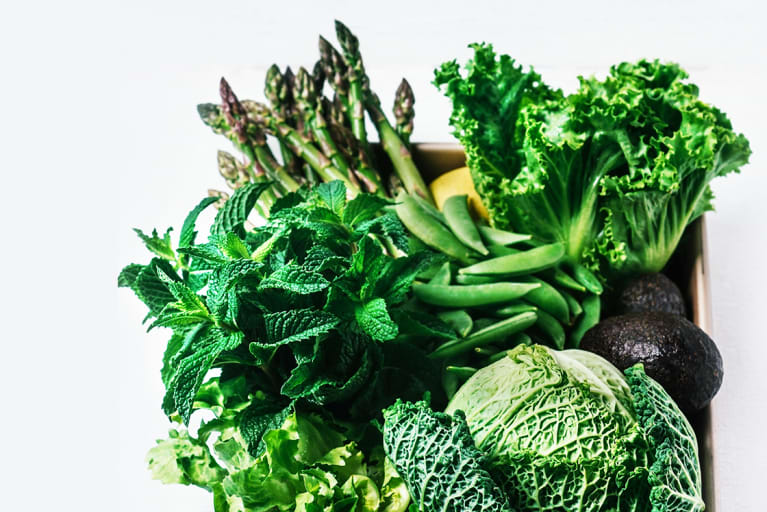 Our editors have independently chosen the products listed on this page. If you purchase something mentioned in this article, we may
earn a small commission
.
The first day of spring brings, if not bursts of flowers and stretches of sunny day (I live in Brooklyn; there's still snow on the ground), then a desire to renew, to shake off winter's chill and take stock of your life and your health.
For me, spring is about a gentle cleansing. I'm not trying to counteract a month of too many cocktails and tiny cookies with a more hard-core regime (hello, January!). Rather, I'm nudging my body out of hibernation. I'm planting seeds. I'm watering them. I'm creating the right environment for growth. To that end, these are the three things I always do:
1. I clean out my pantry.
Spring cleaning has become somewhat of a trope, but I love ritualizing parts of the year for certain activities, if only because otherwise, I'll never do them. Spring is the perfect reminder to go through my pantry and fridge, throwing away the deeply expired food that's stored up in precarious piles over the past year.
Having a clean pantry and fridge saves money (you never buy doubles if you know what's in there, and you'll often find yourself inspired for dinner by what's already available), but it also creates space for the new season's abundance (farmers market, here I come!). I'm, frankly, a terrible cleaner and organizer (just ask my husband), but there are plenty of good online resources (including on mbg!). Also, if I've learned one thing, it's that baskets to group like things together (nuts and seeds; types of flour; pastas; legumes) are your best friend.
There's one major dietary change I make come spring: After a winter filled with cooked root vegetables, I begin to load my plate with the lighter, greener, raw vegetables of the new season. I'm a huge believer in both the health and fiscal benefits of eating seasonally (if you've ever tried to buy berries in the winter, your wallet knows what I'm talking about), but I think the psychological benefits of seasonal variation are often overlooked. Filling my plate with snappy asparagus, pungent garlic scapes, and bright, crisp peas reinvigorates my love for food.
Ayurvedic practitioners also believe our bodies are better suited to lighter, fresher fare in the spring and summer, which I find very welcome after the more comforting stews and baked dishes I've enjoyed throughout the winter. It doesn't need to be drastic either.
3. I drink dandelion tea.
While you can buy dandelion tea anytime, dandelion greens are in season in the spring, and I find dandelion tea's delicate cleansing properties to be the perfect nourishing reboot.
In one study, dandelion was found to boost the toxin-clearing capabilities of the liver, your body's detoxification organ, by 244 percent. Ayurveda also suggests leaning into pungent flavors in the spring, and dandelion's delightfully bitter notes fit the bill perfectly.
I love The Republic of Tea's Organic Dandelion Vanilla blend—the sweet vanilla notes perfectly balance the dark, earthy bitterness of the dandelion. Traditional Medicinals also makes a dandelion blend that utilizes both the root and the leaf for extra-therapeutic benefits.