6 Things You Need To Know Today (October 19, 2018)
mbg Contributor
By Caroline Muggia
mbg Contributor
Caroline Muggia is a writer, environmental advocate, and registered yoga teacher (E-RYT) with a B.A. in Environmental Studies & Psychology from Middlebury College.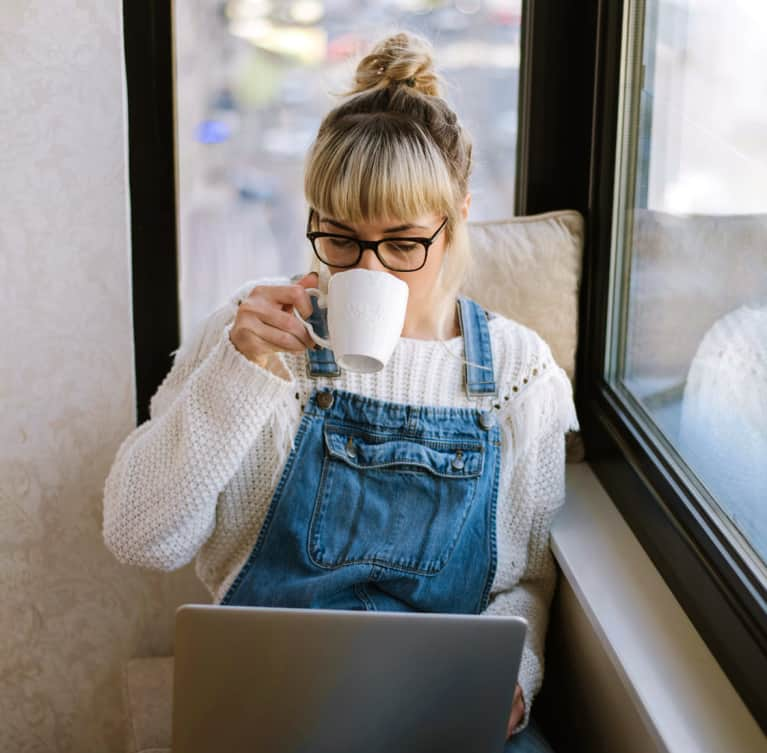 October 19, 2018 — 9:00 AM
1.
There's a newly discovered skin care benefit to drinking lots (and lots) of coffee.
According to a study using data on over 80,000 women during a four-year period, women who drank four or more cups of caffeinated coffee a day had a 23 percent lower risk of rosacea—a chronic condition that causes facial redness—than those who drank less than a cup a month. The findings indicate that coffee might even help those who already have rosacea, the study's senior author says. (NYT)
2.
Nutrition may be more important than exercise for bone strength, according to new research.
A recent study published in PLOS One found that a mineral-supplemented diet, rich in calcium and phosphorus, is a more significant factor in bone strength than exercise. But, don't get too excited: The study suggests that for optimal bone strength, a mineral-rich diet and regular exercise is needed. (mbg)
3.
Clinical trials at the Mayo Clinic in Jacksonville, Florida, report promising results from a new breast cancer vaccine.
New clinical trials at the Mayo Clinic in Jacksonville, Florida, are testing a vaccine that could cure triple-negative breast cancer. Currently it is working with few negative side effects. Stacy Hanson, in the last stage of her battle with triple-negative breast cancer, encourages people with cancer to enter clinical trials, as she believes they could save millions of lives. (Kare)
4.
Want to live longer? Move to Spain.
New research shows that Spain has just overtaken Japan as the country with the longest life expectancy. People in the country of paella, Gaudí architecture, and patatas bravas will live for 85.8 years on average. Meanwhile, the United States dropped from 43rd place to 64th, with an average life expectancy of 79.8 years. (CNN)
5.
We might have finally found a way to prevent HIV.
According to a study on thousands of men across Australia, regularly taking a medication called Truvada might dramatically reduce your risk of contracting the disease. The medication is also starting to be introduced in the United States, and people are working on how to make it more accessible to a larger population. "The speed of the decline we've seen in new HIV infections in gay and bisexual men is a world first," said study leader Andrew Grulich. (JapanTimes)
6.
This popular clothing brand is rethinking its plastic use.
Everlane just announced that it will eliminate new or "virgin" plastic across its entire operations by 2021, opting to use recycled plastic bottles to make a polyester-like fabric instead. As we continue to learn more about how prevalent plastic is in our environment, we bet you'll see other brands continuing to make similar pledges. (mbg)