Here's The Part Of Your Personality That Might Never Change
Contributing Sex & Relationships Editor
By Kelly Gonsalves
Contributing Sex & Relationships Editor
Kelly Gonsalves is a sex educator and journalist. She received her journalism degree from Northwestern University, and her writings on sex, relationships, identity, and wellness have appeared at The Washington Post, Vice, Teen Vogue, Cosmopolitan, and elsewhere.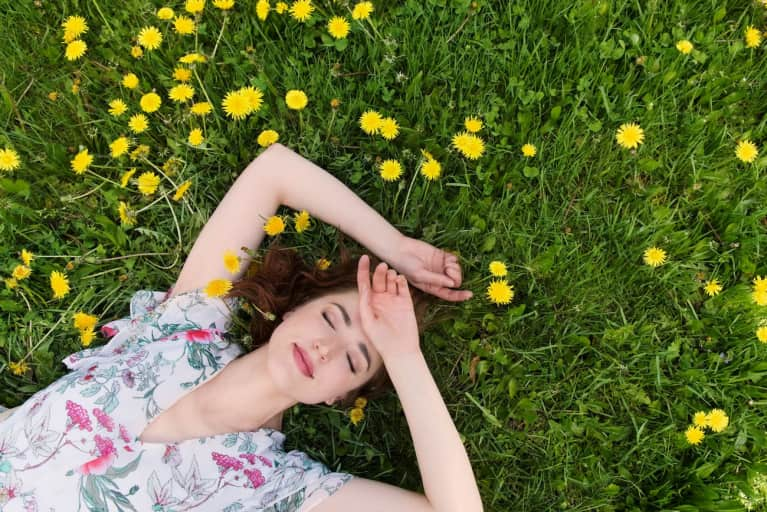 August 21, 2018 — 9:00 AM
The common sayings around the human personality are manifold and contradictory. People change, they say. But also: You can't change people.
For once, the confusion in popular culture and the liberally applied aphorisms actually do mirror the uncertainty in the science. Psychologists have been at odds about the malleability of "personality" for more than a century. You've got the experts convinced your traits are set in stone around the toddler stage (newborns who look toward loud noises will grow up to be extroverts, some point out, while newborns who turn away from them will be introverts), and then you've got the studies pouring in identifying clear evidence of personal development over time. Today, a lot of research suggests most individuals do mature over time, with "negative" traits like anxiousness and impulsiveness decreasing as you get older.
But that isn't to say all your characteristics are subject to change. A new study from the University of Houston, for example, has found one way to track the parts of your personality that may not change at all.
The paper, published in the Journal of Personality and Social Psychology (note that there's a whole journal dedicated to this stuff!), analyzed a rich data set that tracked how 1,795 people's traits changed over the course of 50 years. The researchers assessed the participants' traits way back in 1960 when they were all high school students and then again in 2010 when they were all in their 60s. They found that people's personalities did generally shift when you compared each person's before and after; 98 percent of people showed "reliable change" in at least one of 10 traits they tracked, usually in the direction of general "maturation." Meaning: As they got older, they got more mature.
However, the researchers also found a certain amount of stability in how individuals' personalities compared to that of the rest of the group. So, for example, those who were the most confident of the sample when they were young also remained among the most confident 50 years later.
"If you rank the people [by one trait] when they're 16 and you rank them again 50 years later, those ranks are going to be fairly similar," Rodica Damian, a University of Houston psychology professor and lead author of the study, told mindbodygreen. "So if you're the most responsible person in your group of peers or more responsible or the least responsible, you're likely to kind of maintain your rank over a period of time."
That means the social butterfly of your childhood crew is likely to still be the most social of the group, even as adults. That's not to say everyone's social skills won't develop and change over the years—relative to themselves, they very well might. But it's likely that people are growing in somewhat parallel lines, Damian explains. So the class clown in grade school, for example, is still likely to be the funny one decades later.
Now try these 7 strategies for becoming the best version of yourself—or develop these 7 traits to become the leader of your tribe.