A Doctor's 4 Tips For Taking Control Of Your Health In The New Year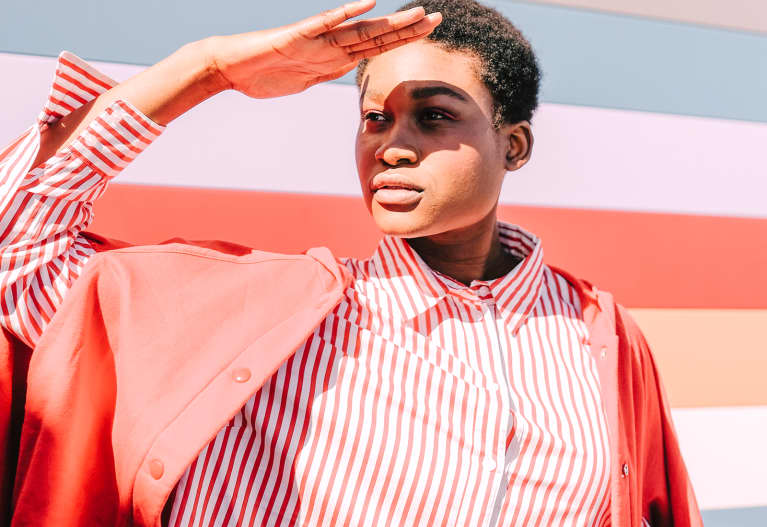 As we head into a new year and new decade, many of us are looking to set certain intentions (resolutions, if you will), but it's not always easy to make changes to your routine.
That's why we're sharing these tips from integrative physician Bindiya Gandhi, M.D. When she was on the mindbodygreen podcast back in October, she shared the best advice she would give to anyone looking to take control of their health.
Whether you're just at the start of your journey to a healthier you or looking to reset your practice, here are Gandhi's four tips to take into the new year:
Others can try to be your support system, but ultimately, "you have to be your support system," says Gandhi. "And you have to have people around you who will support you."
Gandhi emphasizes the importance of surrounding yourself with people who will encourage your wellness journey. If you come home and your partner is questioning your diet plan or criticizing your use of supplements, that's not support.
2.
Ask questions & get tests done.
Gandhi wants everyone to be an advocate for themselves and never be afraid to ask their doctors if anything doesn't make sense. If you want more tests, you should ask for them (here's a great resource for asking your doctor for tests). Gandhi recommends both hormone and thyroid tests as a more comprehensive dive into your health. Rather than just a TSH, she suggests a full panel of the thyroid.
Gandhi also talked about the extensive variety of options out there. If you're not feeling comfortable with one doctor, try another. It never hurts to get a second opinion, and you shouldn't feel limited.
"Ask questions. Seek advice," she says. "There are people there to help you."
3.
Prioritize gut health.
"All medical problems start in the gut," says Gandhi.
While this "news" isn't new, it could be a good time to reexamine any health issues and make sure you're taking care of your gut. Getting to the root of your health problems is the best way to heal from the inside out.
For this, Gandhi advises eating food high in fiber, probiotics, or prebiotics as a way to diversify the gut and boost overall gut health.
4.
Functional nutrition is key.
As a functional medicine practitioner, Gandhi is always partial to food and supplements to deal with unwanted health problems.
Turmeric, for example, is her favorite method to bring down inflammation. "I'm a big fan of turmeric," she says. "Turmeric in your food and your cooking, golden milk lattes, that kind of thing." And if that doesn't do the trick, she suggests a curcumin supplement.
So whether you lean into the many health benefits of turmeric or you figure out what tests you need based on your family medical history, here's to taking care of ourselves in 2020!