I'm A Perfectly Healthy 77-Year-Old: Here's Why My DNA Didn't Determine My Health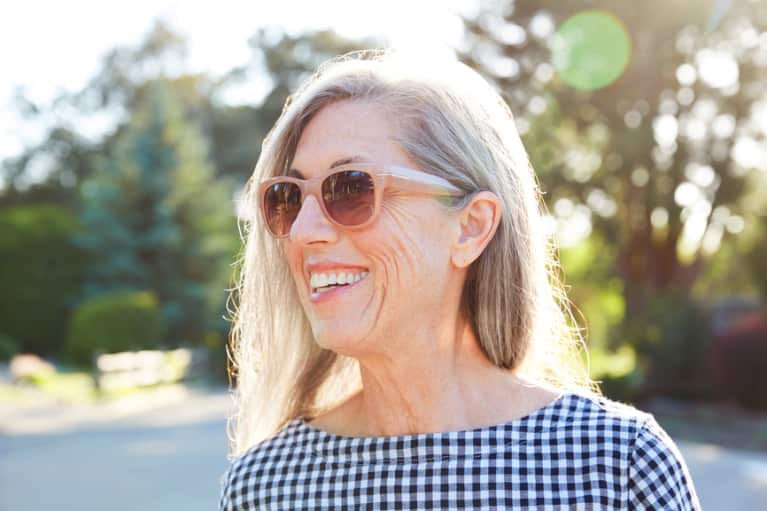 Like so many others, I recently had my DNA profile done. And I'll be honest: I was horrified by the results I received. According to my DNA, I have a high risk for numerous autoimmune diseases including arthritis and breast and ovarian cancer. Since the results don't differentiate between genders, it was hilarious to discover that I could also have prostate and testicular cancer! But at 77 year olds, I don't have any of these diseases or illnesses that are apparently programmed into my DNA.
Why your lifestyle is more important than your DNA.
How is this possible? Well, I was a sickly child and teenager, but when I was 22, I started researching how to be healthy. I began eating only organic foods and started walking up and down hills every day—and I've continued to do those things for the past 55 years. As more research has come out regarding what creates health or illness, I've adjusted my diet and added emotional and spiritual work to the mix. I'm extraordinarily healthy and energetic at 77—and I'm very grateful that as a young adult I discovered how to optimize health, regardless of my DNA.
In fact, recent research indicates that it's actually your lifestyle that determines much of what causes physical and emotional stress, which is a huge determining factor regarding what turns your genes on or off. In other words: your DNA doesn't always have the last say in whether or not you get sick.
What every body needs (and should avoid) to stay healthy.
One of the biggest lessons I've learned is that each of us needs to tune in to what kind of diet nourishes us best. And one size does NOT fit all. Some people do well on vegetable protein while others need some animal protein. All bodies need clean, fresh, nutrient-dense foods like vegetables and fruits and good fats, like those from avocados, olive and coconut oils, and nuts. Everyone also needs some fermented foods to feed the beneficial intestinal bacteria.
No one does well on processed foods—even organic ones—or factory-farmed meats, poultry, or fish. So whatever way of eating works best for you (raw, vegan, vegetarian, or paleo) it needs to be from foods that are organic and as fresh as possible, since no one benefits from pesticides, preservatives, colorings, and the hormones and antibiotics that are in most factory-farmed foods. Other lessons I've learned: Don't eat grains and beans that have not been soaked, sprouted, and cooked, or seeds and nuts that have not been soaked and, when possible, sprouted.
Focus on things that relieve the stress on your body.
All bodies need some forms of exercise, and it's up to each of us to find the forms of exercise we love so that we can do them our whole lives. A lack of movement stresses our body. In addition, all of us need to know how to manage the stress of life in ways that create inner peace. You can eat well and exercise, but if you're constantly anxious or depressed, abandoning yourself emotionally and spiritually, that stress can wreak havoc with your body, and you'll never be optimally healthy. Each of us needs to discover how to love ourselves. I use the Inner Bonding process that I co-created over 32 years ago, and I've have found this process to be essential to my health and well-being.
The take-home message: My DNA is not determining my health! And you don't have to let yours determine your healthy destiny either. You can take your health into your own hands by discovering exactly what you need to create vibrant health and well-being.
Did you know that inflammation can make you age faster? It's true. Here's a functional-medicine expert's favorite way to calm it.