I Rationalized Dizzy Spells, Rashes & Fatigue As Normal Health Problems. Here's What I Wish I Had Known
mbg Contributor
By Beka Shane Denter
mbg Contributor
Beka Shane Denter is a writer based in Manila. She received her master's in education from SUNY Potsdam in 2004 and postgraduate certification in web writing and social media communication from the University of Toronto.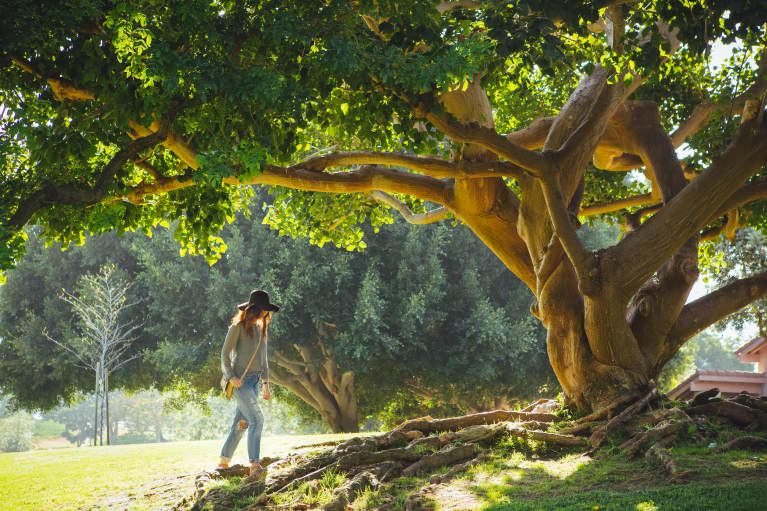 Did you know that it's possible to literally swim in a pool of tears? I spent 20 minutes this morning doing just that. This was not my intention. I did, however, have a feeling that the lump that had been building in my throat since breakfast would culminate at some point into something much more substantial. This had been a long time coming. I'm not one to quote millennial pop stars but I think Selena Gomez played a pivotal part in my unraveling. In the April issue of Vogue magazine Selena opens up about her not-so-private unraveling: ʺWe girls, we're taught to be almost too resilient, to be strong and sexy and cool and laid-back, the girl who's down. We also need to feel allowed to fall apart.ʺ
ʺYou should feel grateful to have kids after having six miscarriages.ʺ
The honesty of her feelings resonated with me, a woman almost two decades older who feels unable to open up or at least secure some sense of empathy for fear of being judged. It's not all in my head—there is a precedent to my precaution. In the past I've been told, ʺyou're too sensitiveʺ or ʺemotional.ʺ Or my all-time favorite since becoming a mom: On the occasion I would mention how tired I feel, ʺyou should be grateful to have kids after having six miscarriages.ʺ All of these statements hurt and put me on the offensive. These very same qualities and experiences are what make me a devoted mother, a loving wife, a forever friend, and a passionate writer. I wish I had learned long ago to embrace my sensitive, emotional, and passionate nature and the experiences that have shaped me. It would have saved me from years of second-guessing and the wave of anxiety that consumes me. Although Gomez may not be viewed as one of the feminists of our time, she speaks a truth that has been avoided by my generation: to feel allowed to fall apart. The very word ʺallowedʺ is bothersome in that it implies that we need to ask permission to fall from our Supermom and Superwoman pedestals. I've replaced the word ʺallowedʺ with ʺfreedom.ʺ Because wouldn't it be such a relief, to just be you? Tired You. Tearful You. Strong You. Loving You. Angry You. Anxious You. Happy You. Sensitive You. Sore You.
While very pregnant with our first daughter, Cali, I was told that motherhood is about finding balance. It was the worst advice ever. Does balance even exist?
I've been feeling the pressure to perform at a higher level than I'm capable of in my role as a mother, wife, and emerging writer. Society tells me that I'm ready to take on the world, but the reality is I find myself overwhelmed and physically unable to manage my various roles. I feel encumbered by my ambition, too physically exhausted to take on the world. While very pregnant with our first daughter, Cali, I was told that motherhood is about finding balance. It was the worst advice ever. Does balance even exist? I never found it. Instead, a debilitating autoimmune disease found me. Being a mother to two girls, I'm motivated and inspired to pursue my passions and model for them that life is about embracing who you are. Some days I do exactly this and some days I'm simply going through the motions.
My close friends have saved me from total darkness more times than they know.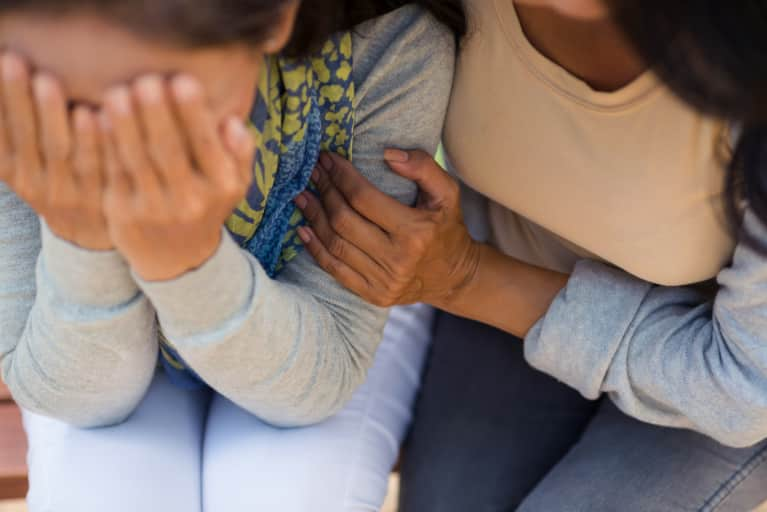 A lifelong struggle with low self-esteem and a traumatic postpartum period are what I believe brought me to my own unraveling. I've been trying to be everything to everyone. That is not possible. Nor is it a healthy physical or psychological pattern to fall into. After the swimming incident, I called my best friend in Taipei, who is in the same time zone as me here in Manila (in the Philippines), where I now live with my husband and two daughters. She and I have been friends for 20 years. I confided in her that I envisioned myself drowning that morning in the pool. I barely whisper the words aloud to her on Skype, ʺIt both terrified and freed me.ʺ It's a dark and concerning thought to have and I don't dare make light of it. I would never in my right mind intentionally harm myself or leave my two girls motherless. But looking back, haven't I been setting myself up for a fall of sorts? Unintentional perhaps, but I actively participated in putting myself last. I put off the doctors' appointments, didn't make time to call back the naturopath, missed too many therapy sessions, dismissed the dizzy spells, and now the weight of the physical and psychological pain I've been pushing through has worn me down. I cry in the shower because I fear that I can be nothing to no one now that I'm unwell.
Doing daily menial tasks, I'm reminded of my physical limits as I painfully try to turn on the faucets for the bedtime bath—each attempt, an excruciating fail. Lifting my youngest into her car seat can quickly become a tortuous process. While sitting and typing up notes from an interview my joints ache as a result of chronic inflammation in my fingers, feet, and hip joints. I feel frail and fraught with guilt. Cali, my oldest, said to me the other day, ʺMom, you don't laugh a lot.ʺ It saddens me to hear these words because they're true. My daughters know that ʺmommy hurts.ʺ This is not a conversation I want to continue for much longer.
I ignored a series of signs and symptoms such as debilitating dizzy spells, skin rashes, fatigue, inexplicable food sensitivities, random muscle pain, and spasms.
After the birth of my second daughter, Elle, I was consumed by a host of health issues. Doctors here believe that there was a hormonal shift that was not addressed in my postpartum care. The trauma of childbirth, excessive blood loss, and the near-death of our newborn daughter did not make for a positive postpartum experience. Doctors in Canada told me to rest more (sure, I'll get right on that with two kids under the age of 2.) I ignored a series of signs and symptoms such as debilitating dizzy spells, skin rashes, fatigue, inexplicable food sensitivities, random muscle pain, and spasms. I've been ʺlivingʺ this way for four years.
It's important to read my story and take away something that will lessen your load. Because for all the honesty and collaboration, there is also a very prevalent sense of smugness behind the filtered images and messages presented in social media galleries by women around the world. We are doing a disservice to one another by holding up such a high standard of ʺnormal.ʺ It's not normal to present to the world a curated brand of happiness. It's creative, yes. It's captivating to view, yes. Do I enjoy it? Yes, because I can see it as an art form. I have some experience after six years and am now on the other side living the consequences of putting on a brave face. How did I allow myself to get to the point where it hurts to tear open a tea bag? How do I explain for what feels like the umpteenth time to my kids why I can't always come to school for Friday reading with parents because ʺmommy needs to rest or has an appointment.ʺ I ask you to take stock of what really matters, which is you and your well-being.
I wake up in pain and go to bed in even more pain.
I drop things at random, including my then 2-year-old daughter three years ago in a bookstore. Another time, one night after breastfeeding my youngest to sleep, I lay down in bed only to experience a terrifying case of dizziness combined with nausea and numbness in my fingers and toes. My husband called 911; again, I was told to rest. I didn't; it would be the first of many red flags I chose to ignore.
Some days I can't remember why I walk into a room. My doctor calls it ʺbrain fog.ʺ My body is so overtaxed by chronic pain that it simply starts to shut down the ʺunnecessary informationʺ or ʺstimulus,ʺ he explains. I laugh and ask him, ʺWhy can't it shut out the whining and theme song from Trolls?ʺ I cannot stand with the other parents at football because an hour on my feet in the Manila heat will leave me feeling lightheaded and in need of physical therapy. I now sit on a bench on the side of the field because that is where I can rest and still enjoy watching my daughters play. Navigating an illness in familiar territory can be difficult; doing so in a developing country with an unfamiliar system and without the emotional support of friends and family has been an exceptionally lonely experience.
At long last, I've committed to my health with the help of a naturopath.
The other day I ran into an American yoga teacher whom I met with months ago. She said, ʺYou look great!ʺ She asked me how I was feeling. I was honest for the first time in a long while. My tanned complexion and taut frame from a lack of appetite send the mixed message that I am healthy. ʺNot well,ʺ I replied and explained to her that I was feeling desperate for answers. Aware of my health issues she has been considerate of my apprehension to begin a practice until my pain is more manageable. She offered me a lifeline. Later that day she put me in touch with a friend of hers, an expat naturopath who is currently here in Manila. After only a few messages with Dr. T, I felt an immediate connection. More importantly, for the first time in years, I felt hope. She listened and asked questions. I completed a comprehensive 18-page questionnaire. It was eye-opening to see it in print—the pain, the anxiety, and the intense desire to be well again. I'm confident that Dr. T is going to help me heal.
Echoing the words of Ms. Gomez is the creative force behind fashion brand Céline, Phoebe Philo. Philo is 43 like me and a mother. In the March issue of Vogue, she is rightly celebrated among a series of inspiring women in the fashion industry—women who despite the odds, in response to the highs and lows—are making a difference in the way women work, live, and move through the world. The interviewer notes,ʺ…there's a quiet power in her (Philo's) refusal to compromise, taking time off…Acknowledging a certain fragility conversely frees her to be bold.ʺ These words give me hope. Philo shares, ʺI'm under no illusions that I may fail…there are times when I feel vulnerable, I feel unsure, I feel scared…making mistakes and getting it wrong are all part of what makes us human and precious and creative.ʺ I got it wrong for a while but I'm now taking the initiative to make it right for me and my family. Even on the days I'm exhausted I swim—albeit at a slower pace. I stay on top of all correspondence in regards to my health, and most importantly, I carve out some me time on a daily basis and listen to what my body needs.