DIY Aloe Vera Masks For Scalp, Face & Body For Post-Sun Care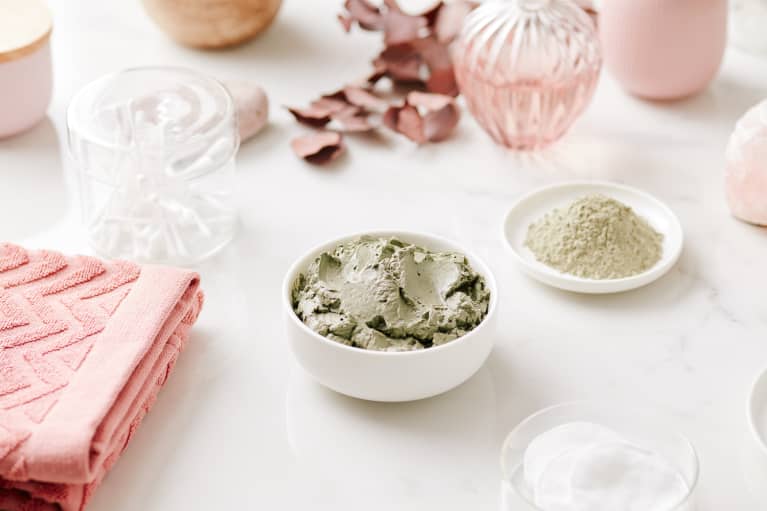 Skin care check-in: How much time did you spend outdoors yesterday? And how much SPF did you apply? And how much SPF did you reapply? And how well did you be sure to tend all the areas of exposed skin so often forgotten about, like the backs of hands, scalp, and the tips of your ears?
If any of these questions gave you pause, perhaps take a moment and give your skin a touch more love today.
Why you need to soothe skin post-sun exposure.
Sunburns aren't always just the hot, red patches we so often see them depicted as (especially true for those with darker skin tones). Often dry, itchy, flaky, and tight skin is an indication of too much time spent in the sun. And even if you aren't experiencing any of the above, it's never a bad idea to feed your body antioxidants and humectants to soothe the skin barrier and temper any free radical damage done during your time outdoors.
It's really not that complicated: If you've spent a significant amount of time out in the sun, moisturize, moisturize, moisturize.
Aloe vera tends to be the go-to hydrator and soother for many, for good reason. The gel is chock-full of water, minerals, and vitamins—and has a refreshing, cooling sensation. Whip up the masks below and give your skin and scalp a little Sunday Funday love.
DIY Matcha & Aloe Face Mask 
Along with the aforementioned aloe vera, matcha powder has tons of anti-inflammatory properties that will cool skin. (Think of a delicious iced matcha on a hot day—you get the idea.) We love an aloe vera mask around here, and this one just begs to be applied.
"Fresh aloe vera is best, as the medicinal properties deteriorate over time. Many commercial aloe vera gels and juices contain other ingredients such as preservatives," says California dermatologist Cynthia Bailey, M.D., a diplomate of the American Board of Dermatology.
Pure, fresh aloe vera gel
Matcha powder
Combine your aloe vera gel (the exact amount will depend on the surface area you intend on covering, so just measure out enough for that) and about a teaspoon of matcha (you can add more or less). Stir until you've got a spreadable consistency.
Apply to your face, ears, chest, and backs of hands (read: any place that gets excessive sun exposure).
Let it sit for 10 to 20 minutes. After that, it will start to lose its hydrating properties.
Rinse in the shower, and top with a moisturizer to seal in all the good-for-skin ingredients.
While you're at it—take any extra aloe and apply it to your hair and scalp. An aloe vera scalp mask is a great way to tend to irritation that might come up from scalp burns (because, yes, scalp burns are a thing you should pay attention to). This is due to its anti-inflammatory properties, "so it may benefit those with scalp inflammation and irritation," board-certified dermatologist Gary Goldenberg, M.D., tells mbg. Bonus: It's good for all hair types, too.
Pure, fresh aloe vera gel
Apply evenly to a clean scalp. "Apply it directly onto your roots and gently massage to spread and help nutrients penetrate," hairstylist and trichologist Shab Reslan tells us. Try to have a clean scalp beforehand if you can help it: "The cleaner your scalp, the better for penetration. You won't gain all the benefits if you have lots of buildup."
Let it sit for 20 minutes, max.
Rinse in the shower and follow with a shampoo and conditioner.
Want to turn your passion for wellbeing into a fulfilling career? Become a Certified Health Coach! Learn more here.