8 Wellness-y DIYs That'll Freshen Up Your Home & Take Zero Skill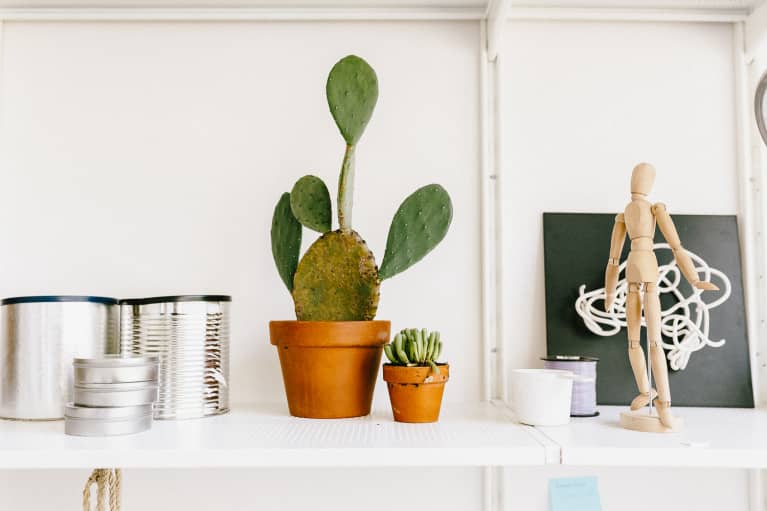 Poke around any wellness devotee's kitchen and you'll likely find at least one bottle of kombucha, two Mason jars, and countless tubs of nut butter. Here at mindbodygreen, we think wellness should be accessible, affordable, and environmentally friendly—so it's no surprise that we're all about giving these healthy odds and ends a second life. Here are a few easy DIYs that utilize things any mbg reader probably already has handy:
1. Turn a kombucha bottle into a planter.
It turns out, there are countless (well, at least 10) ways to make your own pot for your plant, and one of them involves old kombucha bottles. The glass's bottleneck is great for displaying smaller plants, flowers, or plant clippings that you're propagating.
2. Turn a Mason jar into a terrarium.
Just when you thought you had found all the ways to use a Mason jar, the terrarium appears. A larger jar's shape and removable lid make a nice stage for tiny plants scenes. Just make sure to place some small stones at the bottom for drainage before adding your soil, succulents, and moss.
3. Turn old jars into essential oil vials.
Blending your own essential oils is a fun way to make exactly the right remedy for you—whether it's a belly soother for period pain, topical acne treatment, or a room spray that keeps your spirits high. And there's no need to order new vials for your alchemical pursuits; any small glass bottles (say, an empty eye cream tub or spice container) will do. They do need to be glass, though, since essential oils can break down plastic over time.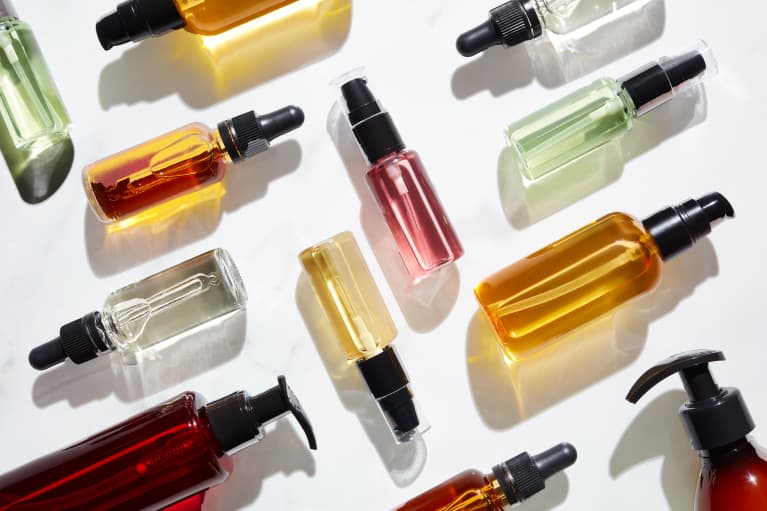 4. Turn fruit cartons into tea storage.
A few years ago, I realized that those small wooden containers that carry clementines and other citruses are perfectly sized to house all my tea boxes. Plus, they're lightweight, so you can pass them around when you have guests over for teatime.
5. Turn your crystals into jewelry displays.
In case meditating with crystals isn't your thing, there are plenty of other ways to use your sparkly stones at home. This DIY project from Darby Smart that turns agate stones into jewelry hooks is a darn cute one.
6. Turn your bottle caps into tea lights.
Large bottle caps, like those you'd find on a wine twist-off, make for great vessels for homemade tea lights. Get a few friends together and throw a candle-making party with the caps, chipped mugs, or old jars.
7. Turn a shower caddy into a spice rack.
Any home cook knows you can never have too many spice racks. Next time your powders and dusts are overflowing from their rightful homes, hang a shower caddy on the wall or the inside of a cabinet door, and call it new storage space.
8. Turn a colander into a hanging planter.
The best use for a colander after draining your chickpea pasta? An overhead planter. Just add some porous mesh fabric to the bottom so dirt doesn't pop out of the holes, secure some strong string or rope to the handles, and you're ready to hang out.