We Asked Dig Inn, Sweetgreen & Just Salad For Their Tips On Eating Delicious (And Sustainable) Meals All The Damn Time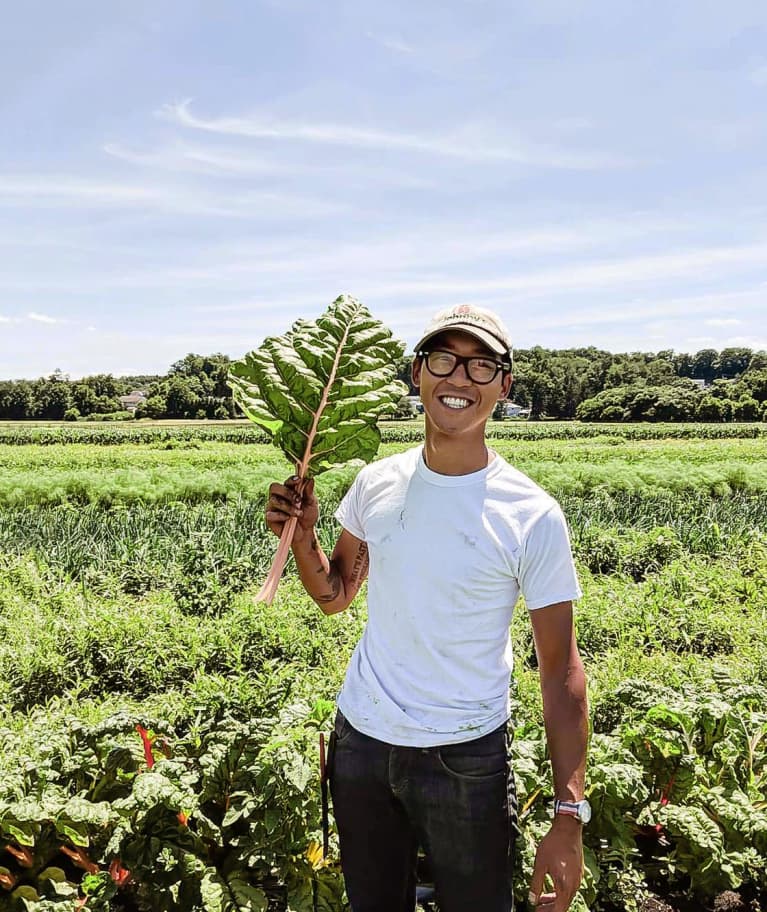 If you've ever been to Sweetgreen during lunch hour, you know the lines are no joke—more akin to those you'd find outside a nightclub than a salad restaurant. Die-hard fans of the brand aren't hard to come by; they wear their custom orders like badges of honor and live for the days when new menu items are announced (who else is excited for mozzarella?!).
This buzziness is a testament to the fact that fresh, delicious, plant-based food is more in-demand than ever before. And as far as the planet is concerned, this is a great thing.
The environmental case for healthy, plant-centric restaurants.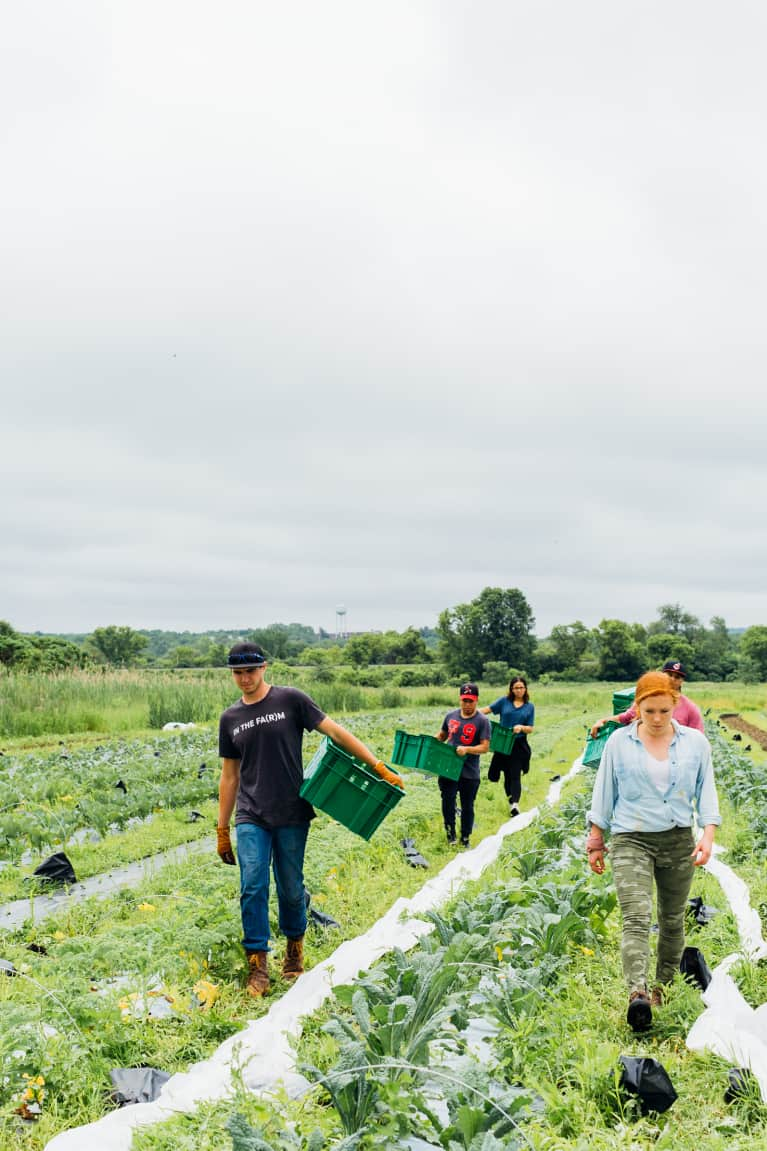 Daniel Vennard, director of the World Resource Institute's Better Buying Lab, explains that one of the most effective ways restaurants can contribute to a sustainable food system is by promoting dishes that let veggies shine. "It's important that plant-based and plant-forward foods are not just available but that they're delicious, and the language used to sell these dishes appeals to consumers," he tells mbg. The North American agriculture program director for The Nature Conservancy, Larry Clemens, adds that they also need to make sure that the ingredients were grown responsibly—in a way that doesn't produce too many greenhouse gas emissions, destroy natural habitats, or deplete soil.
Thankfully, fast-casual restaurants that put plants front and center continue to pop up across the country, serving healthy food with the sustainable messaging and convenience factor that millennials crave. In addition to Sweetgreen, popular chains like Dig Inn and Just Salad also prize local, responsibly grown ingredients that change with the seasons.
The question is: As more Sweetgreens, Just Salads, and Dig Inns pop up around the country, how can chains like these keep their carbon footprints small while meeting growing customer demands? And what can we (aka those customers) learn from these businesses on how to shop for food so that we're eating delicious, sustainable meals all the time, even at home?
How do these restaurants scale responsibly?
They work directly with farmers.
Dig Inn's director of supply and sustainability, Taylor Lanzet, explains that when the chain first got started in 2011, its chefs would literally shop NYC's Union Square Market for the day's ingredients. As the chain has expanded to 21 locations across New York and Boston, its buying practices have changed, but it still prizes a direct discourse with farmers above all else.
"I've probably talked to three growers already this morning, and it's only 9 a.m.," Lanzet, who is one of the main points of contact for the over 100 farms in Dig Inn's network, tells mbg. Though it's a lot to juggle, she says that removing the middlemen ultimately leads to a less expensive, higher quality product. "What a lot of people don't realize is that every time food switches hands before it gets to you, that's where the dollars add up."
They invest in healthy soil.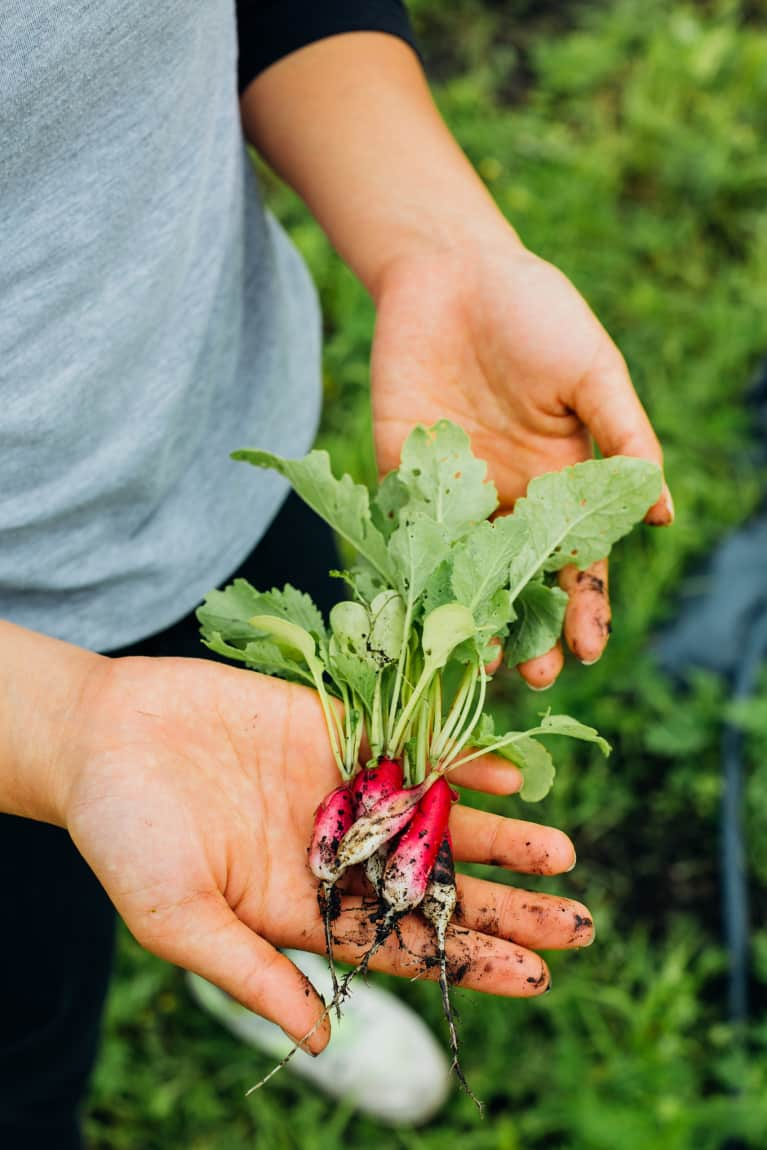 Reps for Dig Inn and Sweetgreen mentioned that they are always looking to support farmers who are practicing techniques that boost soil health, also known as regenerative agriculture. It's been said that, if tended to correctly, our soil could sequester most of the CO2 gases that have been emitted by humanity to date, so this will continue to be an important topic in an increasingly warming world.
"I think I've heard the term 'regenerative agriculture' seven times already this week. It's gaining traction, which is awesome," says Lanzet, who finds new, soil-friendly farms to work with by scoping out farmers markets or even scrolling through Instagram.
Jammet adds that, in addition to being better for the planet, food that comes from healthy, mineral-rich soil just tastes better. "Ultimately, for us the more important thing is creating that craveable product," he tells mbg.
They work to foster long-term relationships.
"Our goal is working with farmers for as long as possible so their business grows as our business grows," explains Jammet. "A lot of that is in relationship management and creating these win-win scenarios." By coming back season after season, restaurants are also able to negotiate lower prices because farmers value the reliability.
They put on their growing shoes.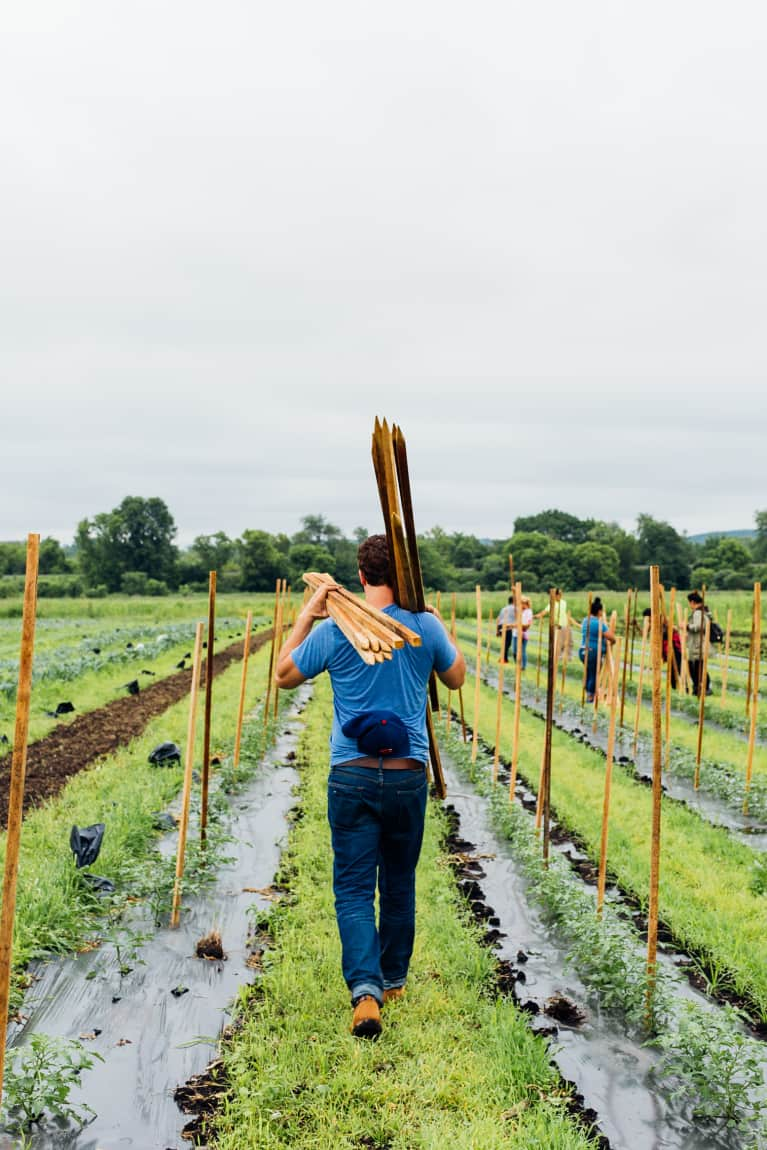 To get a better understanding of the industry, Dig Inn chose to open its own test farm in the Hudson Valley. Every Monday, the company's culinary officer and executive chef head to the "living lab" and try out new recipes using fresh-from-the-farm ingredients. Every so often, they'll also host field trips where chefs across their locations can try their hand at growing. "We're trying to engage our chefs in a way that feels really authentic and meaningful. When you pick a cherry tomato off the vine in the hot sun for the first time—that's a truly special moment."
Tending to the farm also allows the company to sympathize with growers in a whole new way, and it forges a greater appreciation for ingredients. Once someone sees how difficult it is to harvest a pint of tomatoes, they're less likely to waste them back in the kitchen.
What can consumers learn from them?
Lanzet says her insider advice for anyone looking to eat healthily on a budget is to visit your local farmers market and ask if they have any deals on "seconds," or ingredients that are misshapen and might not be sold otherwise. "This morning for breakfast I had a split tomato—it was delicious, but it wouldn't have made it to retail," she says.
2. Eat local—within reason.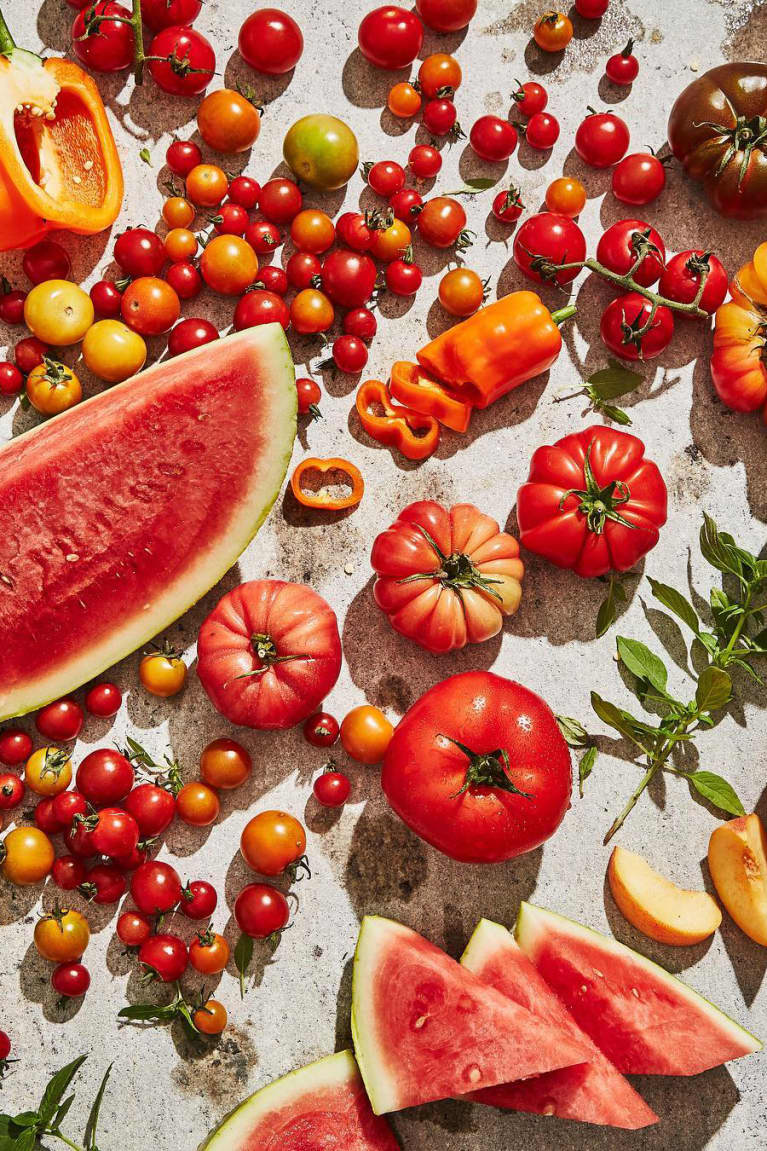 Just Salad sources many of its ingredients from farms near its New York, Philly, and Chicago locations, but the brand's founder and CEO Nick Kenner warns that local isn't always better. "We try to investigate it to make sure we have a real understanding," he says, encouraging people to get to know not only where their food was made but how it was made (so a tomato that was grown locally using tons of pesticides might not automatically be "better" than one that was grown on an organic, biodynamic farm a little farther away).
Jammet mirrors this idea: "Our food ethos is not 100 percent focused on local. It's broader and has to do with soil health and how things are being grown and what seeds are being used—all these different elements."
Sweetgreen's ever-evolving menu is a testament to the fact that the chain thinks eating seasonally is the way to go. "We want people to be excited when strawberries start coming out of the ground in their region and feel as connected to that as possible. Yes, they'll be sad when strawberries are gone, but that is the kind of connection we're trying to make," Jammet says.
So stock up on the seasonal bounty near you, enjoy it while you can, and maybe start canning some for later.
Just Salad's sustainability goes beyond its ingredients—check out how the brand is shaking up the packaging world. And be sure to listen in to the Sweetgreen founders on the mindbodygreen podcast!