How To Design A Happiness-Inducing Home, Based On Your Personality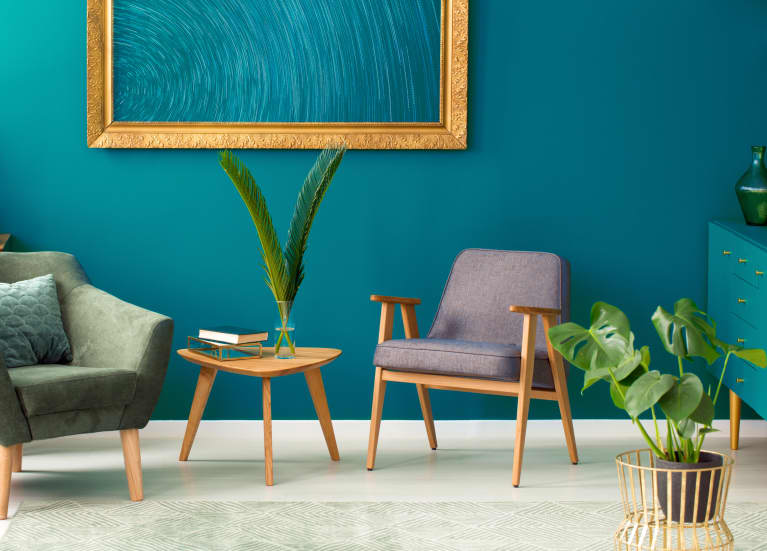 Our editors have independently chosen the products listed on this page. If you purchase something mentioned in this article, we may
earn a small commission
.
Our perception shapes our physical reality, and our physical reality reinforces our mindset. But most of us don't fully grasp this idea until a triggering event brings us face-to-face with it. Life's transitional moments—moves, breakups, new jobs, etc.—have a way of showing us exactly how much our surroundings affect our well-being.
If you're looking to tweak your environment to bring out more positivity, consider starting at home. To be clear, a great-looking home is NOT a replacement for personal development—you didn't think it would be that easy, did you?—but aligning your inner and outer sanctuaries can lead to some pretty powerful transformation.
How to make sure your home is telling the right story.
Take a look around your home and notice any signs that reinforce old patterns. Here are few questions to get you started:
Has your style become drab or one-note?
How much natural light do you let in? Are the shades too often drawn, even in the daytime?
Is your choice of color (or lack thereof) at home a metaphor for something deeper? That is, are you afraid of exploring something new, committing to what you want, being too loud, or getting it wrong?
When you look around, does it feel like you're living in someone else's life because the space is just not "you"?
Does your décor tell the story of who you used to be, a version of yourself that you've outgrown?
Our quirks are what make us unique, but sometimes we hold on to them too tightly and take them on as our identity way past their expiration date. That's because our ego (that tricky unconscious troublemaker) wants to make sure we stay comfortable and never change. Luckily, change and growth don't have to be difficult. Just be open to what's working and what's not working, and use these décor ideas to shake things up and welcome the newest version of you.
How to design a happiness-inducing home, based on your personality.
If you're a perfectionist:
You complete things with care, and you're incredibly results- and quality-driven. The downside? You might avoid risks like the plague and care too much what other people think. These limiting beliefs keep you trapped in self-criticism and slow down your progress because you're stuck in analysis paralysis.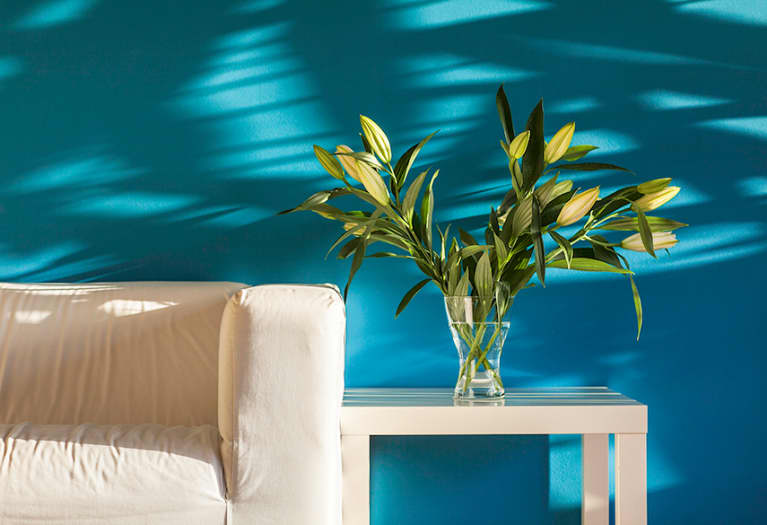 Your home can support you in stretching outside your comfort zone. Don't overthink your home décor style—just follow your heart and choose the first pieces you're drawn to! Use a bold paint color you've always wanted to try in small quantities first. Experiment with a powder room, an accent wall, or bright accessories. Display books like Do One Thing Every Day That Scares You to inspire you to stretch out of your comfort zone. Or, dig up old photos from your wilder days to remind you of the moments when you focused less on what others thought and lived out loud.
If you're a supporter or martyr:
You're generous, loving, and kind, and people know they can always come to you for a helping hand, but you have a tendency to stay quiet when you're feeling overwhelmed. You do so much for others that you lose sight of or forgo your own needs.
Think of the home as a space to start to slowly take your power back and make things all about you. Declare it your very own self-care sanctuary with a combination of journals, book of poems, scented candles, aromatherapy diffusers, and reminders to return to the breath. Invest in high-thread-count sheets and soft calming lighting to create a bedroom that makes you feel pampered.
If you're a leader or controller:
Whatever the problem or situation may be, you've got it handled. You're a self-reliant go-getter—a mover and shaker. That said, maybe you can be a little wary to ask for or accept help. That's where self-reliance can lead to being a loner and possibly to being lonely. That may be comfortable for you, but is it fulfilling?
Connection is the name of the game for your home style. Go for furniture that's great for hosting, like a communal dining room table or bohemian-style living room with lots of throw pillows for gathering. Consider feng shui adjustments to create energetic space for partners, lovers, and friends. Use art or accessories with messages of trust and guidance that remind you that you are loved. Create a gallery wall of photos of friends and family to remind you that you're part of a community. Keep a visible calendar of special dates you have planned with loved ones in an area you pass through often.
Incorporate these tips however you'd like, and feel your home support you in shifting out of your limits and into your higher self. Just breathe deeply, look around your beautifully retouched home, remember who you are, and let your intentions guide you.
Looking for some home design inspo? Check out mbg's holistic home tour series.