How To Harness The Healing Powers Of The Desert
mbg Health Contributor
By Gretchen Lidicker, M.S.
mbg Health Contributor
Gretchen Lidicker earned her master's degree in physiology with a focus on alternative medicine from Georgetown University. She is the author of "CBD Oil Everyday Secrets" and "Magnesium Everyday Secrets."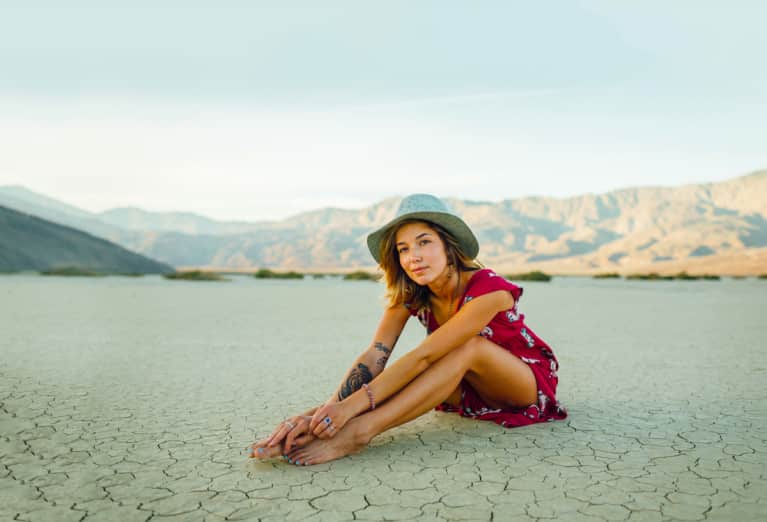 Our editors have independently chosen the products listed on this page. If you purchase something mentioned in this article, we may
earn a small commission
.
The Southwest is a hot spot for wellness and lifestyle medicine. It's home to Dr. Weil's Arizona Center for Integrative Medicine and various naturopathic medical schools, wellness destinations like Miraval and Canyon Ranch, and millions of health-conscious people. It's also the location of mbgrevitalize, a three-day event where we talk to leading experts about healthy eating, mindful movement, spirituality, and sustainability.
As we do some morning yoga on the Ritz-Carlton, Dove Mountain, lawn—with internationally renowned yoga teacher Caley Alyssa—we can't help but think the soft sunrise over the cactus-covered mountains is the perfect backdrop for all things health, wellness, and self-care. We did some digging and found a few ways to bring the healing powers of the desert to your wellness regime:
1. The healing power of desert herbs.
An image of the desert, with its harsh climate and rocky terrain, might seem unfriendly or inhospitable to plant and animal life. But when you learn more about the desert ecosystem, you realize that the plant life is just a little more subtle than, say, the tropics. In fact, some herbs like rosemary thrive in a desert climate. Rosemary is known for its ability to banish cellulite and help us live longer, but it's most famous benefit is for memory and cognitive function. After a study from Northumbria University in the United Kingdom came out supporting its benefits for cognitive function, health food stores started selling out. So grab some rosemary and keep it on your desk at work. Your brain will thank you!
2. Prickly pears and other succulents.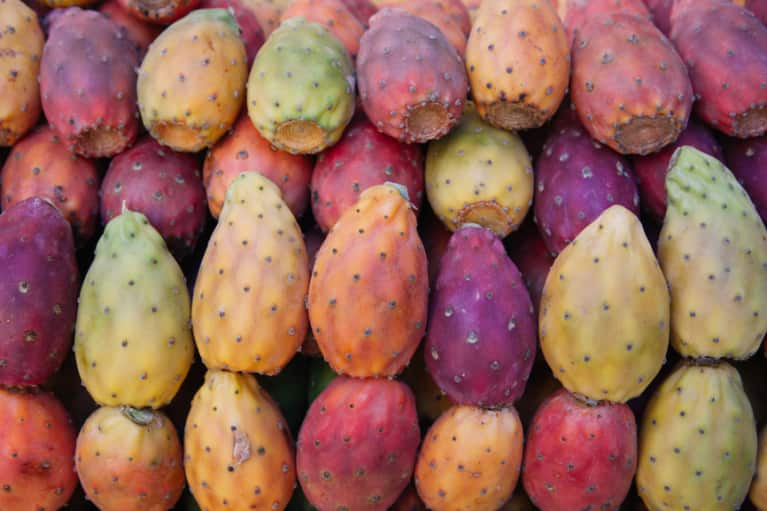 When you think about desert plants, the cactus might be the first thing to pop into your head. Prickly pear, in particular, has been used for years to treat a wide range of ailments. It's been used as a hangover treatment in Mexico for many years—which has actually been supported by research published in the Journal of the American Medical Association (JAMA), which showed participants who drank the juice before a night out reported significantly less nausea, dry mouth, and loss of appetite the following day. Prickly pear also contains high levels of fiber, vitamin C, carotenoids, and betalains (which are a rare type of antioxidant). Other succulents such as yucca, agave, and aloe also display health benefits ranging from soothing scratches and cuts to treating joint pain or constipation.
3. Aztec clay for natural beauty.
You may be familiar with the classic Aztec clay and apple cider vinegar mask, which is a staple in the wellness world. But there are actually a lot of different types of clay—all chock-full of minerals—that can work wonders on the skin, making them a feature of locally inspired treatments at leading spas in Arizona and California. Red desert clay, also known as calcium montmorillonite, is even taken internally to help aid the body's detoxification process. Looking for some clay to add to your beauty routine? Our wellness and beauty editor, Lindsay, recommends this Fig + Yarrow Clay Mask Gold ($24) and this Fat And The Moon Light As A Featha Cleanser ($12).
4. The soothing power of heat.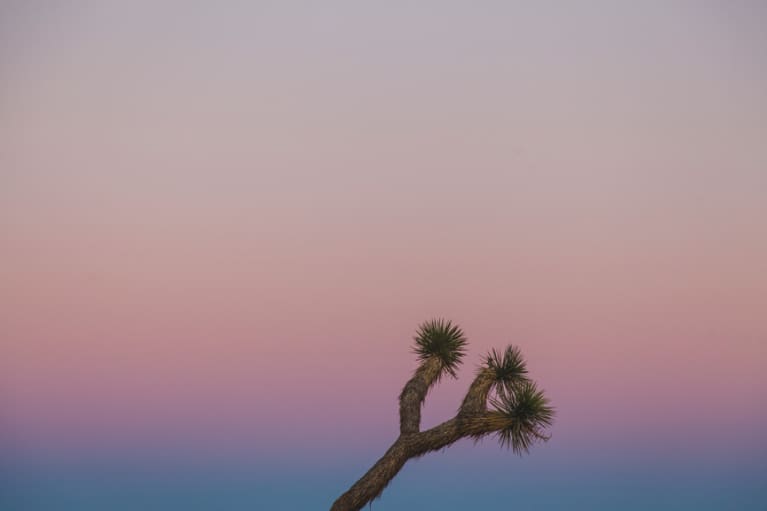 A hot bath for sore muscles, a heating pad for menstrual cramps, or a hot yoga session to release some endorphins and get you out of a funk—most of us have used heat for its health benefits at least once or twice. Heat as a wellness tradition is growing in popularity, as saunas, especially infrared saunas, are popping up in yoga studios, spas, and wellness centers across the country. A session in one of these boasts benefits like pain relief, relaxation, speedier muscle recovery, and help with detoxification. Naturopathic doctor Tiffany Jackson recommends sauna sessions to help with skin purification, detoxification, weight loss, circulation and blood pressure, and pain relief.
5. Turquoise stones for spiritual awakening.
If you've ever been to the Southwest, you have probably noticed the plethora of turquoise stones, jewelry, and trinkets. So what does turquoise really signify? According to Heather Askinosie, co-founder of Energy Muse Jewelry and an expert in all things energetic, "Turquoise is a master healing stone believed to be the energetic bridge between heaven and earth." This stone is all about good vibrations and "It's believed to bestow blessings and good vibrations to those who wear it. Turquoise is believed to help awaken spiritual gifts and inner knowingness."
These five desert-inspired wellness trends are just scratching the surface of what the desert has to offer. We hope you'll come to mindbodygreen.com Saturday, September 9, at 9 a.m. PDT/12 p.m. EDT, to watch our livestream, presented by INFINITI, and follow #mbgrevitalize on social!