6 Things You Need To Know Today (December 22, 2017)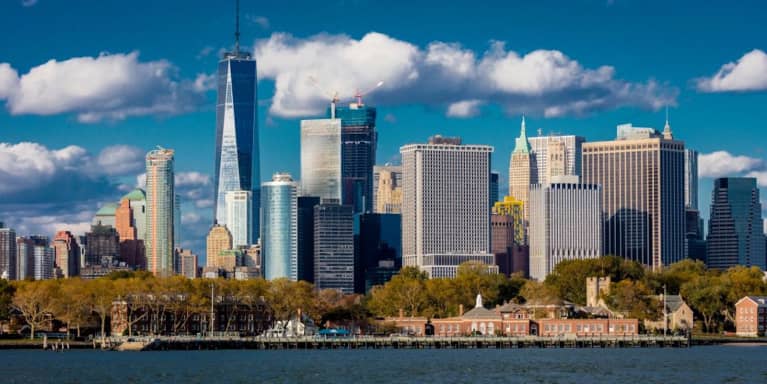 December 22, 2017 — 10:00 AM
1. New York is standing up to the fossil fuel industry.
NY just froze all state and city investment funds that were going toward fossil fuels—a total of $390 billion. "Adopting this approach will send a strong message to the financial markets that major investors, including New York State, are fully and aggressively committed to a carbon-free, clean energy future," Governor Andrew Cuomo said in a press release. Proud of our home turf. (Grist)
2. How much do fitness trackers help runners' race time?
While surveys indicate 82 percent of runners actively track their runs, with 65 percent saying it helps improve their performance, all that data can just as easily provoke athletes' anxieties. The jury's out on whether it will lower your time or increase your cortisol level. (NY Times)
3. Nobody is on board with coal anymore—including mining companies.
One of the world's largest mining companies, BHP Billiton, just announced plans to leave the World Coal Association. This symbolic action would demonstrate a commitment to finding cleaner sources of energy in the future. "The warming of the climate is unequivocal, the human influence is clear, and physical impacts are unavoidable," says a company news release. (Grist)
4. Following one woman's shocking death, women-only car-hailing apps gain appeal in Mexico.
Teen Mara Castilla's driver was charged with rape and murder after her body was found in a ditch. She was using ride-hailing app Cabify in Mexico after a night out with friends. This tragic event sparked the addition of a panic button in Uber-esque apps, but some, like Laúdrive, are taking it a step further allowing only women to drive and ride. (CityLab)
5. A new type of birthday party for kids instills values of minimalism.
Called "fivers" in the United Kingdom and "toonies" in Canada, this new wave of birthdays asks parents to donate a small amount of cash that goes toward a larger gift the birthday kid chooses with intention. It's much easier for parents and teaches the kids about mindful purchasing—a win-win for all. (TreeHugger)
6. Salads pack a brain-boosting punch.
Grab the greens! In a study of 960 men and women, those who ate the most leafy vegetables (about one to two servings a day) scored an average of 11 years younger than their veggie-phobic counterparts on mental tasks. Beneficial lutein, folate, beta-carotene, and other nutrients in leafy greens are known to slow cognitive decline. (NY Times)