7 Things You Need To Know Today (December 21, 2017)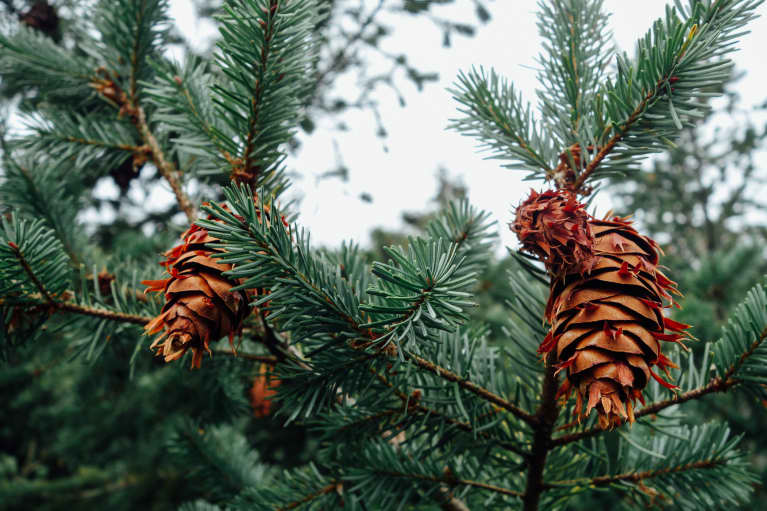 December 21, 2017 — 10:00 AM
1. The cellular structure of pine cones holds a blueprint for energy-saving architecture.
Buildings are the largest energy-intensive entities in the world, consuming more than 40 percent of available energy according to the International Energy Agency. One way to reduce it? Design a wall that acts like the outer shell of a pine cone, which closes in the rain and opens when dry without expending any energy. "The exciting thing about this is that the energy for these movements does not come from metabolic processes but solely from physical mechanisms and material properties," Cordt Zollfrank, a researcher at the Technical University of Munich (TUM) said. This will help save energy on a large scale. (PopSci)
2. It's official: The Arctic is past the point of no return.
A new report titled "Arctic shows no sign of returning to reliably frozen region of recent past decade" basically says just that: Global warming could eventually render the Arctic iceless. The scientists who compiled the report said there is no doubt that humans are behind the shift. (Grist)
3. This record-breaking embryo was almost the same age as its mom.
Frozen in 1992, the embryo implanted was just a year younger than the woman into which it was implanted. Previous to this, the oldest successfully implanted embryo was 20 years old. (CNN)
4. Research shows there's a new way sitting can hurt our hearts.
In an observational study of 1,700 adults published in the journal Circulation, researchers looked at tronopin levels—proteins that are released when the heart is distressed, especially in a heart attack. They found that people who sat for 10 hours or more each day had levels of tronopins so high it indicated heart injury. In contrast, people who sat most of the day but exercised had lower levels and sat less on average. The take-away? Get moving! (NYT)
5. Helping others boosts teens' confidence.
If you needed any more reasons to encourage teens to put down their phones and lend a helping hand, it turns out that teens who volunteer to help others not only provide a social good, but they gain self-esteem in the process. (PsyPost)
6. Here's an interesting case for cellphones.
In this powerful essay, one woman with agoraphobia describes how her phone helped stave off her anxiety, writing that it "was an electronic escape hatch, a fast way to connect with the support, information, and resources I needed to feel like I was still part of the outside world." An extreme case to be sure, but a fascinating perspective on how our phones can be a help, not a hindrance. (New York Magazine)
7. Plastic refuse is making its way into shellfish.
Mussels from the Arctic seas to China are testing positive for microplastic contamination, which not only threatens their well-being but could make its way into human diets, too. While the impact of microplastic contamination is unclear, it's yet another sign of how far our pollution of the planet is going. (Reuters)