8 Things You Need To Know Today (December 18, 2017)
mbg Contributor
By Leigh Weingus
mbg Contributor
Leigh Weingus is a New York City based freelance journalist writing about health, wellness, feminism, entertainment, personal finance, and more. She received her bachelor's in English and Communication from the University of California, Davis.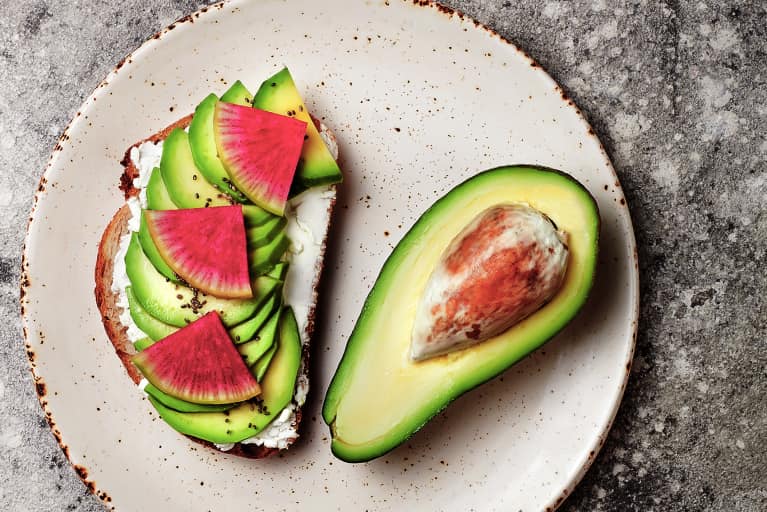 1. "Avocado injuries" may soon be a thing of the past.
If you've ever cut yourself trying to get the pit out of an avocado, it's time to rejoice. A pitless avocado is here. Right now, it's grown in Spain only one month out of the year, but expansion plans are under way. (NPR)
2. This eco-friendly ink is made of algae.
EcoEnclose is the first commercial printer to offer biodegradable, algae-based inks. These days, most inks are made of petroleum by-products, so this plant-based alternative is a sign of a more sustainable printing industry. (EcoEnclose)
3. The internet as we know it is about to change.
Thanks to the repeal of net neutrality, internet providers will have the ability to prioritize, block, and monetize access to certain content if they like. This has many deeply concerned about freedom of speech, expression, and consumption of information. (The Verge)
4. You can't blame the weather for everything.
For years rainy weather has been blamed for achy joints and pain in the back or knees, but a new study from Harvard Medical School challenges this belief. The research showed no correlation between visits to the doctor for these conditions and the weather. (Science Daily)
5. Can the keto diet help with anxiety?
A new study says yes. It was conducted on mice in Tasmania, but they had significantly less anxiety, which experts attributed to the lower levels of sugar and higher levels of brain-nourishing fats. The diet can also stabilize the blood sugar spikes and dips that our brain misattributes to anxiety. (Frontiers)
6. The world's oldest man just turned 113.
Francisco Nunez Olivera, the world's oldest man, just celebrated his 113th birthday in Spain. So what does he attribute his longevity to? Vegetables and a daily glass of red wine. (The Sun)
7. Women are getting ready to make a big statement at the Golden Globes.
As a way to protest that recent sexual harassment allegations that have come to the forefront of Hollywood in recent months, prominent actresses like Meryl Streep, Emma Stone, and Jessica Chastain have plans to wear black as a statement of protest. (Fast Company)
8. California officials have cautionary words about your cell phone use.
For the first time ever, California officials are opening up about cell phone radiation and acknowledging that they haven't done a great job regulating them in the past. For now, their advice is: "When you sleep, you keep the cellphone at least arm's length away from your body. And also, not carrying your cellphone in your pocket, having it either in your purse or not carrying it with you." (CBS)