6 Things You Need To Know Today (December 15, 2017)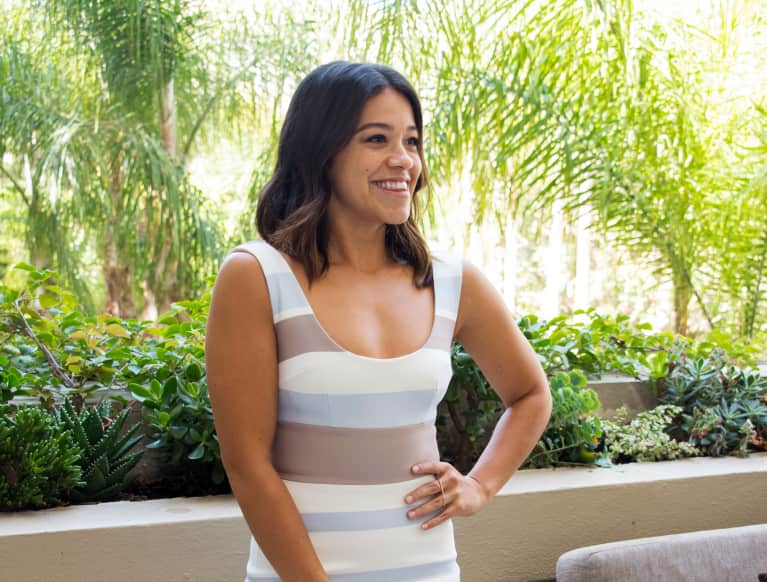 December 15, 2017 — 9:40 AM
1. This actress has great tips for living with thyroid disease.
Jane the Virgin star Gina Rodriguez dives into how boxing ultimately helped her regain her emotional and physical strength after being diagnosed with Hashimoto's disease. You're going to want to take notes on her gut-healing diet, too. (Vogue)
2. Artificial sweeteners are bad for your metabolism.
While some people reach for artificial sweeteners to lose weight, they actually increase metabolic disfunction. According to a new study, consuming artificial sweeteners over-expressed fat-producing genes and increased glucose transport into cells. "We believe that low-calorie sweeteners promote additional fat formation by allowing more glucose to enter the cells, and promotes inflammation, which may be more detrimental in obese individuals," explains the study's author. (Study Finds)
3. Want your kids to be happy? Give 'em some vegetables!
A new study found that eating well has a number of unexpected benefits, including higher self-esteem and being bullied less. Having high self-steem, in turn, leads to healthier eating practices—wins all around! (Science Daily)
4. Being a great listener is hard, especially if you're an anxious person.
But there are things you can do to improve. Scientists at MIT say that reflecting the speaker's emotions in your responses, following their lead, and responding to their feelings—not what happened—are game-changing listening skills. (The Cut)
5. Is CBD oil considered a drug?
The World Health Organization (WHO) just released a statement that cannabidiol (CBD) is not likely to be abused or create dependence. After an initial review by the WHO Expert Committee on Drug Dependence, it will not be subject to international drug scheduling. (The Cannabist)
6. Treatment for OCD may be on the way.
New research out of Concordia University recently found that the fear of losing control over actions and thoughts has an impact on OCD-related behavior. With that in mind, researchers feel like they have something to work with when it comes to treatment. "When we treat OCD in the clinic, we can try to reduce their beliefs about losing control and that should reduce their symptoms," explains Adam Radomsky, a psychology researcher in the Faculty of Arts and Science. (Eureka Alerts!)