How To Make Your Extra Hour This Weekend REALLY Count
mbg Contributor
By Allison Task
mbg Contributor
Allison Task is a New Jersey-based author and career and life coach who helps clients move through transitions. She obtained her master's in coaching and nutrition from NYU and her bachelor's in human development and family studies from Cornell University.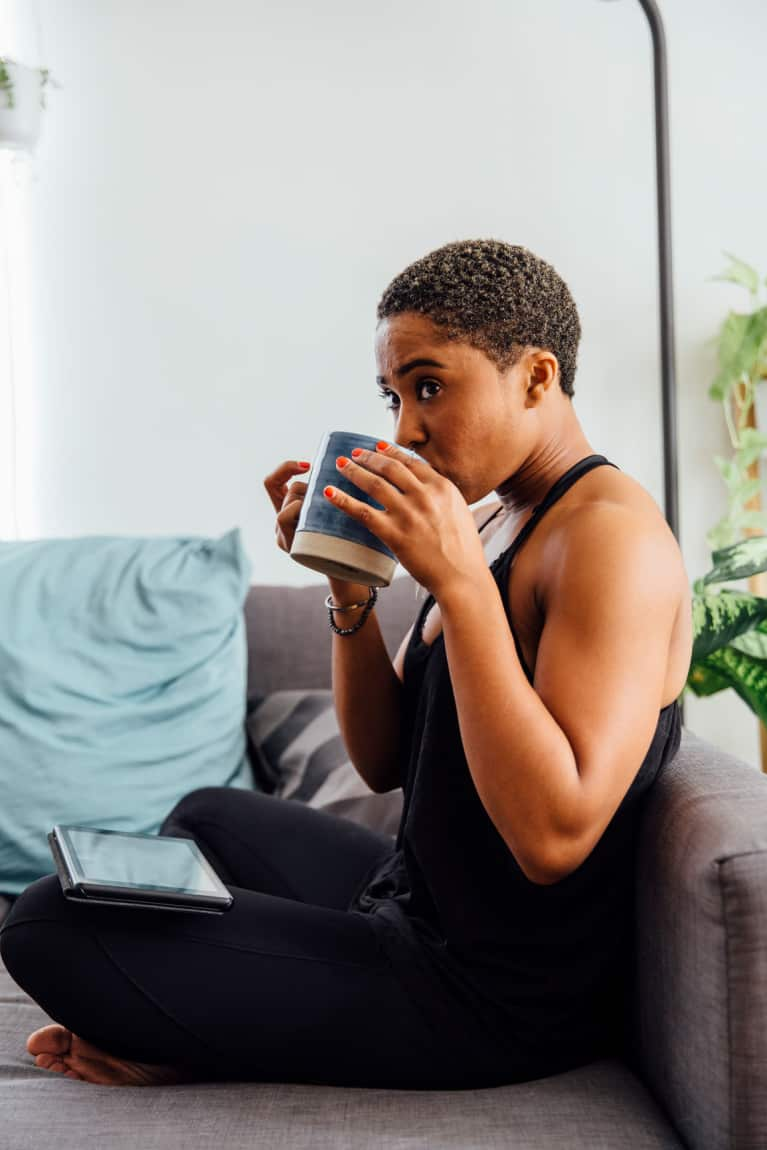 If I had a dollar for every time a client wished they had more time to do _____, I'd have the GDP of a small country. But time given to someone who doesn't know how to use effectively is like a big fat trust fund given to a person who never learned how to use money. It gets wasted.
So how can you make this weekend's extra hour the most useful hour of your weekend? And let's not stop there—let's use it to raise your game. Use this hour to set the tone for your last two months of 2018. Are you with me?
Let's start by focusing on which area of your life would benefit from the most focused attention. Have a look at these categories and see what calls to you:
Rest and restoration: Sleep in or take a nap. Take a long bath. Do some meditation, restorative yoga, massages, acupuncture, prayer, inner reflection, steam room, or sauna stretching.
Exercise and health: Get that heart rate up! Go for a hike, play tennis or basketball, do hot yoga, run, lift weights, jump rope, swim, or have a dance party in your living room. If there's an exercise class you've been thinking about, go! Or create a health inventory: When was the last time you saw your doctor, dentist, received an eye exam, breast exam, colonoscopy, etc.? Any nagging pain, or appointments you've been procrastinating about? Find the gaps and plan for appointments between now and the end of the year.
Connecting with friends, family, and loved ones: Would you like to deepen your connections? Reach out to an old friend, or make a date with a new friend. Get intimate with your partner; try something new. Call your family members, or write letters. Could this be the hour you spend on that holiday card you were thinking about sending this year?
Focus, clarity, and goal setting: If you're itching for change, establishing a stronger focus on where you want to go isn't just helpful, it's essential. Take the time to assess where you are now and which part of your life you'd like to shift. I recommend using a Whole Life Model Assessment.
Which of these categories (or activities) is really calling to you? Which would benefit your life this weekend and in the months to come more than the others? Don't overthink it; just go with your gut. What would have the biggest impact?
Got it? Great.
Now for phase two. Take a moment and think about why that category will have the most impact. Answer the following questions.
When I do this thing, what is my desired impact?
How do I want to feel while I do this thing?
How do I want to feel after I do this thing?
Why is this feeling important to me?
Why is this action important to me?
So after you've completed phases one and two, you've identified your action and clarified why it's important. Let's make this part of the remaining weeks of 2018.
Get up early tomorrow morning (making sure not to sleep through your extra hour—set your alarm for an hour before you'd usually rise to account for the daylight savings shift) and complete the action. If it has the impact you desired (which it will since you've set the intention), ask yourself this:
How can I make that feeling, that impact, part of the remaining weeks of 2018?
How will this benefit me and those around me?
Once you have realized the benefit and can see the value, begin to schedule the recommended activity (or category of activities) for the remainder of the year. And remember, these ideas are just a launching point. Feel free to create your own! The point is to use your extra hour this weekend to launch yourself into a nourishing new habit: Once you do it once, take that first step, and feel its benefits, it becomes much easier to keep up the habit.