6 Things You Need To Know Today (October 15, 2018)
mbg Contributor
By Caroline Muggia
mbg Contributor
Caroline Muggia is a writer, environmental advocate, and registered yoga teacher (E-RYT) with a B.A. in Environmental Studies & Psychology from Middlebury College.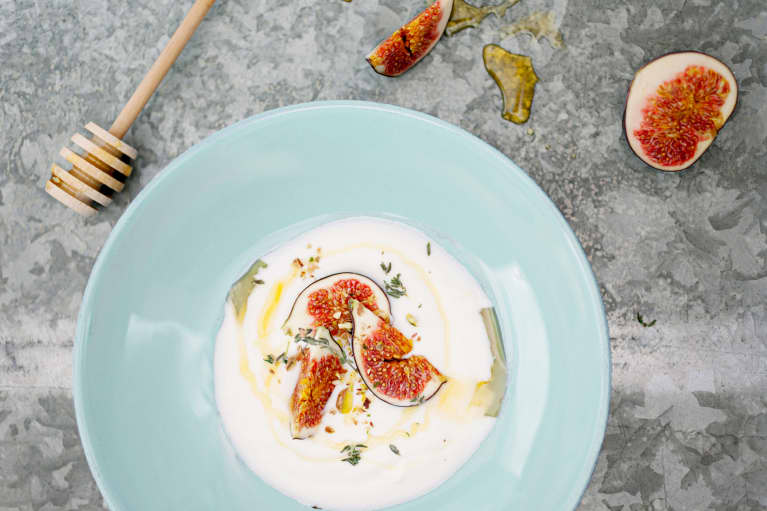 1.
Scientists just linked dairy fat consumption to a lower risk of type 2 diabetes.
Recent research has started to suggest that milk, cheese, and yogurt might not be as harmful to health as we thought, and a new international study led by scientists from Tufts and the University of Cambridge just gave us more evidence. The study lasted over 20 years, and what they saw in more than 60,000 people across 12 countries is a link between higher concentrations of dairy fat and a lower risk of type 2 diabetes. But more research is still needed before we can start revising dietary guidelines about full-fat dairy. (Medical News Today)
2.
Unhealthy eating might affect generations.
According to a new study on mice, those who ate unhealthy and high-fat diets during pregnancy were more likely to pass addictive-like behaviors such as increased sensitivity and preference for drugs down through two generations. The correlation has not yet been proved in humans, though, since a variety of factors influence a person's diet so it would be difficult to study. (ScienceDaily)
3.
A process that causes allergic reactions may be necessary for our survival.
It turns out the process that elicits an allergic reaction (ugh) actually is lifesaving. New research conducted by researchers at University of California Irvine School of Medicine finds that the same cells that trigger allergic reactions also keep us alive during times when we don't have access to food. So next time you're feeling the sniffles during allergy season, you can thank your body for having your back. (mindbodygreen)
4.
If you want to prevent colon cancer, maintain a healthy weight.
According to a new study in the journal JAMA Oncology, a body mass index over 30 can be linked to a 93 percent increased risk for the disease. And we should all keep this in mind, regardless of age, since research also shows that colorectal cancer rates have been increasing for people under 50. (NYT)
5.
BMI may no longer be the best way to measure obesity and health.
The body mass index formula only takes into account weight and height. There are a multitude of factors that affect obesity, and a new study in Cell Metabolism took a comprehensive look at the genetic and hereditary factors that affect obesity and the associated risk. Genetics were less predictive whereas the metabolome (our chemical makeup) was telling. (Medical Press)