6 Crystals That Are Going To Have A Moment In 2018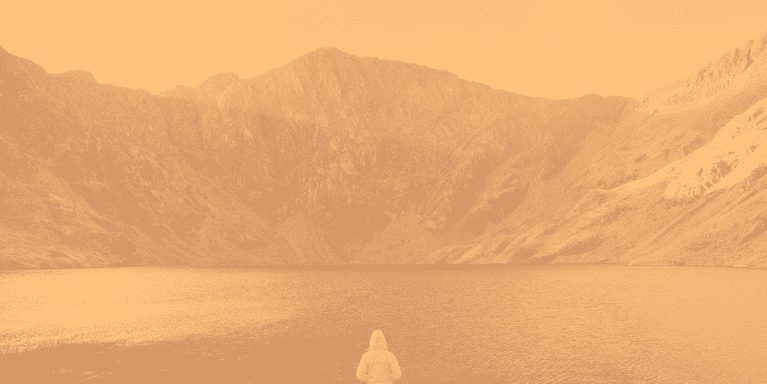 Our editors have independently chosen the products listed on this page. If you purchase something mentioned in this article, we may
earn a small commission
.
When people ask me what the secret to a successful crystal ritual is, I always say consistency. Consistency is the make-or-break component to creating lasting change with any practice, after all. So this year, instead of arming yourself with as many crystals as you can carry, strip down all that energy and focus on one stone that you can keep coming back to.
Having 10 different intentions and using 10 stones to set them all makes it hard to stay focused. That doesn't mean you need to forget about any of your other crystal allies, but make one stone your go-to for evaluating progress throughout the year. Removing that mental clutter increases the likelihood that you will be able to concentrate on creating positive change in one significant area.
How to choose the right crystal for 2018.
The crystal you charge with your intention will be your partner along this journey, so it's important to choose one that can best support your efforts. While all crystals can help us, every crystal has its own personality, so to speak, and can help inspire us to achieve particular goals. Here are a few great ones to choose from, depending on what you want to attract in 2018. Program each one with your intention, and let it be a reminder of all that you're working toward:
If you're looking for love: Rose quartz.
Look no further than rose quartz to reacquaint yourself with the kind of love you want and need. Rose quartz is the perfect stone for developing positive changes in your love life because it opens the heart chakra up to the energy of compassion. This can allow you to be more loving with yourself, your family, friends, co-workers, strangers, and significant others. Whatever love you're looking to enhance, rose quartz is the stone to tap into for that extra boost of power.
If you're looking for clarity: Clear quartz.
If confusing or unclear situations have you feeling like you're looking through a fog, blast away that haze with clear quartz. This crystal is the ideal ally for anyone trying to get a better perspective and richer understanding. The surge of purifying energy that quartz crystal sends to all of your chakras can help cleanse the negative energy that may be tainting your perceptions.
If you're looking for stability: Hematite.
Did last year felt like a constant earthquake, shaking up every part of your life? If so, this year you may want to focus on finding stability and grounding. Grounding your energy in balanced peace and progress with hematite will help you to establish a calm confidence so you can be more prepared to handle any rocky situations bound to arise.
If you're looking to be more creative: Aventurine.
Tap into your playful, passionate side with aventurine. Not for just the artist, aventurine is an ideal crystal for everyone seeking to be more adventurous with how they live their life. Break out of normalcy and learn to embrace the spark of spontaneity in your heart chakra. Connect with aventurine to find the inspiration your soul's been craving.
If you're looking for prosperity: Pyrite.
Is this the year you finally get that dream job or promotion? If your spirit is screaming yes, hold tight to your pyrite to help turn your dreams into realities. Pyrite opens your eyes to see how you've been sabotaging your success and how you can transform your behavior to encourage a flow of abundance. Find the determination to see your prosperity goals through by infusing your spirit with pyrite energy.
If you're looking to release: Black tourmaline.
No matter how much you know you need to do it, letting go can be difficult. To ease your grip on painful memories or toxic people, hold on to the energy of black tourmaline. This crystal will help you cut the cord of negative energy attachments so you can cleanse the energy of your past to find a revitalized sense of focus on your present.
Use whatever crystal you select as your spiritual touchstone whenever you feel your focus veering. Together, with the energy of your crystal ally in hand, you'll travel further down your spiritual path than you ever have before.
Curious about all things crystals? Check out mbg's Crystals 101 class!