Why Raising A Child Might Be The Most Heroic Thing You Ever Do
Pediatrician
By Stephen Cowan, M.D.
Pediatrician
Stephen Cowan, M.D., FAAP is a board-certified pediatrician with 30 years of clinical experience working with children. He has a sub-specialty in Developmental Pediatrics and is New York State Certified in Medical Acupuncture.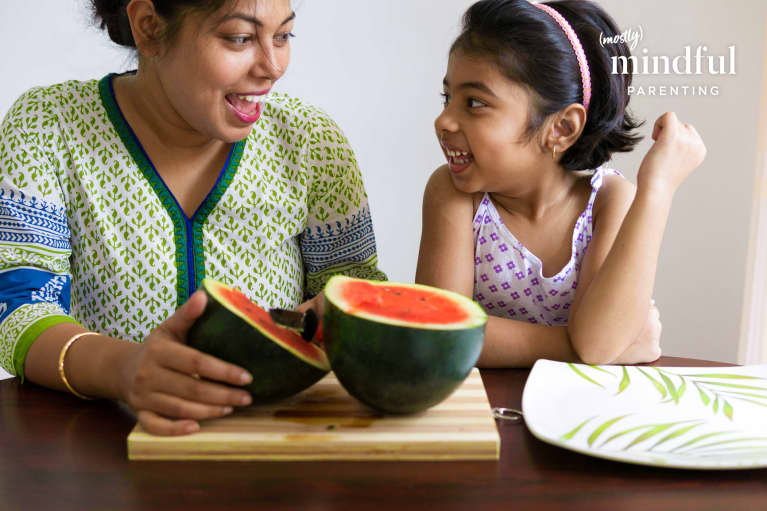 ​This week, we're introducing (Mostly) Mindful Parenting, real talk with leading experts and parents on how they navigate the beautiful, messy work of raising a family. Follow along!
It's been five years since I wrote a story called "11 Things I Wish Every Parent Knew" for mbg in honor of caring for children in my pediatric practice for 25 years. I think that piece has resonated with so many people because it came straight from my heart. Well, the winds of life don't stop at 11 things. Children continue to be my teachers. Reflecting upon my now 30-year journey as a pediatrician and parent, here's the one big thing I didn't say five years ago—and it may be the most important of all.
Raising a child takes courage—more courage than perhaps you realized and certainly more courage than I'd realized when I began practicing pediatrics and had my own kids 30 years ago.
This courage is the courage to feel. To feel grief, to feel disappointment, to feel pain, to feel fear, to feel frustration, to feel elation, to feel concern, to feel confusion. It is the courage to honor all these feelings as deep human expressions of love for our child and love for ourselves. There are so many twists and turns in the journey of raising a child, changing relationships that challenge us to grow, powerful stories we carry with us, seemingly infinite points of view to consider, contradictory information to parse through, and endless judgments given in the name of science or morality.
For any parent, one of the greatest challenges is how to feel safe in the midst of the winds of change with your child. What can you rely on in order to steady yourself, catch the wind, and sail through this deeply personal voyage that no one else can travel but you?
The answer is a mindful understanding of what's driving our parenting decisions and leveraging this self-awareness as strength.
Here are three steps to courageously embrace your own feelings and intuition as a parent.
1. Get out of your head to make space in your heart.
When we're caught in fixed ideas of right and wrong, we tend to overthink and overanalyze our feelings. This top-down authority limits our growth by putting enormous pressure on relationships, amplifying feelings of resistance, and causing excessive suffering for everyone.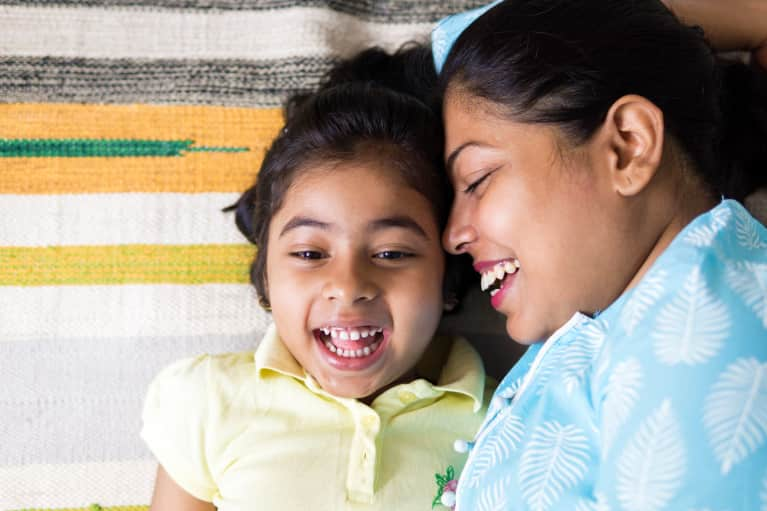 2. Make space in your heart to find which needs are calling out for attention.
Once you get out of your head, you give yourself the space to realize that feelings are not good or bad. Feelings are not the enemy. As I explain it to children, feelings are just the weather inside you telling you what is alive in you at any given moment. This weather is always mixed and always changing. Uncomfortable feelings can be used as valuable information about what you and your child need in order to feel more connected and more confident in a particular setting.
3. Paying attention to what is needed enables confidence to grow.
Confidence means trusting yourself and trusting your child. This is not blind faith. When you see needs as the underlying cause of feelings, you are much better equipped to solve problems creatively.
I know this sounds too simple to make a difference, but in fact I find again and again, whenever we humanize ourselves like this, we see the big picture of our potential for growth. And this brings enormous comfort to our child.
Raising a child is the most heroic thing I know.
In caring for a child with all your heart, you are caring for something bigger than you. This is the "Big You of Love" who is willing to grow and transform with every challenge that comes along. I've seen it happen thousands of times, and each time it feels like a miracle to me. This Big You is what makes you the expert—and don't let anyone tell you otherwise. Don't doubt that you can be the solution as long as you get out of the old habit of fixed-mind thinking and the courtroom language of judgments, labels, and diagnoses. These things only make us fear our feelings rather than humanizing them.
No doctor, no politician, no spiritual master knows better than you how to truly love your child unconditionally and wholeheartedly. In the end this love is all he or she ever really wanted from you anyway.
This love is carried in your body language. It is heard in the softness of your voice. It sits on the bed beside them after a bad dream. It packs lunch and slips a little note inside that says I love you. It feels a cheek for fever and does not panic if there is one. It listens to the deep breathing while they dream. It rejoices in the wonder of their every new discovery. It hears the pain and insecurity in their resistance. It holds steady through the crazy ups and downs of adolescence. It holds steady as they go off to their first day of school, their first date, their first day of college, their first job, their wedding, their own birthing family. It is love that holds steady and lets go.
What could be more heroic than that?