Could The Future Of Sustainable Packaging Be ... Banana Leaves?
mbg Contributor
By Caroline Muggia
mbg Contributor
Caroline Muggia is a writer, environmental advocate, and registered yoga teacher (E-RYT) with a B.A. in Environmental Studies & Psychology from Middlebury College.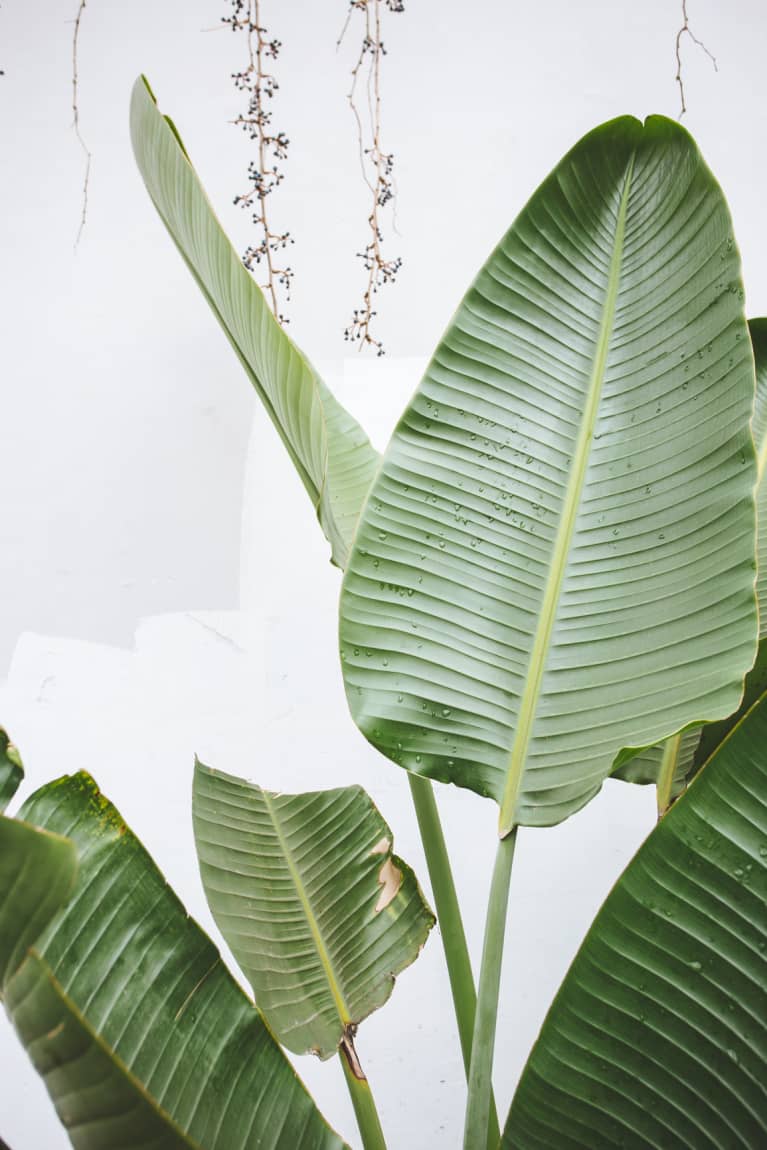 We know the amount of plastic being used worldwide is unsustainable and could have devastating effects on the state of our environment and our health if not curbed. It's become so widespread over the globe that it can be difficult to find something that's not wrapped up in it.
Recently, supermarkets in Thailand and Vietnam—two countries that contribute a significant amount of plastic to our oceans—have found a somewhat unlikely solution to our plastic problem. Enter: banana leaves.
Banana leaves are incredibly durable, and there has been an overwhelmingly positive response from consumers and grocery store owners in these countries. One shop in Ho Chi Minh City that's giving it a try said that if successful they are interested in rolling it out in other stores and trying it out as a wrapper for fresh meat, according to the Vietnamese newspaper, VnExpress.
This could be a promising alternative as banana trees are quite common in Thailand and produce large, sturdy leaves, which eventually biodegrade, making it an excellent choice for perishable food. It looks like other stores are already taking note including Saigon Co-op and The Big C Chain, which both have multiple locations in Vietnam.
Why it's so important to find an alternative to plastic packaging?
In October 2018, the IPCC released a special report outlining the adverse environmental effects of global warming. The report stated that we needed to decrease the global temperature by 1.5 degrees Celsius by the year 2030 or the damage will be beyond repair. One of the largest contributors to global warming is the burning of fossil fuels, and human activities play a significant role in the increases of CO2 in the atmosphere.
Producing plastic requires making plastic resins, which contributes to the majority of plastic's carbon footprint. Also adding to its CO2 emissions is the energy needed to convert the resin into bottles and the transportation associated with getting it into stores. Plastic, for the most part, is made of petroleum, which means it isn't biodegradable—so plastic waste ends up in landfills, on beaches, and in the middle the ocean.
The life cycle of plastic is only a part of the CO2 story, but our individual choices and large-scale decisions made by companies and the government can be monumental in creating change.
We could not be more excited about this, not just because we want to see how the banana leaf experiment pans out but because it signals a change in the approach to sustainable packaging. Whether it's banana leaves or another option, the future of packaging in grocery stores could use a revamp, and here's to Thailand and Vietnam for making positive waves in mitigating climate change, and we hope others are listening.