The Super-Effective Ingredient For Bright & Glowing Skin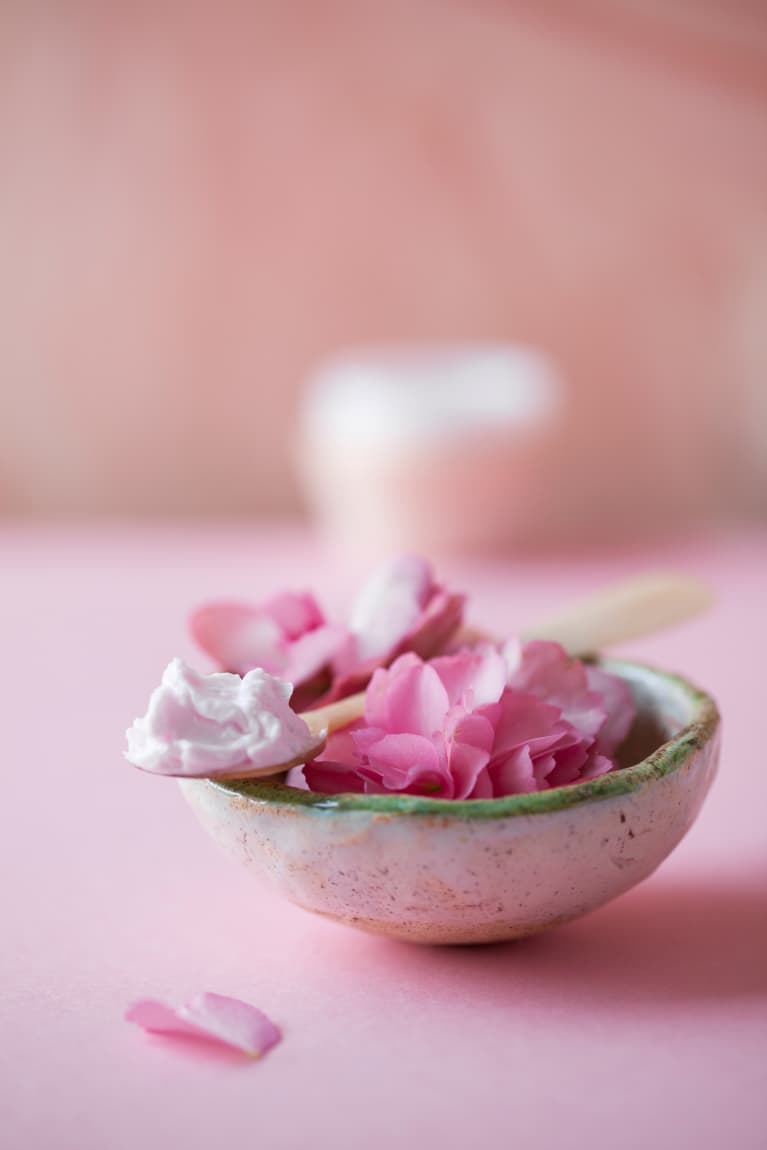 If you're looking to infuse your skin care routine with some science, look no further than atomic No. 29. Copper seems like a relative newcomer on the beauty scene, but it has a rather storied history with promising clinical data backing it up.
After seeing and hearing the many damage-reversing, skin-firming, and collagen-boosting claims, it's easy to think that they're somewhat exaggerated. But after taking a deeper dive into the research and experimenting, it turns out that copper is an up-and-coming star ingredient in natural beauty products.
Copper in beauty products: concentration.
Talking about elements in skin care and product formulation can get tricky. So you might be wondering, am I actually putting real, active copper on my face? The answer is no, not exactly. In fact, much of what you see marketed as "copper" refers to a copper tripeptide, GHK-Cu. This GHK-Cu peptide is a naturally occurring copper amino acid complex found in humans that significantly decreases in the body as we age. The intention behind most topical copper-based facial products is to boost the body's waning GHK-Cu supply to promote healthier, more evenly toned, and plump skin.
How did a seemingly random element on the periodic table make its way into high-level skin care? Copper and GHK-Cu rose to prominence after it was demonstrated that a 2 percent GHK-Cu topical gel had three times the wound healing rate than the standard of care when used on slowly healing sores. With copper lauded as a magic skin repair for serious wounds, it wouldn't be long before skin care makers realized its impressive healing powers. And while some brands are still playing around with formulation percentages (noticeable skin improvements happen at 1 to 2 percent GHK-Cu), copper appears to be well-tolerated by the skin. The best part? Studies have found it to be nontoxic across most skin types.
Copper in skin care: benefits.
While copper may be flying off the shelves because of its unparalleled ability to instantly revitalize and nourish dull skin, there's still more research that needs to be done; however, it's set up to become a game-changer in natural beauty. For years, many holistic and natural approaches to skin healing relied heavily on anecdotal evidence that lacked robust data on definitive claims about their benefits. But copper is helping turn the tide.
Currently, there are preliminary findings that GHK-Cu calms skin inflammation and may even work on a deeper level to actually repair DNA damage in cells. Because of such promising discoveries, it's no wonder that copper is being called the "fountain of youth." And if you're already dedicated to the also buzzy vitamin C and retinoic and hyaluronic acid serums, it may be worth swapping them out for copper or adding it to your routine! One study found that facial cream infused with copper actually increased collagen production in women and performed better than vitamin C and retinoic acid alone.
It's known that lifestyle factors—diet, exercise, and more—play a large role in the state of our skin, copper's promising therapeutic profile remind us that topical treatments and products matter too. Perhaps the most promising benefit of GHK-Cu is its potential to alter and reverse gene expression, which might hold the answers to truly reversing and curing many skin woes.
Best copper skin care products.
The recent consumer interest in copper and its appearance in a range of products represents a snapshot of the long-anticipated interest in both the art and science of skin care. If you're convinced that a little elemental alchemy might do your skin some good and have no idea where to start, peruse ingredient labels. Most manufacturers use "Copper PCA," which is a standard way to denote copper peptides, like GHK-Cu. As for brands, check out Niod's copper serum if your skin health has been neglected and you're on a mission to get it back on track. And if you don't have mature, damaged skin or serious healing concerns, try Tata Harper's spot treatment with copper PCA to reduce redness and breakout severity.
Aesop's facial cream is a great heavier option during the winter months where it's cold. This barrier cream featuring copper works wonders when my skin is super dull from transepidermal water loss. If you're looking for copper in a lighter product, try Graydon's face food mineral mist. Use this gentle mist as a toner or just for a refreshing spritz mid-day for a hydration boost. The copper helps reduce any inflammation.
For more face-brightening tips, check out how to make your eyes look brighter and find out whether your masking game is on point.