5 Ways To Complement Your Wellness Career With mbg's Functional Nutrition Coaching Program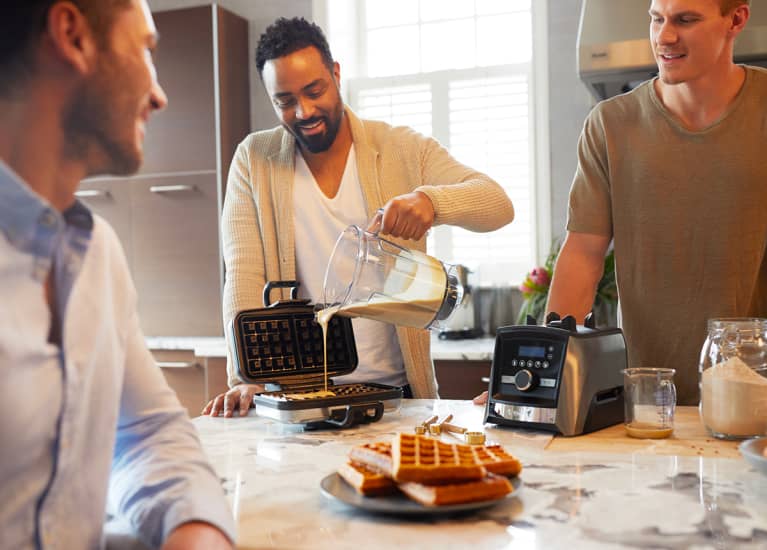 If you are passionate about helping others succeed and optimize their overall health through the transformative power of food, you might have considered health coaching as a life-fulfilling career opportunity.
Now more than ever, health coaches are at the vanguard of a healthier, more inclusive wellness landscape, offering lifestyle, behavioral, and nutritional guidance that leads to sustainable well-being. Their all-embracing, integrated approach to health allows them to act as agents of positive change at both individual and collective levels, leading and educating people on habits and practices to help them thrive.
Beyond serving others to live a healthful life, training as a health coach can also be one of the most informative and satisfying professional choices to complement your current (or future) health career. Becoming a wellness entrepreneur requires, among other skills, having a strong sense of clarity, collaboration, and a solid business strategy to grow and expand both your practice and revenue in viable ways.
Here are five ways that a program like mindbodygreen's Functional Nutrition Coaching Program can help elevate or complement your wellness career:
1.
Create supplemental content.
Well-planned, targeted, and relevant content is vital for a wellness business to flourish. From blog posts and guest articles to e-books and vlogs, producing consistent content around your unique services, skills, and expertise is an extraordinary means of developing and maintaining trust, adding value for your clients, and generating an additional income stream for your existing coaching service. While the possibilities seem infinite, always remember, consistency, authenticity, and accuracy are pivotal!
Although the line between coaching and consulting might often get blurred, you can effectively employ your health coaching skills and know-how to assist your clients in executing a particular function, action, or goal.
Wellness consulting rings particularly true within organizational settings. You can craft your services around teaching a specific methodology or process to help foster a corporate wellness culture or offer a wellness solution to improve organizational well-being, to name a few.
Private coaching offers ample room for creativity and human connection to bloom. By crafting personalized health programs, private coaching is one of the most prevalent forms of serving and affecting your clients' lives. As a private coach, you will be able to understand and increase your knowledge of a person's unique experience better, assist them along their self-awareness journey, and co-create powerful strategies to support their health.
Offering your health services and expertise at a lower price point might help you reach a broader audience than you would in a one-to-one coaching session while also getting to tune in and build rapport with your clients. Besides accessibility, group coaching will enable you to strengthen a sense of community and camaraderie, provide a more general approach to your wellness brilliance, and save time along the way! Hosting digital wellness retreats, launching an online membership program, or facilitating weekly e-meetings (hello, moon circles) are great examples to get you started with your group coaching preparation.
5.
Stretch outside the box.
The beauty of health coaching lies in the almost limitless ways you can contribute to and communicate your offerings to the world at large. Under the colorful umbrella of health coaching services, you can work contracted hours at hospitals, spas, wellness retreat centers, health food stores, or schools, to name a few. You might also choose to teach healthy cooking classes, start a brand featuring your own homemade products, or offer pantry makeover assistance.
Helping others feel and live well through the lens and wisdom of health coaching can be both a soul-nourishing and profitable endeavor. Give these tips a try and your entrepreneurial heart a much-needed boost!