This Adventurer Climbed Everest To Inspire Kids To Follow Their Dreams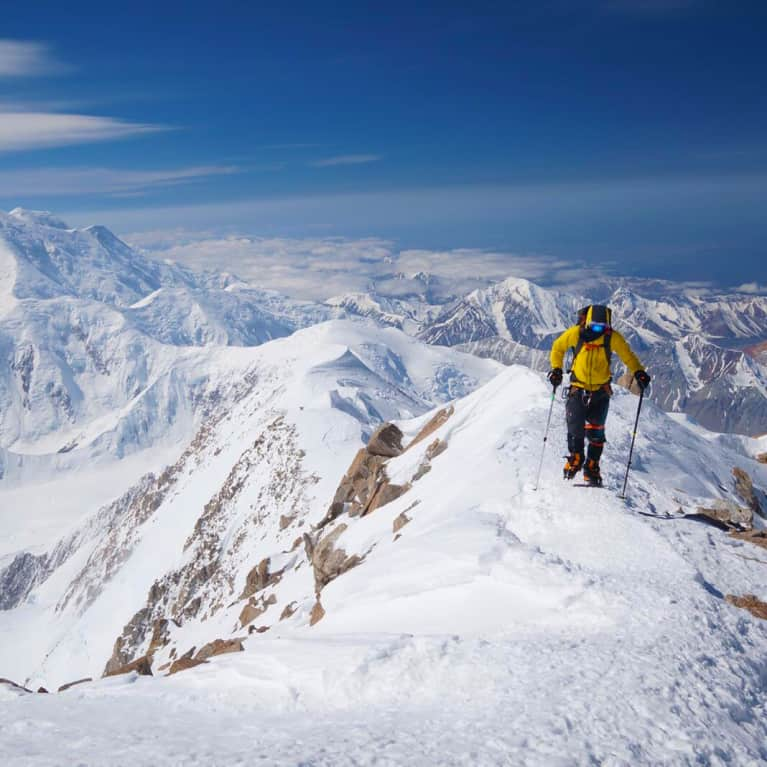 As he forged his way up Everest, Colin O'Brady was overcome with fear and pain. Negative-60-degree wind chills and storm conditions had forced him to retreat once already, and his body had reached levels of exhaustion only weeks of climbing at high altitudes can bring. In the end, he did manage to reach the summit—and it wasn't a desire for bragging rights or a warm bed that got him there. It was the knowledge that thousands of elementary school kids were cheering him on.
O'Brady is living proof of the human capacity to overcome challenges and achieve big dreams.
O'Brady holds the title as the fastest person to complete the Explorers Grand Slam—a climb to the highest mountain on the seven continents, as well as the North and South Pole. He did so over the course of 139 days—but he wasn't alone. Before O'Brady set out, he established a nonprofit called Beyond 7/2 to inspire children to adopt a healthy lifestyle outdoors by giving them a glimpse of his own, albeit extreme, version of one. Through his entire adventure, he maintained dialogues with thousands of schoolkids around the United States, updating them of his whereabouts and answering their questions in real time.
"That was the larger meaning and purpose behind it—to not only push myself and see what I'm made of, but in a greater sense to have some positive impact on my community," O'Brady tells mbg. He's living proof of the human capacity to overcome challenges and achieve big dreams. Not just because of those 139 days but the ones that came before them.
Climbing up from rock bottom.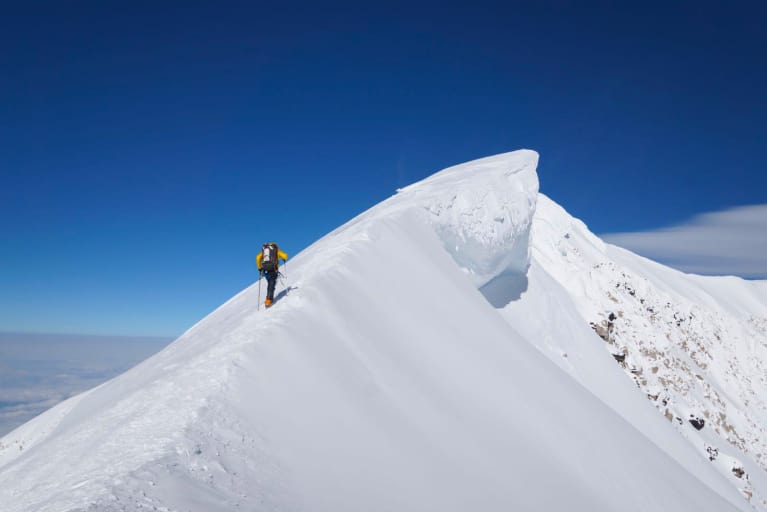 Shortly after graduating from college, an accident on a Thai beach left O'Brady in the hospital with severe burns on most of his lower body. Doctors questioned whether he would ever walk again, and a part of him was ready to accept their diagnosis. His mom was the one who ultimately inspired him to look toward the future instead of fixating on the present, and she challenged him to set a big goal for himself. After 18 months of slow recovery and training, he achieved the goal: He finished the Chicago triathlon. Oh...and he came in first place.
Armed with the knowledge that no setback is permanent, he continued to push his body to the limit and competed in triathlons professionally in 25 countries. After about five years of racing, though, he realized it was time to set his next goal.
"I loved pushing my body to these heights—but I also was hoping to do something greater than myself. I wanted to try and do something remarkable in this world, but I also wanted to shed more light on something I find important: health and wellness, particularly in regards to kids," he explains of the birth of Beyond 7/2.
Sending the next generation outdoors.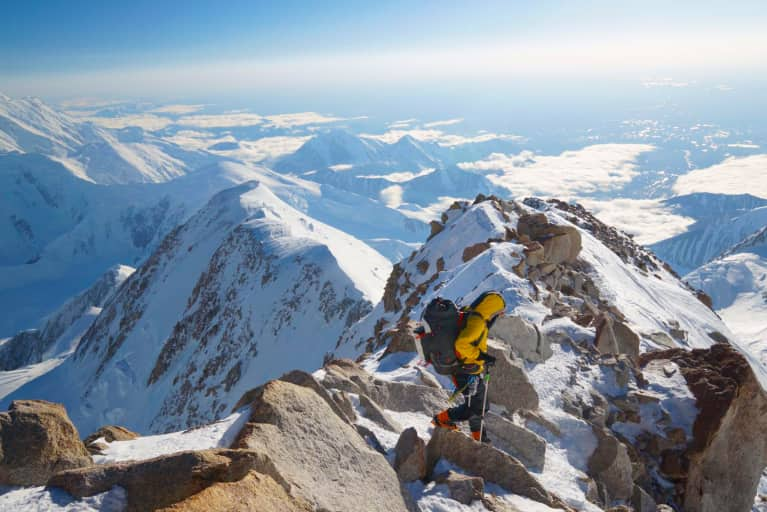 Growing up, O'Brady's family of organic farmers and natural food store founders instilled him with the importance of a balanced diet and consistent exercise. He knows most kids in America did not have a similar upbringing, saying, "I attribute a lot of my success physically and emotionally to having that support of wellness and health in my life. Unfortunately, in this country in particular, more and more kids don't have that support, and they're living more sedentary lifestyles. I feel fortunate to have role models in my life who instilled these wellness principles in me, so this was my way of hopefully giving back and inspiring others."
In order to do so, he asked kids to name an Everest of their own, a metaphorical mountain to climb. "I'm trying to get them to think about the goals they want to set in their own lives and how important health and wellness is to building a foundational element for those successes. We were using this story of achievement as a metaphor for life in general: the peaks and valleys, and overcoming setbacks and perseverance," he says.
The "Everests" he received were varied. Some of the kids wanted to be the first person in their family to graduate college; others had their sights set on becoming the next great Olympian. In the end, their answers stuck with O'Brady more than he could have imagined. "I went out to inspire young people, but in the end it was they who inspired the heck out of me."
Now that he's conquered the Explorers Grand Slam, O'Brady continues to speak at elementary schools and corporate offices alike, sharing his message on the importance of goal setting and perseverance in person. With a TEDx Talk under his belt and speaking engagement at Google to come next month, it's safe to say his message is one people of all ages and backgrounds can learn from.
Need even more reason to get moving outside? Check out this deep dive into why nature is so healing.