Coca-Cola Supports A Plastic-Free Planet With New Investment In Ioniqa Technologies
mbg Contributor
By Caroline Muggia
mbg Contributor
Caroline Muggia is a writer, environmental advocate, and registered yoga teacher (E-RYT) with a B.A. in Environmental Studies & Psychology from Middlebury College.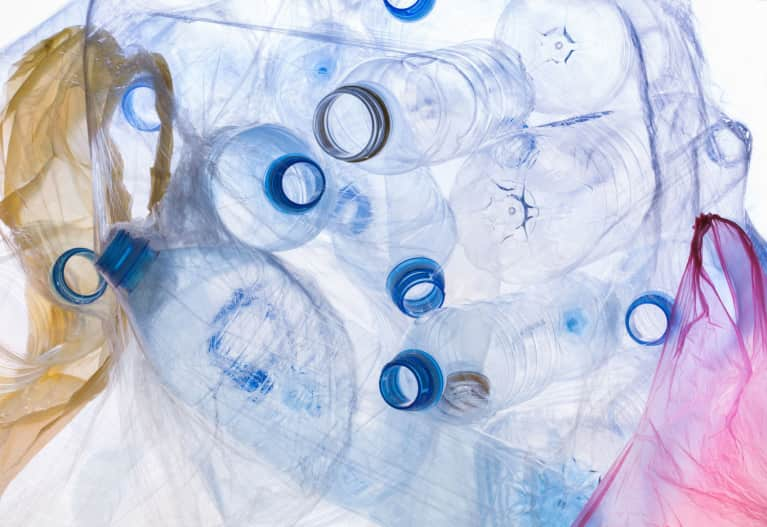 December 15, 2018 — 6:00 AM
Earlier this fall we heard that Coca-Cola, along with some of the world's largest organizations, signed the New Plastics Economy Global Commitment, a commitment to begin eliminating unnecessary plastic packaging and, by 2025, moving entirely to plastic that is reusable, compostable, recyclable, and created using renewable energy.
And according to a recent announcement, it seems as though they are following through on their word. Coca-Cola has invested in Ioniqa Technologies, a recycling company based in the Netherlands. The loan supports the development of Ionqia's new technology, which will eventually make it so hard-to-recycle PET (like colored plastic bottles often rejected from recycling facilities) can be processed into high-quality PET packaging. The lending hand will accelerate the development of the technology so that sooner rather than later Coca-Cola can use the high-grade recycled content for their bottles.
The financial venture also supports Coca-Cola's A World Without Waste mission, which includes a plan to move to 50 percent recycled packaging by 2030.
"Our investment in new and pioneering recycling technologies is an opportunity for significant movement toward closing the loop and creating a circular economy for PET," said Robert Long, chief innovation officer for the Coca-Cola Company.
So far the recycling technology has proved successful in preliminary demonstrations, and a plant is under construction in the Netherlands for use in 2019, though there are some questions around how recycling plants will deal with this new material.
With 1.9 billion bottles of Coca-Cola products consumed each day in more than 200 countries, this investment has the potential for major impact.