Did You Play Outside A Lot As A Kid? Turns Out, It Might've Improved Your Mental Health
mbg Contributor
By Elizabeth Gerson
mbg Contributor
Elizabeth Gerson is a former mindbodygreen intern and a student at Stanford University studying Psychology and Communication with a specialization in Health & Development.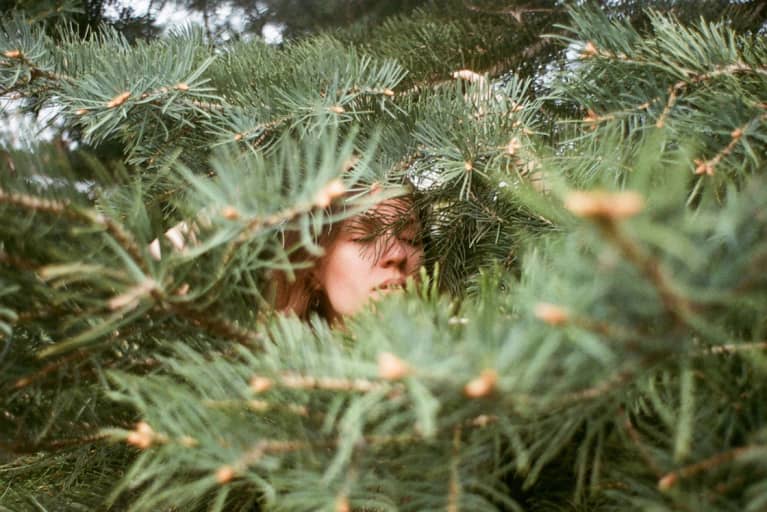 February 25, 2019 — 21:16 PM
A little bit of green can go a long way. Past research has shown that greenery and nature can do wonders for your mood or even boost your immunity, but a new study published in PNAS just took these mental benefits to the next level.
By examining satellite images of the green spaces surrounding the childhood homes of almost a million people, researchers found that children who grew up around lots of green space had a 55 percent reduction in risk of developing mental disorders in adulthood. The study also took into account other factors like socio-economic status and genetics—and greenery still reigned supreme.
To dive even further into their findings, researchers say that timing does actually matter for getting your green space in. These mind-boosting benefits are most potent up to the age of 10, making our childhood years the best time to root ourselves in nature.
For those living in cities, connecting with nature is not always easy, and it'll only continue to be vital as an estimated 68 percent of the world population will be living in urban areas by the year 2050.
While the study focused on the benefits of greenery in childhood, it's never too late to enjoy all of the benefits that nature has to offer. Whether you're a city mouse or a country mouse, there are plenty of ways to get more green in your day-to-day.
Sprinkling your desk or windowsill at home with houseplants can be an easy way to bring the outdoors inside. Find the nearest park and try out some earthing to get more grounded (literally). Take a page from New York City, the OG concrete jungle, and look out for initiatives that work to make the city more green and sustainable, like theirs to protect the bees.
Whether you're wanting to better yourself or raise happy children, it seems like not only eating your greens but spending time in green space may be good places to start.