The Gentle Detox Ingredient Your Skin Care Regimen Needs Now
Contributing Wellness & Beauty Editor
By Lindsay Kellner
Contributing Wellness & Beauty Editor
Lindsay is a freelance writer and certified yoga instructor based in Brooklyn, NY. She holds a journalism and psychology degree from New York University. Kellner is the co-author of "The Spirit Almanac: A Modern Guide to Ancient Self Care," with mbg Sustainability Editor Emma Loewe.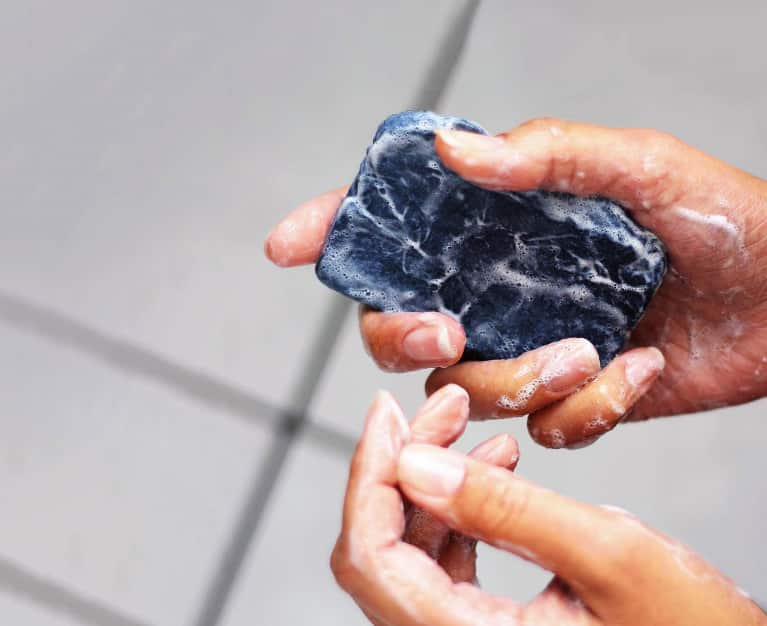 Our editors have independently chosen the products listed on this page. If you purchase something mentioned in this article, we may
earn a small commission
.
There's a new guard of charcoal products on the market—they are targeted, gentle, and, yes, detoxifying. After an indulgent holiday season, it can be tempting to do an overhaul of your skin care regimen, attempting to undo the damage of sugar, booze, and other excesses. Consider adding a bit of charcoal to your routine instead. "Charcoal is known for its ability to draw toxins out of the skin," said Britta Plug, holistic esthetician and health coach.
She also mentioned that she typically recommends charcoal in the summer when we sweat quite a bit, as it can be drying in the cold weather. Not these products! These seven are hand-picked, gentle but powerful products that address your detox needs, even in peak winter:
1. One Love Organics The Cleansing Sponge: Bamboo Charcoal Heart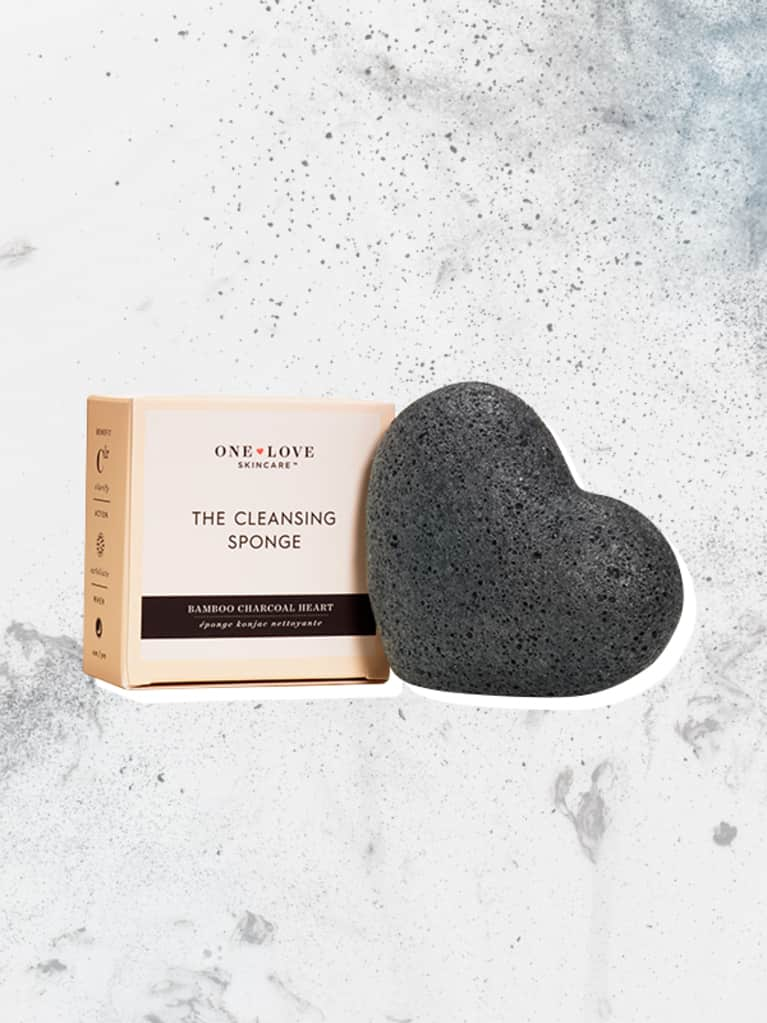 This sponge made of plant fiber is packed with gentle healing properties thanks to bamboo charcoal. To cleanse, simply douse it with warm water to soften, watch it expand, and buff away makeup, oil, dirt, and grime. Pro tip: Use it while traveling as a compact cleanser that won't explode in your suitcase.
One Love Organics The Cleansing Sponge: Bamboo Charcoal Heart ($10)
2. Lavanila The Healthy Underarm Mask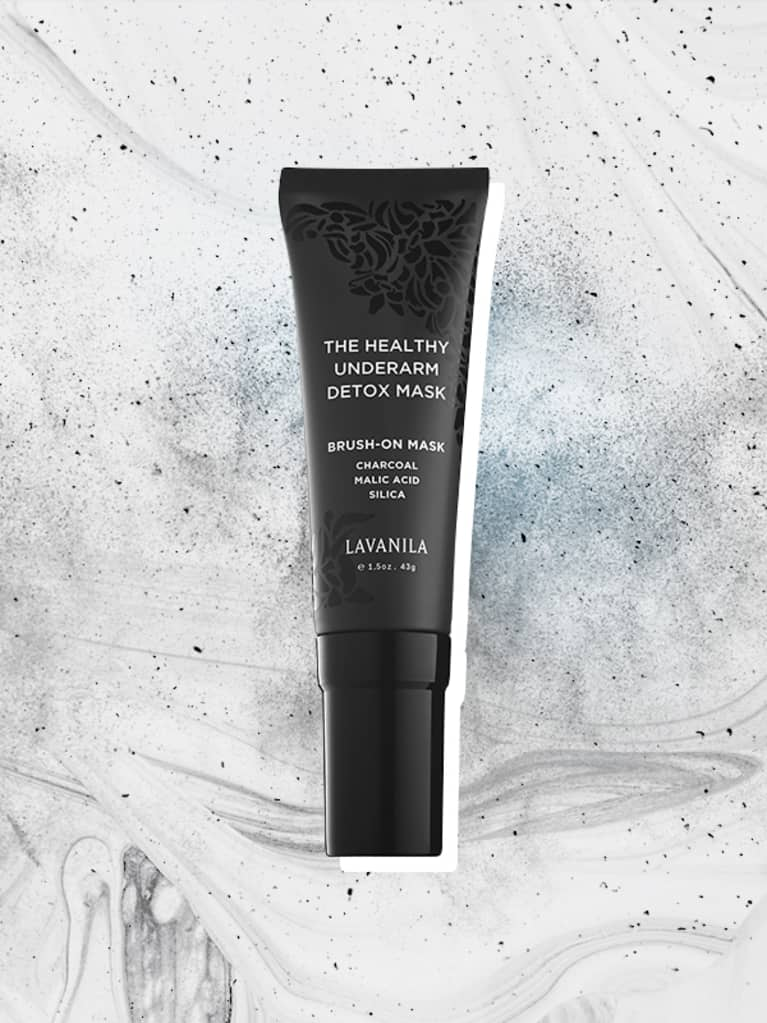 One of the biggest complaints people have about transitioning to natural deodorant is the "detox period," which can occur when someone has been using an aluminum-based antiperspirant (or other sweat gland-clogging product) for years without a break. This mask helps draw out impurities, deodorizes, and makes the transition to natural deodorant a little less stinky.

Lavanila The Healthy Underarm Mask ($26)
3. Brown & Coconut Peppermint Charcoal Bar Soap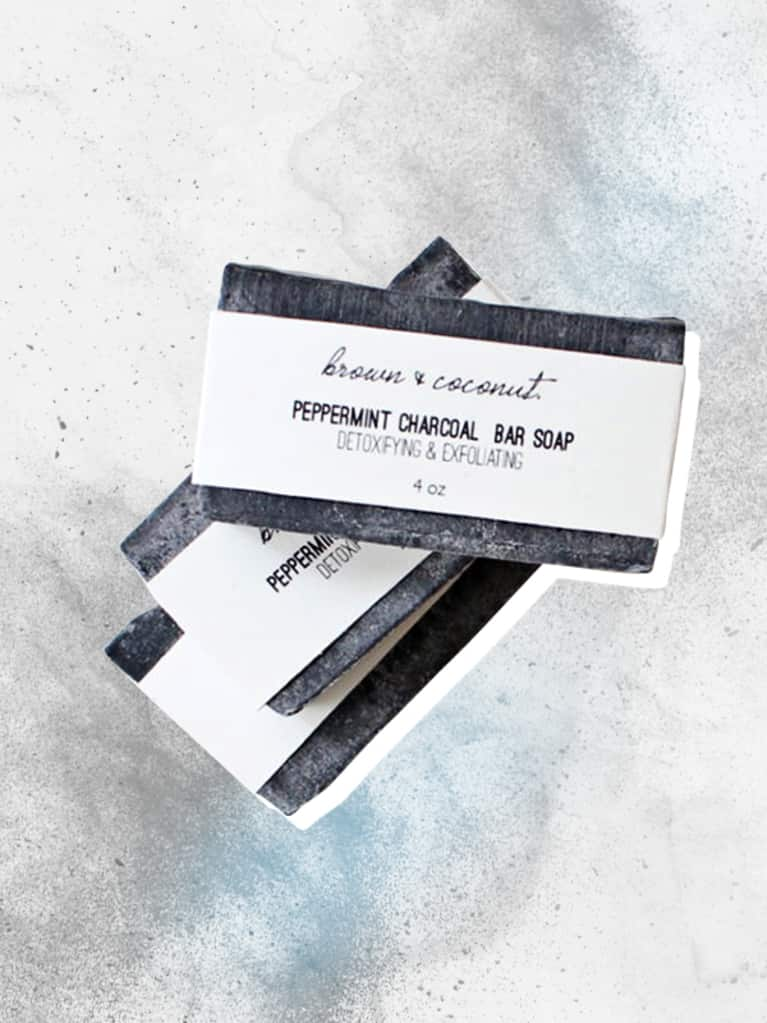 This bar of soap smells refreshingly minty, and although it's charcoal, it's full of moisture from shea butter and coconut oil. Finally, a soap that detoxes without the dryness.

Brown + Coconut Peppermint Charcoal Bar Soap ($12)
4. Kaia Naturals: The Charcoal Underarm Detox Kit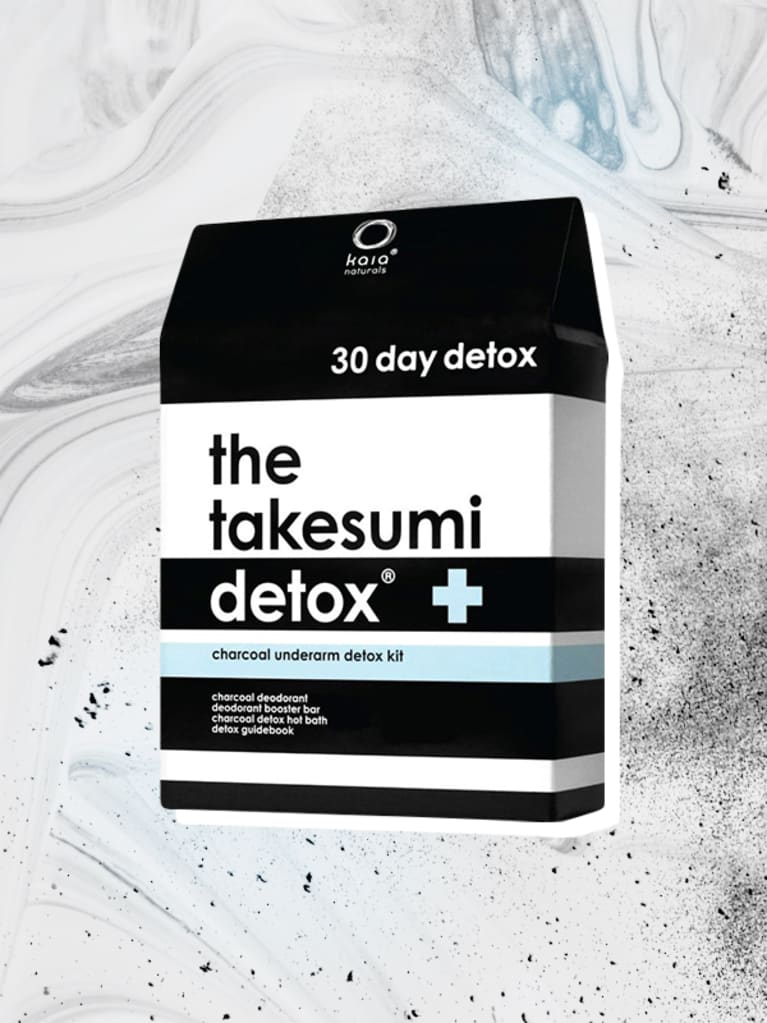 Do you notice a theme? This new crop of charcoal products is helping to ease the natural deodorant transition—hallelujah! The Kaia Naturals underarm detox kit comes with a soap that contains charcoal and apple cider vinegar. Both ingredients help draw toxins out and cleanse the sensitive area naturally.

Kaia Naturals The Charcoal Underarm Detox Kit ($42)
5. Origins Clear Improvement Active Charcoal Cleansing Powder
It's true: Powder cleansers are here to stay. This one by Origins is a top pick because you can dilute it with water to the strength of your liking—a feature that's very important for a naturally strong ingredient like charcoal. Add more water if your skin is dry and a little less if it's oily or if you need a thorough exfoliation.

Origins Clear Improvement Active Charcoal Cleansing Powder ($30)
6. Briogeo Scalp Revival Charcoal + Coconut Oil Micro-Exfoliating Shampoo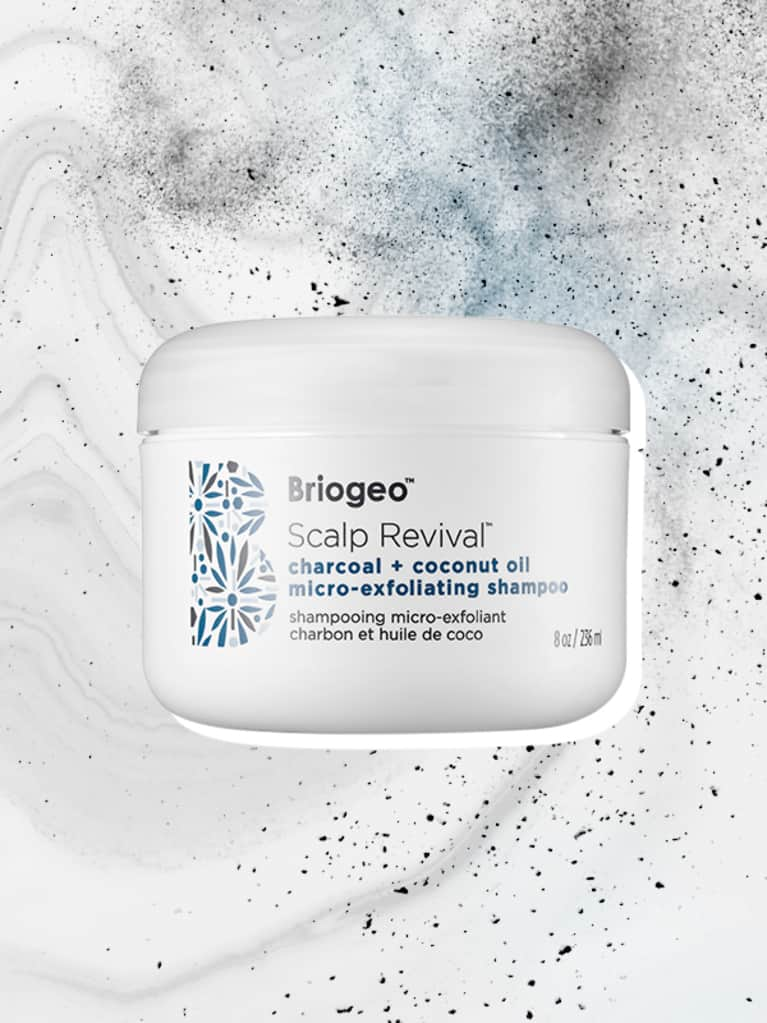 7. Schmidt's Naturals Charcoal & Magnesium Enriched Deodorant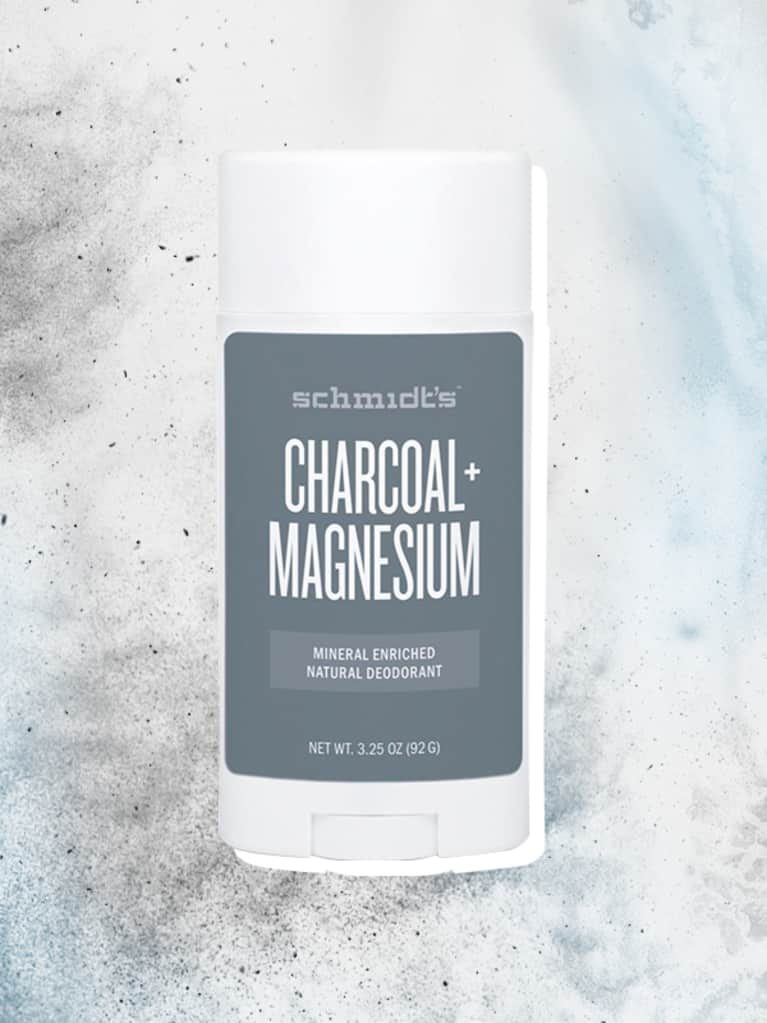 Another reason people don't switch to naturals? Some formulas leave you feeling a little "moist." While that's not inherently a bad thing—it's good to let your pits sweat—this charcoal and magnesium stick by Schmidt's is quite helpful for absorbing excess moisture.

Schmidt's Naturals Charcoal & Magnesium Enriched Deodorant ($10)