Scientists Find Changing Your Diet Can Help Prevent Vision Loss
mbg Editorial Assistant
By Eliza Sullivan
mbg Editorial Assistant
Eliza Sullivan is an Editorial Assistant at mindbodygreen. She has bachelor's degrees in journalism and english literature from Boston University.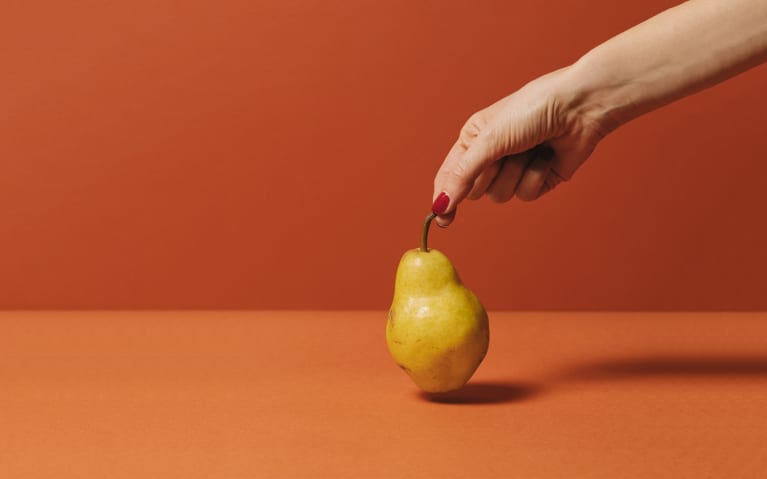 December 13, 2019 — 22:55 PM
A new study conducted at the University of Buffalo has found that certain traits of a "poor" diet can increase the risk of age-related macular degeneration (AMD).
The term macular degeneration refers to a set of diseases that result in a loss of vision due to damage to or deterioration of the retina. As a group, they are a leading causes of vision loss.
What did the researchers find?
In the study, researchers found that people who consumed a diet high in red or processed meat, fried food, refined grains, and high-fat dairy were three times more likely to experience one of the forms of vision loss associated with AMD, specifically late AMD.
The diet pattern, which includes these "unhealthy foods," is consistent with what would be called a "Western diet." The Western diet pattern is similar to the standard American diet and is characterized by higher intakes of processed, high fat, and high sugar foods.
Over 18 years the researchers repeatedly checked in with subjects and found that "people who had no AMD or early AMD at the start of our study and reported frequently consuming unhealthy foods were more likely to develop vision-threatening, late stage disease approximately 18 years later," according to study senior author Amy Millen, Ph.D.
The correlation between diet and AMD was specifically related to people progressing to late AMD, but there was not a definite correlation between early stages of AMD and diet.
Why does this matter, and what's next for research?
AMD is a disease that can occur in phases, and it is often not until late AMD that vision loss becomes explicitly noticeable. For this reason, people will often live with earlier stages of the disease without knowing for some time.
According to the researchers, not all cases progress to late AMD. While early AMD is not necessarily noticeable in vision loss, it can be detected during eye exams—all the more reason to make sure you schedule one annually.
"From a public health standpoint, we can tell people that if you have early AMD, it is likely in your best interest to limit your intake of processed meat, fried food, refined grains and high-fat dairy to preserve your vision over time."
If early AMD is detected during an eye exam, the findings of this study suggest that removing (or at least decreasing your consumption of) these foods could help slow or prevent disease progression.
Further explorations into the impact of overall diet as opposed to individual nutrients will potentially provide more context for preserving eye health. If you feel yours is beginning to wane, check out these natural remedies that may help.