A 6-Move Cardio Workout You Can Do At Home
Certified Personal Trainer
By Krista Stryker, NSCA-CPT
Certified Personal Trainer
Krista Stryker, NSCA-CPT is the author of The 12-Minute Athlete: Get Fitter, Faster, and Stronger Using HIIT and Your Bodyweight and a leading expert on HIIT and bodyweight fitness. She lives in Venice, California, and is a certified personal trainer through the National Strength and Conditioning Association.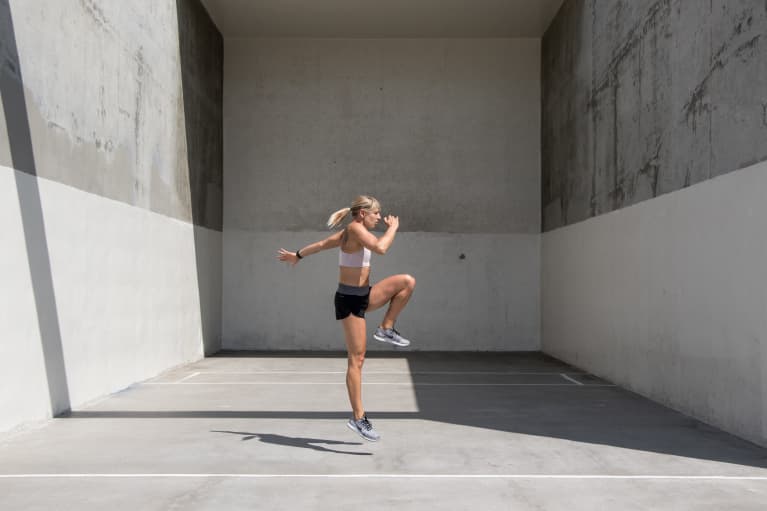 Most of us around the world are staying home right now, which means we're also moving less than ever. Unless you're going for socially distanced runs, you're probably not doing a ton of cardio these days. But it's just as important now (if not more so) to regularly rev your heart rate. Cardio workouts can help manage stress and anxiety, increase concentration, and even positively affect our moods.
That's why I put together this quick cardio workout you can do at home. You don't need any equipment, although it might be helpful to grab a mat. Challenge yourself to focus on speed while maintaining good form, to get the most out of every rep.
Summary
Time: 10 to 15 minutes
Equipment: Mat
Instructions: Complete the indicated number of reps for each move. Do each move for three to four rounds, resting up to a minute in between each set. Then continue to the next exercise.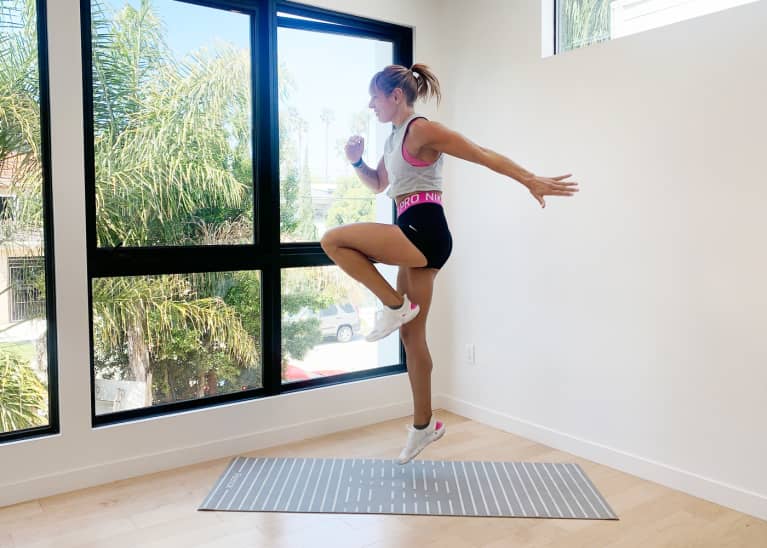 How to: Start by standing with both feet on the ground, hands at your sides. Drive one knee toward your chest as high as you can. Immediately bring it to the ground and repeat with your other knee. That's one rep. Complete 50.
Note: Go as fast as you can. You should feel like you're sprinting in place.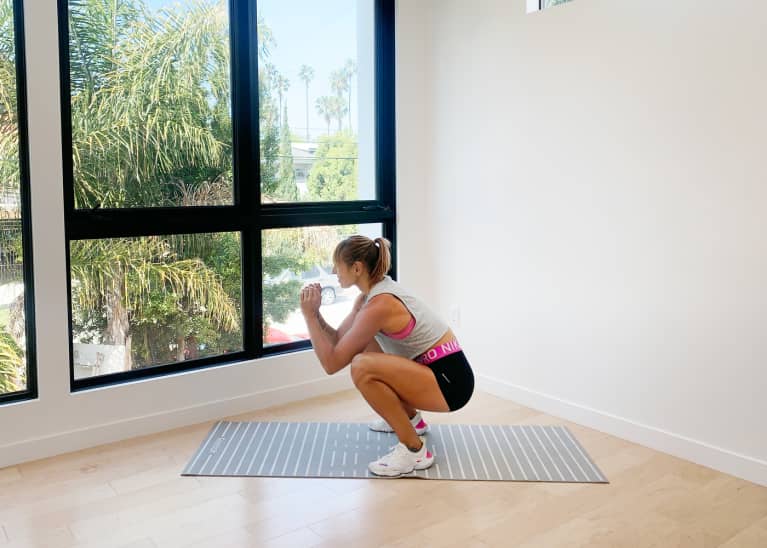 How to: Stand with your feet about hip-width apart. Pull your shoulders back, engage your core, sit your hips back, and lower into a deep squat.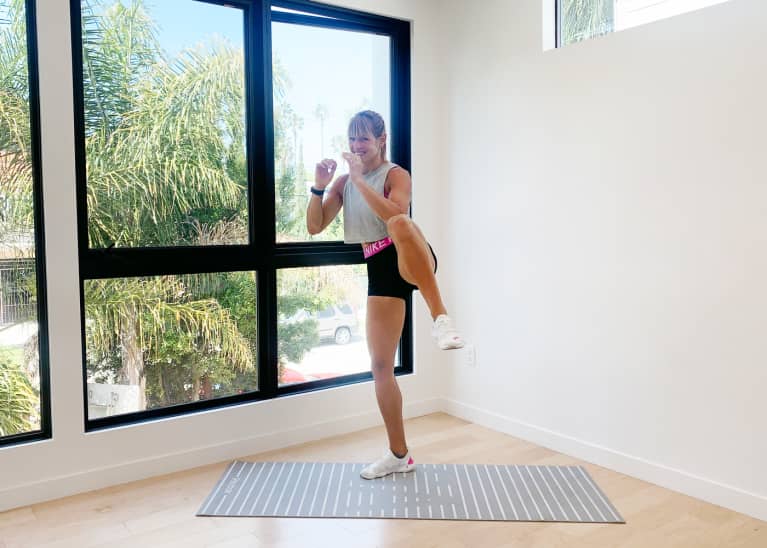 Return to standing while simultaneously raising one knee toward your elbow on your same side. Lower into a squat and repeat on the opposite side. That's one rep. Complete 5.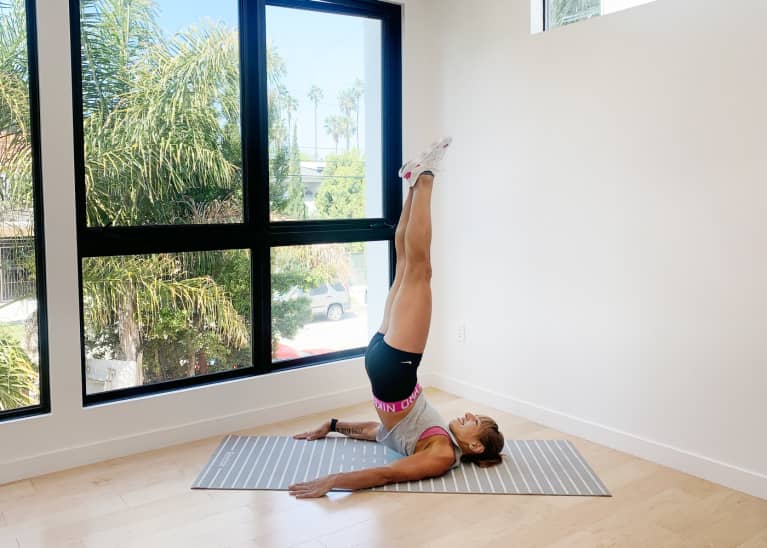 How to: Lie on your back with your legs straight, placing palms down, with hands slightly wider than shoulder-width apart. Keeping your core tight, lift your legs off of the floor while keeping your knees as straight as possible and your toes pointed. Just before your legs reach vertical, lift your lower back off the floor into an extended candlestick position.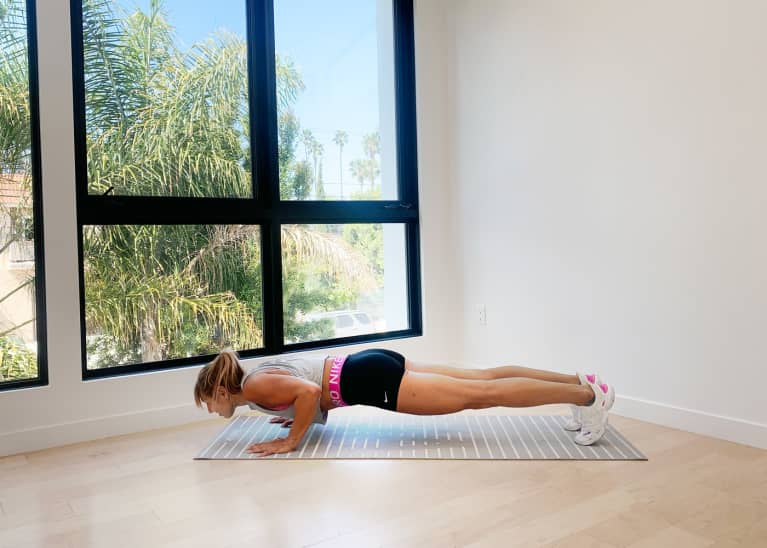 Lower down, then immediately rock onto your feet and set your palms flat on the floor in front of you. Jump your feet back, then do a pushup. Jump forward then jump up straight in the air, adding a clap at the top. That's one rep. Complete 10.
4.
Pushup to Backward Lunges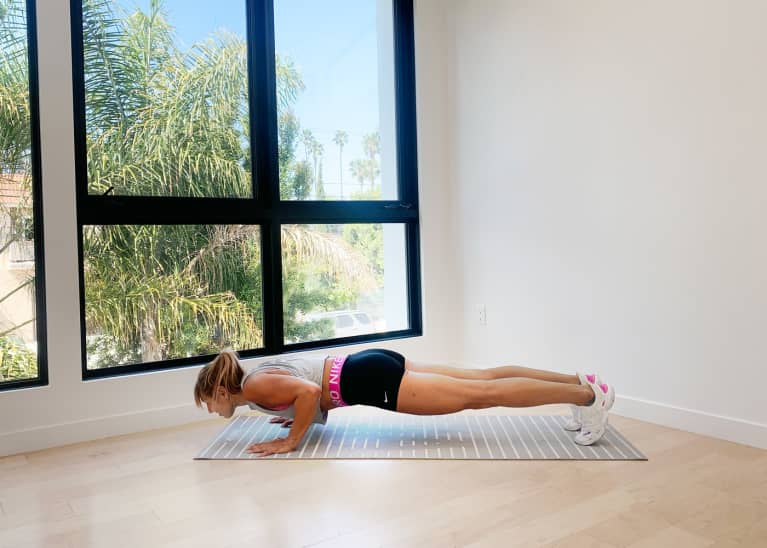 How to: From standing, jump or step down into a pushup position with your shoulders directly over your wrists and your arms close to your ribs. Keeping your core tight, lower your body into a pushup, with your gaze slightly in front of your hands.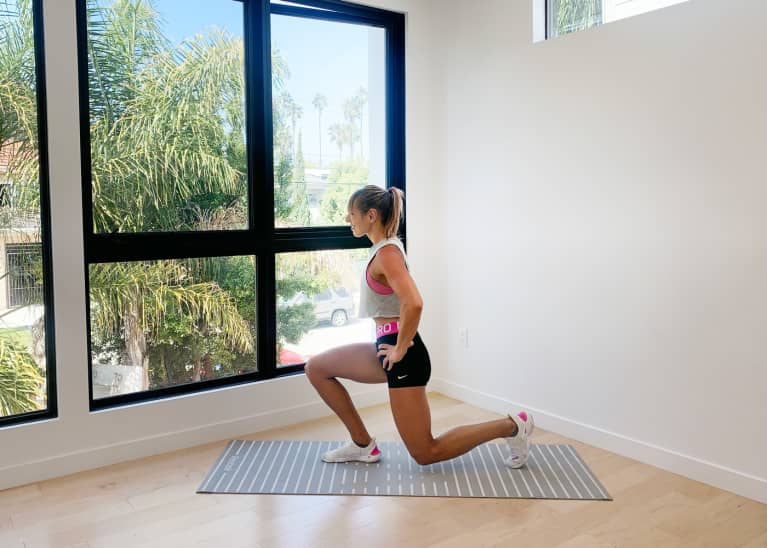 At the top of your pushup, jump or step back up to standing, then immediately do a backward lunge on your right side. Repeat this sequence, this time lunging on your left side. That's one rep. Complete 10.
Beginner modification: Perform pushups with your hands on an elevated surface to make this exercise easier.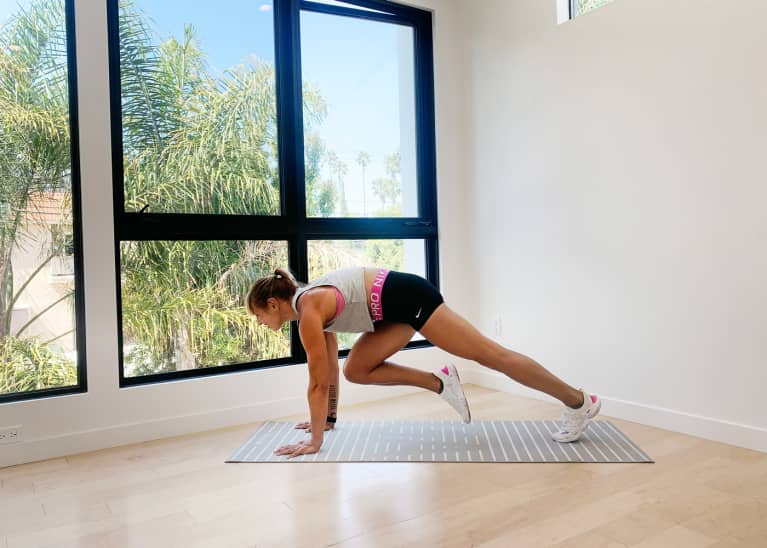 How to: Start in a high plank position, with your core engaged. Bring one knee toward your chest, then repeat with the other knee so it feels like you're running in place. That's one rep. Complete 50.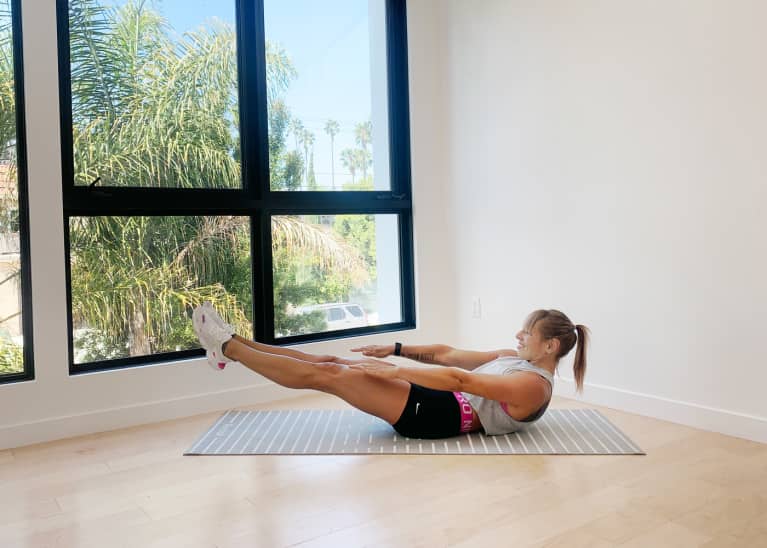 How to: Lie on your back with your legs straight and arms reaching toward your knees. Pull your belly button toward your spine as you raise your arms and legs.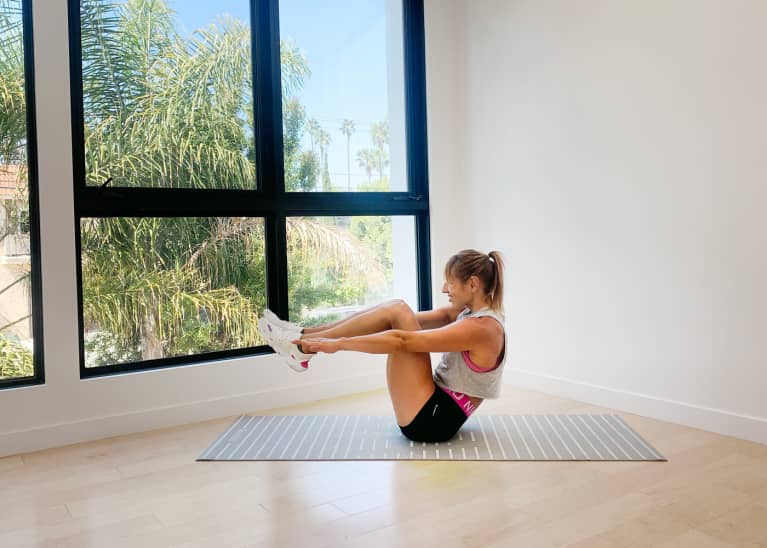 Tuck your knees toward your chest, pressing your hands forward. Return to the starting position. That's one rep. Complete 15.