9 Cannabis-Infused Face Oils For Every Skin Type

Contributing Wellness & Beauty Editor
By Lindsay Kellner
Contributing Wellness & Beauty Editor
Lindsay is a freelance writer and certified yoga instructor based in Brooklyn, NY. She holds a journalism and psychology degree from New York University. Kellner is the co-author of "The Spirit Almanac: A Modern Guide to Ancient Self Care," with mbg Sustainability Editor Emma Loewe.
Image by Megan Doty / mbg Creative
January 17, 2019
Cannabis-infused skin care has been riding the wave of CBD and cannabis everything for several years: CBD is being used to support healthy inflammation levels, calm anxiety, help with sleep, and much, much more. While many are still skeptical because research on cannabis as a healing plant is just beginning, the promising preliminary studies coupled with self-reported benefits seem to be enough for the internet to take notice. As wellness trends undoubtedly influence beauty products (hello, adaptogenic mushrooms), it's no surprise that alchemists are blending CBD and other parts of the cannabis plant into muscle salves, essential oil roll-ons, and face oils. For the record, cannabis is the umbrella term for CBD and hemp oils, both of which are trending in the green beauty market. These are the cleanest, greenest products that have been formulated for all skin types:
Advertisement
This ad is displayed using third party content and we do not control its accessibility features.
Herbivore Emerald Cannabis Sativa Hemp Seed Deep Moisture Glow Oil
There's no psychoactive THC or even CBD in this oil—instead, it's infused with hemp seed oil from the sativa cannabis plant along with anti-inflammatory turmeric extract, adaptogenic ashwagandha, and ultra-hydrating squalane oil. A redness-prone complexion's best friend, it's calming, hydrating, and glow-inducing.
Emerald Cannabis Sativa Hemp Seed Deep Moisture Glow Oil, Herbivore, $48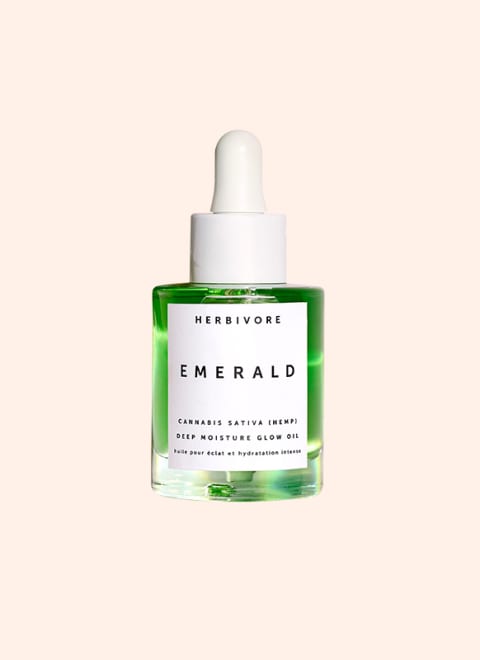 mbg creative x Herbivore Botanicals / Herbivore Botanicals
Jeffrey James Botanicals The Glow Serum
This 100 percent oil serum is made with only nine ingredients: a base blend of olive oil and jojoba oil, joined by cannabis sativa hemp oil, tamanu oil, camellia seed oil, sea buckthorn oil, essential oil of geranium, and passionflower oil. It's a great "starter" for oil-phobes because it's lightweight enough for year-round hydration and appropriate for all skin types.
The Glow Serum, Jeffrey James Botanicals, $48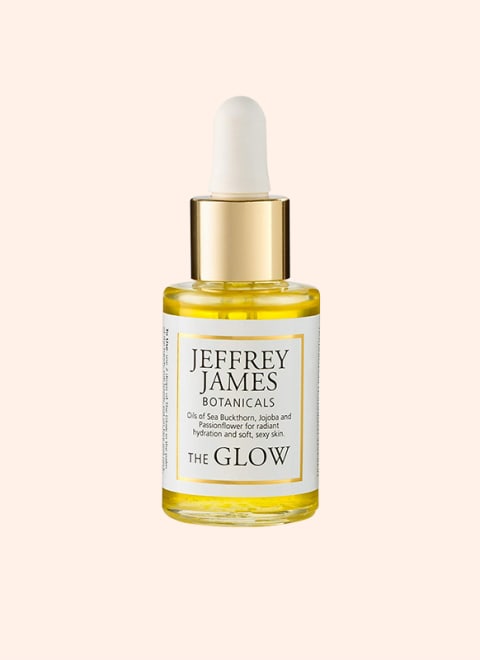 mbg Creative x Jeffrey James
from.ever.since Contour Serum
Formulated without parabens, pesticides, phthalates, artificial dyes, or synthetic fragrances, this serum is packed with active botanicals, CBD included, to hydrate and support the skin. Aloe vera, green tea leaf extract, chamomile extract, and comfrey leaf extract, along with hydrolyzed collagen, pack inflammatory-reducing antioxidants to help the skin repair from pollution and other environmental damage.
Contour Serum, from.ever.since, $95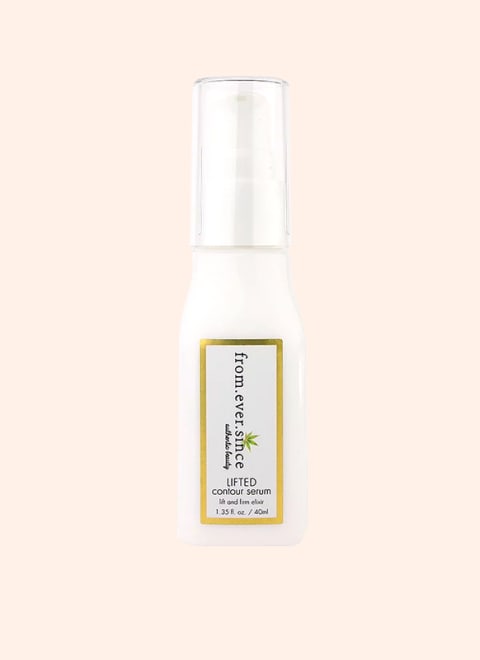 mbg creative x for.ever.since / for.ever.since
Advertisement
This ad is displayed using third party content and we do not control its accessibility features.
Cordial Organics Nourish Facial Oil
Another simple seven-ingredient oil, Cordial Organics' CBD-infused formula is made with organic ingredients, calming essential oils, and super-lightweight chia seed oil. Each bottle contains 150 mg of CBD along with mortelle flower oil, rose otto oil, chamomile oil, neroli, and non-GMO vitamin E to sooth the skin and delight the nose. All Cordial products are formulated with CBD because the founders Desi and Shelly believe in bringing the skin-healing powers of the cannabis plant at an accessible price-point.
Nourish Facial Oil, Cordial Organics, $44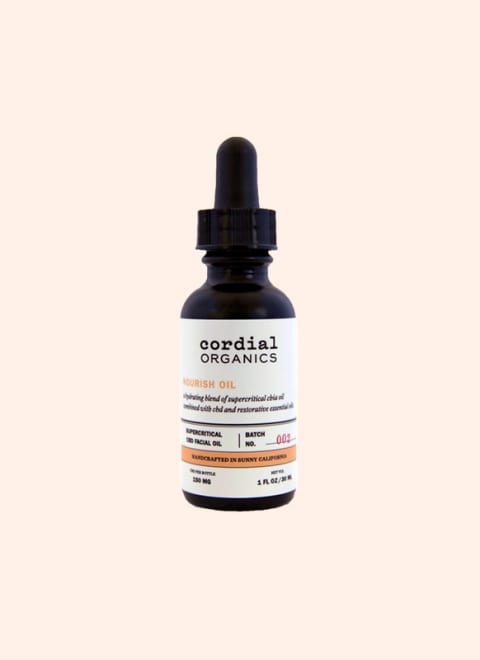 mbg Creative x Cordial Organics
KHUS KHUS Sen Facial Serum
KHUS KHUS, like many other clean beauty brands, relies on the potency of active botanicals to deliver efficacy in a natural way. But the ones they've chosen are unique—ruh khus (perhaps the plant for which the brand is named) helps repair the skin's barrier and is helpful for dry skin, acne-prone skin, and everything in between. Nepal rhododendron helps support the skin in its stress response. Other ingredients like black currant seed oil, squalane, eco-certified CO2-extracted hemp oil, buriti oil, and wild French lavender work to keep inflammatory conditions like eczema, psoriasis, acne, and dry skin at bay.
Sen Facial Serum, KHUS KHUS, $80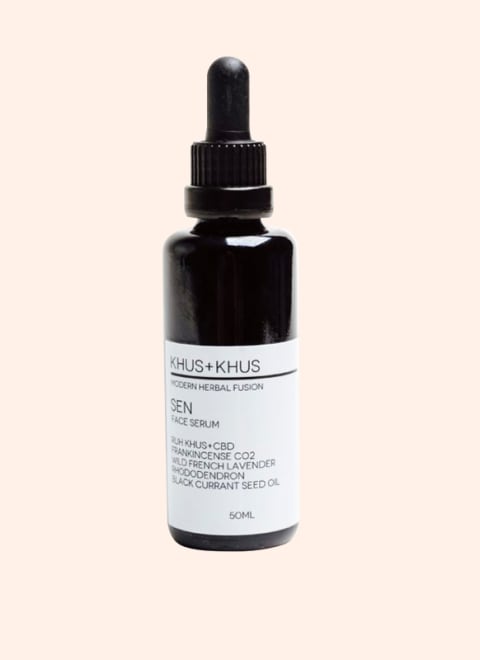 mbg creative x KHUS KHUS / KHUS KHUS
Defynt Skin The Anti-Serum
It's called the "Anti-Serum" not because it's the anti-establishment serum of serums, but for concentration of antioxidants and anti-aging ingredients packed into the formula. Infused with vitamins A, B3, B5, and E and hyaluronic acid, it has skin-renewing properties like smoothing and hydrating, while 100 mg of CBD supports healthy inflammation levels, and vitamin C brightens the complexion. Use it at night before bed for best results.
The Anti-Serum, Defynt Skin, $89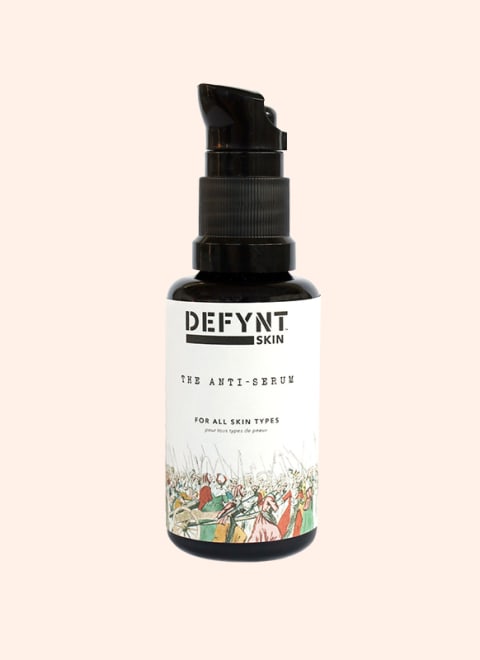 mbg creative x Defynt / Defynt
Advertisement
This ad is displayed using third party content and we do not control its accessibility features.
Mad Hippie Antioxidant Facial Oil
Count on Mad Hippie to create a product that's affordable, natural, preservative-free, thoughtfully formulated, and downright charming. This facial contains a number of potent botanicals that usually come at a much higher price point—at $25, you're getting a lot of bang for your buck. Virtually any skin type can use this oil. The base is argan, while raspberry, hemp, and sea buckthorn work to undo damage caused by the environment and protect the skin.
Antioxidant Facial Oil, Mad Hippie, $25
mbg Creative x Mad Hippie
Crave Skincare Rebel-C Serum
Supercharged with CBD, hemp oil, probiotics, and vitamin C, this serum is a brightening, damage-reversing, hydrating blend that's like a multivitamin for your face. It offers protection from environmental agitators while CBD and hemp oil soothe inflammation from blemishes, sun damage, or dryness and irritation. Use it in the morning as a layer of protection (PSA: You'll still need sunscreen).
Virgin Skin Serum, Crave Skincare, $49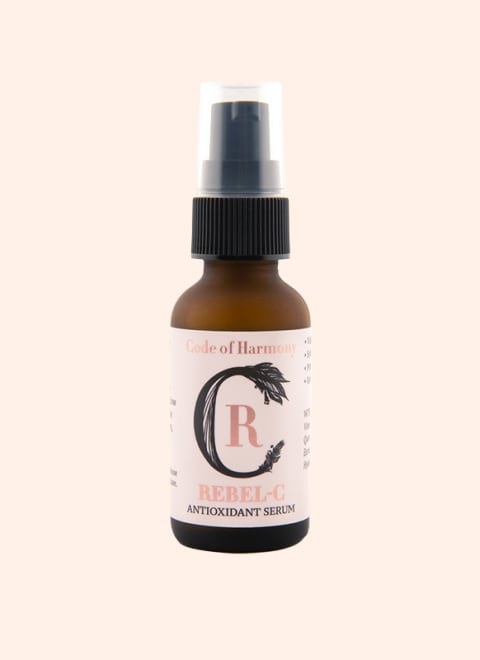 mbg Creative x Crave Skincare
Ildi Pekar Tissue Repair Serum Infused With CBD Oil
Perhaps the mother of all cannabis-infused facial serums, this super-natural, super-hydrating, super-concentrated blend of oils and plant extracts includes only the essentials. Aloe vera juice, vitamins C and B3, probiotics, bilberry extract, sugar from cane and maple, orange and lemon extract, hyaluronic acid, CBD oil, and cucumber extract make for a potent, soothing tonic for skin that's tired, dull, dry, or inflamed. A little goes a long way—one or two drops with each use is all you need.
Tissue Repair Serum, Ildi Pekar, $148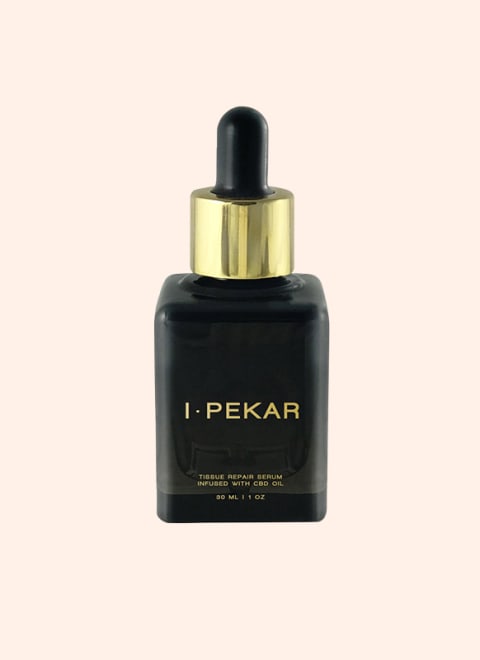 mbg Creative x Ildi Pekar
Want to turn your passion for wellbeing into a fulfilling career? Become a Certified Health Coach! Learn more here.
Advertisement
This ad is displayed using third party content and we do not control its accessibility features.