7 Things You Need To Know Today (October 18, 2018)
mbg Contributor
By Caroline Muggia
mbg Contributor
Caroline Muggia is a writer, environmental advocate, and registered yoga teacher (E-RYT) with a B.A. in Environmental Studies & Psychology from Middlebury College.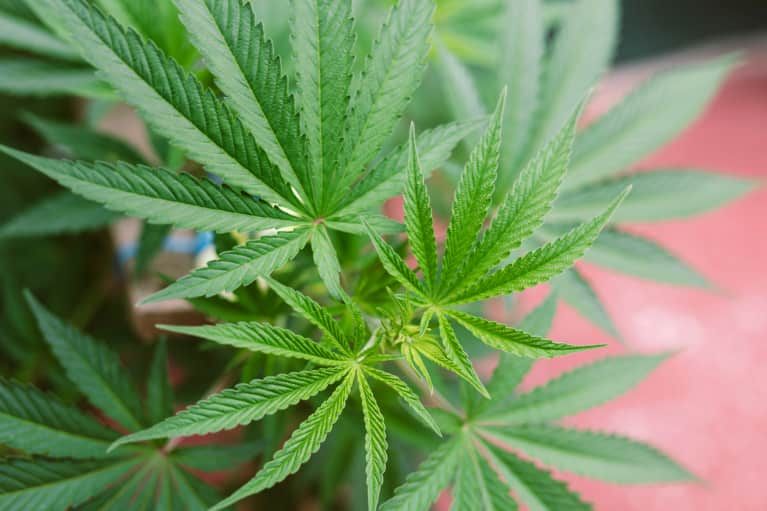 October 18, 2018 — 9:00 AM
1.
Canada just legalized cannabis.
Today recreational cannabis was legally sold in Canada for the first time, making it the second country in the world (after Uruguay) to legalize the possession, sale, and purchase of the plant for recreational purposes. Medical marijuana has been legal in the country since 2001, but still, this shift in policy will be a big change for the country. (BBC)
2.
Contraception just went high-tech with a new self-lubricating condom.
Scientists are revolutionizing contraception with a new condom design that could eliminate the need for lubricant and decrease the number of STD cases and unplanned pregnancies… Yes. Really. This self-lubricating condom, backed by the Bill and Melinda Gates Foundation, stays slippery for more than 1,000 thrusts—and 43 percent of those who tried it said it would increase their condom use. (Business Insider)
3.
Listen up: We might have just found a solution to hearing loss.
In what is potentially a groundbreaking new discovery, scientists have found a way to regrow people's cochlea, a part of the ear that is responsible for hearing and can degrade with age. "This research demonstrates a signaling pathway that can be activated by different methods and could represent a new approach to cochlear regeneration and, ultimately, restoration of hearing," said a lead researcher. (Science Daily)
4.
Jamaica is raising the bar on plastic bans.
Jamaica has joined the ranks of many cities and countries around the world enacting legislation to ban plastic bags and straws—but it's taking things one step further. The island nation will be banning plastic bags, drinking straws, AND foam containers by January next year. The environment thanks you, Jamaica. (TreeHugger)
5.
There's now a scientific term for "he's just not that into you."
Researchers have coined the term "asymmetrically committed relationships" to describe when there's a significant difference between how invested each person is in the relationship. There are also certain kinds of people more likely to find themselves in these so-called ACRs, according to a new study. (mbg)
6.
Want to run faster, longer, and more easily? Put this on.
Nike sells shoes that promise to improve running efficiency by 4 percent, but a team of researchers just invented a wearable device that helps a runner use their own muscular power more effectively, cutting energy costs by 8 percent. What this could mean for competitive athletes is up for debate, but the inventor hopes the device would be used for leisure, like to keep up with faster-running partners or encourage people who dislike running to finally give it a try. (NYT)
7.
A new poll highlights the effects of opioids on rural communities.
A new poll from NPR, the Robert Wood Johnson Foundation, and the Harvard T.H. Chan School of Public Health found that 25 percent of rural Americans say opioid and other drug abuse is the biggest problem that faces their local communities. Twenty-one percent say economic concerns are the biggest issue that faces their community—and no other issues even come close. (NPR)