How Your Diet Can Sabotage Your Gut & Liver Health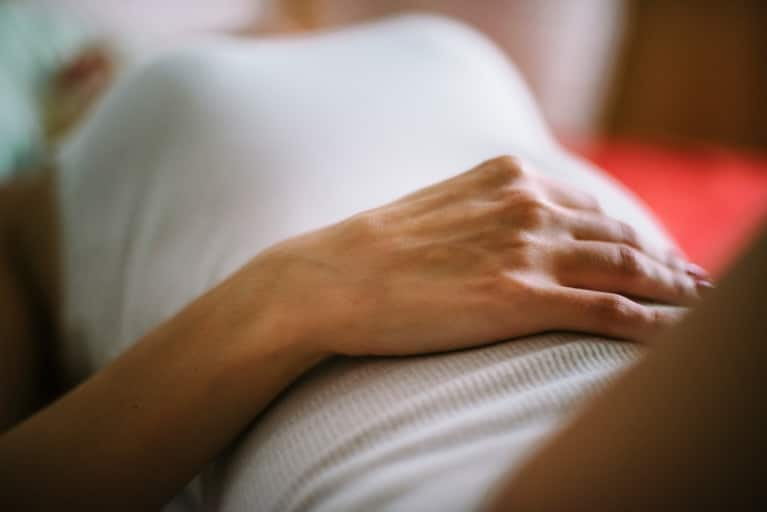 Ever feel like health news is too overwhelming, fast-paced, or hard to decipher? Us too. Here, we filter through the latest in integrative health, wellness trends, and nutrition advice, reporting on the most exciting and meaningful breakthroughs. We'll tell you exactly what you need to know—and how it might help you become a healthier and happier human.
Maybe you've read about the gut-brain axis and how microbiome health can influence a person's mood, memory, and overall mental health. But what about the rest of the body? Isn't our gut linked to our other vital organs as well? The more we learn about the microbiome, the more we realize it's connected to just about every aspect of our health. And now a new study, published in the American Journal of Pathology, was able to link chronic liver inflammation to the typical Western diet and gut bacteria—demonstrating the delicate balance between the gut and drawing our attention to the gut-liver axis.
The Western diet and liver inflammation.
People who have liver disease often present with reduced amounts of a bile acid receptor called farnesoid X receptor (FXR). Because of this, researchers often study liver disease using mice who are FXR deficient. For this study, mice with and without FXR were put on either a control diet or a typical Western diet (high fat and high sugar) for 10 months. Data showed that both the normal mice on a Western diet and FXR-deficient mice on the control diet developed chronic liver inflammation. Interestingly, the FXR-deficient mice on the Western diet had the most severe fatty liver disease. This means that a Western diet and FXR deactivation increased inflammation in the liver, and this inflammation was even greater when the two factors were present in the same mouse.
Drawing connections between gut health and liver health.
To treat the liver inflammation, researchers administered different types of antibiotics. They discovered that antibiotics were able to reduce liver inflammation in the mice eating a normal diet, but they didn't work for those on the Western diet. After a thorough microbiome analysis, researchers concluded that the Western diet likely damages the liver by increasing levels of pro-inflammatory gut bacteria and decreasing levels of good bacteria, which is bad news. The good news? The data showed that probiotic bacteria—Lactococcus, Lactobacillus, and Coprococcus, specifically—could protect the liver from inflammation. Excuse us while we go stock up on yogurt.
According to researchers on the study: "Our data show that diet, gender, and different antibiotic treatments alter the gut microbiota as well as bile acid profile and have different effects on liver inflammation." And this is important because it links gut health and liver health, a connection that makes even more sense when you learn that the liver receives 70 percent of its blood supply from the intestine. This new research also points to the possibility that probiotics could be used to treat or prevent liver inflammation and disease in the future, which we think is pretty cool.
Probiotics are becoming more and more popular in the medical community. Here's why this psychiatrist recommends them to her patients.