Can You Breastfeed With Implants? Doctors & Plastic Surgeons Weigh In
Contributing Wellness & Beauty Editor
By Lindsay Kellner
Contributing Wellness & Beauty Editor
Lindsay is a freelance writer and certified yoga instructor based in Brooklyn, NY. She holds a journalism and psychology degree from New York University. Kellner is the co-author of "The Spirit Almanac: A Modern Guide to Ancient Self Care," with mbg Sustainability Editor Emma Loewe.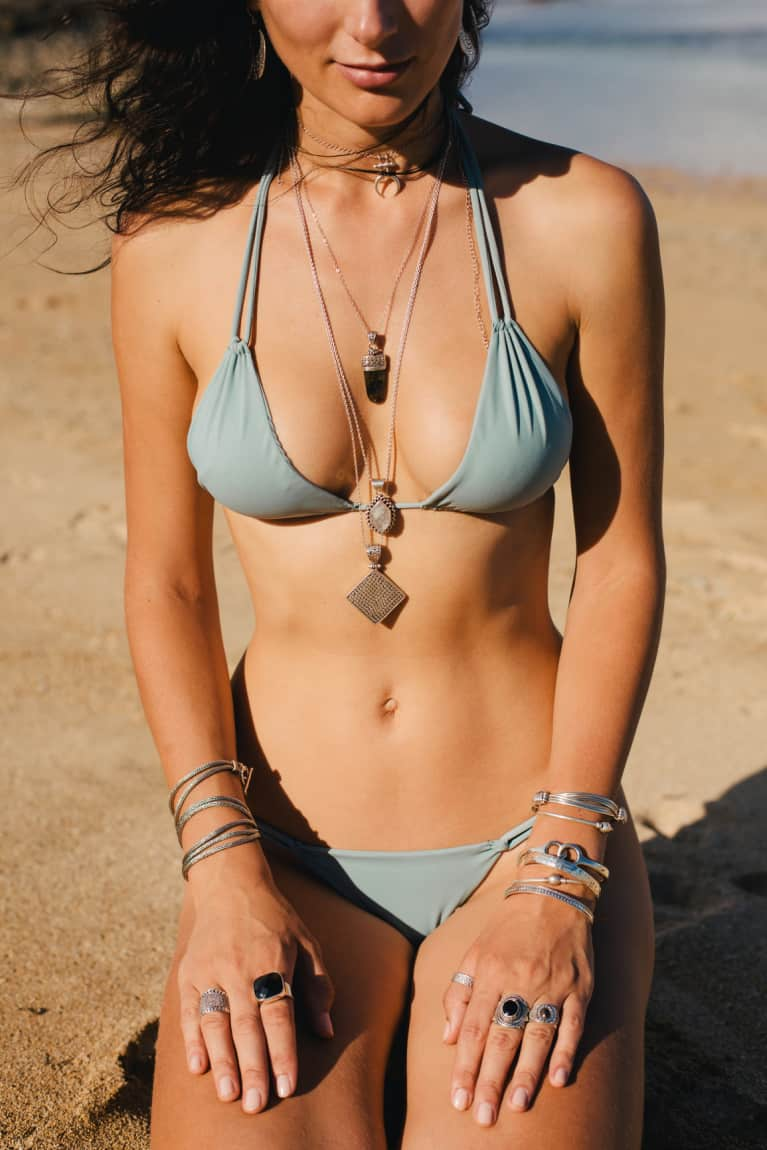 The short answer? Yes, you can. Of course, like anything related to your health (and your little one's, too) you'll want to ask your doctor. But the research shows that, unless the structural integrity of the implant has been compromised, women who have breast implants aren't precluded from breastfeeding.
One study measured the amount of silicone in breast milk in women with and without implants (Note: This study looked at silicone implants only), finding no significant difference. The amount of silicone in the breast milk of a woman with implants was actually much lower than that of store-bought formula or regular cow's milk.
Another study based in Argentina compared the success rates of women in hospitals who had breast implants with those who did not and found no significant difference, although women without implants were able to breastfeed exclusively more often. There's additional research that backs this up, too. They even monitored the types of implants—submammary and areola incisions—and found no differences.
"Breast implants have no effect on pregnancy or breastfeeding. If a woman with breast implants chooses to breastfeed, she simply does it the same way any other woman would breastfeed. This is true for both silicone and saline implants," said Dr. Lara Devgan, a plastic and reconstructive surgeon who specializes in cancer patient reconstruction.
Holistic medical doctor and midwife Aviva Romm, M.D., who specializes in women's health, agrees. "Overall, breast implants can, but don't necessarily, preclude or interfere with breastfeeding," said Dr. Romm. "But breast reduction surgeries and nipple piercings (because of scarring), however, might."
The research and experts point to an encouraging and empowered direction for women with breast implants: Give it a try! But consult your doctor and your surgeon first.
Did you know breastfeeding can seed your newborn's microbiome? Plus, nine weird things no one told you about breastfeeding.